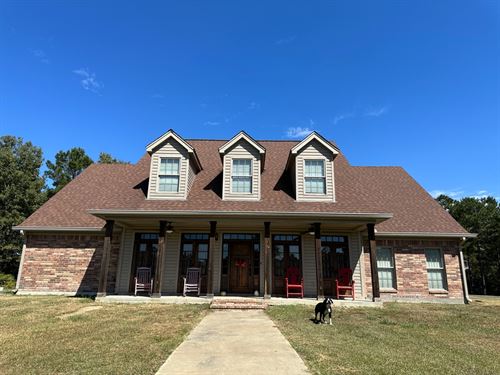 Gorgeous home that sits on 45 acres that was built in 2017. This is a 5Br. 4.5 BA. house that sits on top of a hill. This home has features like granite countertops, a paved driveway, walk-in closets, and much more. The kitchen has stainless steel appliances and beautiful wood cabinets. This is a 2...
45 Acres : $550,000
Columbia : Caldwell Parish : LA
Jerry Brown : Brown Realty Co.