About Us : The Story & People
The Beginning
It began March 2004. We were between a dot com bust and a real estate bubble. Ryan Folk, LANDFLIP's Founder, decided to change careers and get his Georgia real estate license after a successful career in software sales and consulting for many of the Fortune 2000. He got his license in under a month with the goal of selling land and helping a regional land brokerage liquidate several large tracts of timberland managed by a pension fund. On the same day he received his license, he got his first listing - 134 acres of hunting land in Georgia. After driving home from the first listing appointment, he asked himself, "How am I going to market and sell my first listing?" Over the next month, he burned the candle at both ends developing and launching LANDFLIP.com as an alternative to traditional print media. It became his main marketing channel for listing and selling over $30 million in land transactions.
The Transition
Over the next three years, LANDFLIP's traffic grew quickly and was the primary lead source for Ryan. During that time he met Georgia land broker, Tate Reddick. Tate and Ryan partnered to create their first land investment consulting firm, LANDFLIP Investments, and sold over $100 million in land sales from LANDFLIP.com. LANDFLIP Investments would later be renamed 1031 Land Group and separated from LANDFLIP. In 2007, the country was on the verge of a recession and real estate market collapse. Ryan and Tate decided to depart the land sales business and transition LANDFLIP into one of the first online land listing sites for land brokers, agents, auctioneers, and owners. That decision turned out to be a critical turning point.
The Present
From 2007 to today, LANDFLIP has grown into one of the most popular land marketing platforms. LANDFLIP's companion site, LANDTHINK.com, was created in 2008 to provide land investing knowledge, ideas, and advice for land professionals and investors to create a stronger land marketplace. In 2010 and 2011, the LANDTHINK Summit was hosted in Atlanta and brought together more than 250 land professionals from across the country. From 2010 to 2012, additional category sites were born: FARMFLIP.com, RANCHFLIP.com, and LOTFLIP.com. In 2017, the LANDFLIP family of sites was relaunched as the "LANDFLIP NETWORK" with the addition of AUCTIONFLIP.com and COMMERCIALFLIP.com. The LANDFLIP NETWORK was created and is managed by former land brokers and boasts one of the largest sources of land listings, land buyers, and land professionals from across the nation. We remain a small private company with a unique culture, a customer focused value proposition, and a desire for perfection in everything we do.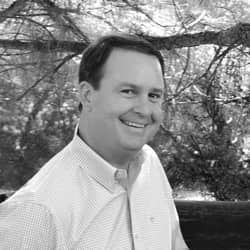 Ryan Folk
Creator & Founder
Ryan founded LANDFLIP.com in 2004 shortly after exiting Information Technology sales and obtaining his real estate license. During that time, LANDFLIP was his primary lead source for selling land. Over the next 3 years, he sold over $30 million in land transactions across the Southeast. Before his successful real estate career, he traveled the country as a Sales Engineer and Technical Consultant selling and implementing enterprise Human Resource and Supply Chain software solutions for several Fortune 2000 companies. Ryan also founded CINTERGY in 1999 and brings nearly two decades of technology, marketing, and sales experience to a variety of industries including supply chain management, human capital management, real estate tech, sports, and non-profits. Ryan holds a B.S. degree in Computer Information Systems and a minor in Business from Jacksonville State University. He is married to Sara and has two daughters, Reagan and Allie. Reagan enjoys playing junior golf and volleyball, and Allie enjoys singing and playing the drums, piano and guitar. Ryan enjoys playing golf, coaching golf and volleyball, and traveling to junior golf tournaments with his family around the Southeast.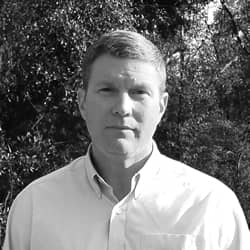 Tate Reddick
Customer Evangelist
Tate has been a LANDFLIP partner since 2006 and leads business development and customer support efforts. Tate is a 1999 graduate of Presbyterian College. He holds a Georgia real estate broker license and has over 17 years of experience in real estate land sales and consulting with a focus on timberland, farmland, and income producing commercial properties. After reaching over $150 million in sales, Tate decided it was time to turn his knowledge and experience into something that would revolutionize the land industry. In 2006 he shifted his focus to LANDFLIP.com. Moving out of the brokerage business was a tough decision, but was glad he was able to do something to help land professionals. The desire to bring technology to the land industry continues to be his primary motivation. Tate and his wife, Amy, live in Fort Valley, Georgia with their 3 children Thatcher, Banks, and Tatum. Tate enjoys hunting, fishing, camping, and coaching his kids in youth sports.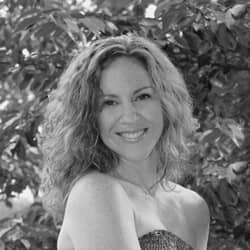 Sara Folk
Creator of Impressions
Sara joined the LANDFLIP team in 2014 to lead their brand and digital efforts. For over 20 years, she has managed countless projects, including graphic design, branding, marketing communications, content architecture, website management, and database administration. Her work has reached both national and international markets, with a focus on the association and accounting industries. Sara spent 12 years as Global Operations Manager for PrimeGlobal, an association of independent accounting firms, whose membership totals over 300 firms from approximately 90 countries worldwide. In 2012, she played an integral role in the association's successful merger and re-branding campaign. Sara holds a Bachelor's degree in Finance from Jacksonville State University. She and her husband, Ryan, have two young daughters. The oldest enjoys junior golf and volleyball, and the youngest enjoys singing, volleyball, and playing piano.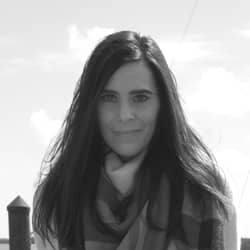 Jennifer Beecher
Creator of Buzz
Jennifer joined LANDFLIP in June 2011 to manage content, social media, and public relations. She obtained her real estate license in 2005 and prior to joining the LANDFLIP team, she worked for two premier land developers, Bluegreen Communities and Redstone Properties, as well as K. Hovnanian Homes, a national home builder. Jennifer graduated from Georgia Southern University in 2003 with a B.S. degree in Public Relations. Her combination of education and experience in land real estate give her an inside edge when creating and managing content on LANDTHINK.com. Jennifer is a skilled communicator, whose experience includes communications planning, writing, responding to customer needs, writing press releases, special events, and social media management. She is currently a land agent with Mossy Oak Properties Coastal Land and Real Estate, in St. Marys, Georgia. She is a member of the National Association of REALTORS® and her local Camden/Charlton County Board of REALTORS®. Born and raised in South Georgia, Jennifer has an impeccable knowledge of the local land market and an unmatched love for the area where she grew up. Jennifer enjoys sharing knowledge necessary to help buyers and sellers make smart decisions when buying or selling land.