5 Heavily Wooded Beautiful Acres
Saint Johns, AZ 85936
Apache County, Arizona
Expired Listing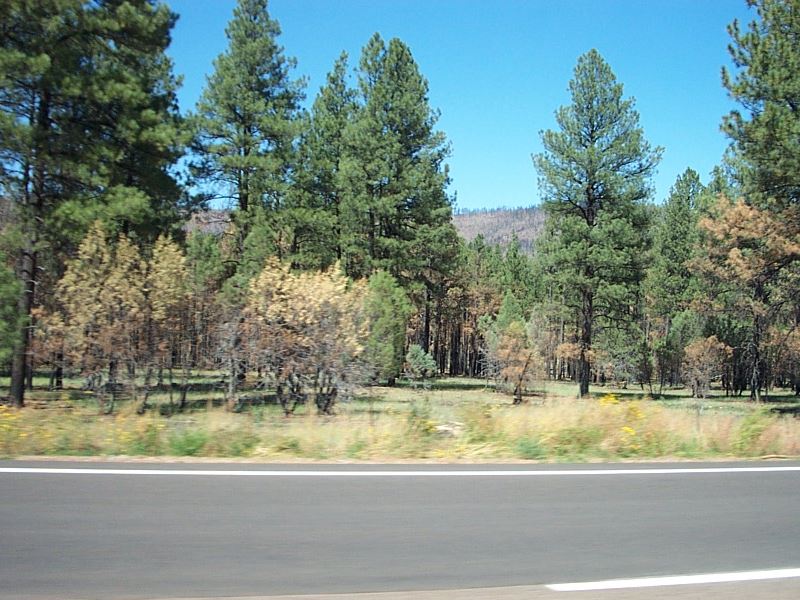 Land Description
This is a beautiful wooded property of approximately 5 acres. It is southeast of the Petrified Forest National Park, about 20 miles south of Chambers and about 14 miles west of the intersection of Highway 61 and Highway 191.

Very nicely wooded, elevation increases about 21 feet over the approximately 630 feet width of the property.

The legal description is T17n, R27e, Section 4 N2/Sw4/Sw4/Nw4.

We are selling this property as recreational land. This is great country for camping and hunting. Apache County is a beautiful area in northeastern Arizona.

The photos in the slideshow are of Apache County in general.

The area offers great weather, a clean and healthy rural lifestyle, affordable property, and access to a wide range of recreational opportunities. Sports enthusiasts appreciate the close proximity to world-class fishing and hunting available on state, federal and Indian reservation land. The White Mountains and Mogollon Rim areas offer the widest range of activities and sports that can be found in Arizona. These areas abound in world-class hunting, fishing, and camping. There are trails for hiking, biking, horseback riding, and off-road vehicles. There are many lakes and streams for fishing such as Show Low Lake and Lyman Lake, offering trout, bass, catfish, walleye, and other game fish. Many state record fish have been caught in the White Mountains lakes and Apache Reservation lakes. Hunters come from all over the world for the great opportunities to hunt elk, deer, antelope, turkey, bear, mountain lion, and javelina.

Among the very many areas of interest in Apache County are Apache-Sitgreaves National Forest; Petrified Forest National Park; Canyon De Chelly National Monument; Casa Malpais Archaeological Park And Museum; Lyman Lake State Park; Sunrise Ski Resort; Monument Valley Navajo Park; Wheatfield Lake; Navajo Nation Museum; Spider Rock; Window Rock Navajo Tribal Park; Pueblo Of Zuni; Apache County Historical Society Museum; South Rim Drive; White House Ruins Trail; Casa Malpais; and Canyon Del Muerto.

St. Johns, the county seat, offers all of the high quality facilities you could ask for. They have one of the finest equestrian centers in the state. There are city parks, library, museum, recreation center, swimming pool, lighted tennis handball courts, little league park, two cultural centers, airport, and an 18 hole golf course. They also have the Apache County Fair, the San Juan Fiesta, and other events.

Apache County is tiny house friendly. They have a progressive tiny house building code and are reputed to be reasonably flexible. Only about 13% of the land in Apache County is privately owned. The rest is Native American land and publicly owned land.

With an initial payment of down payment + document fee) we will finance the balance for you for up to 6 years at per month.