Stunning Beauty
Yucca, AZ 86438
Mohave County, Arizona
Expired Listing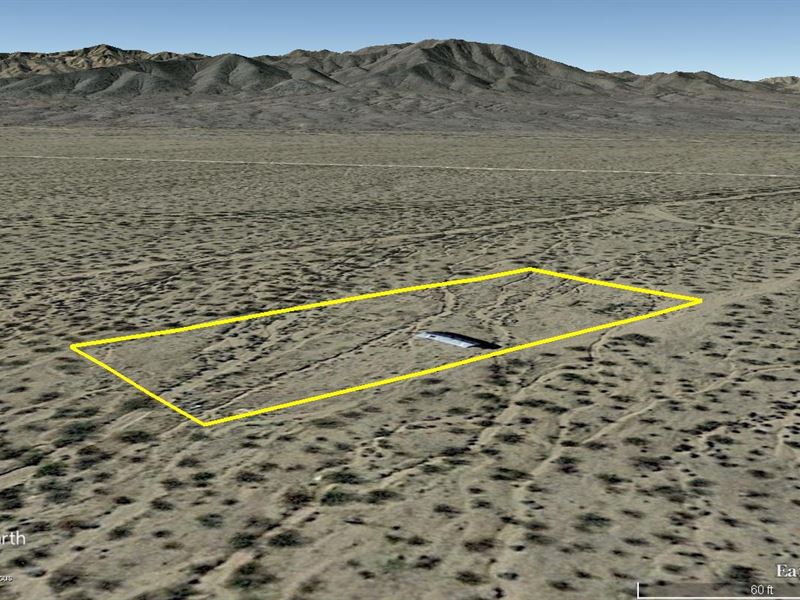 Land Description
This tremendous approximately 1.13 acre property is Yucca Valley Ranchos, Unit 23, North Half Of Lot 247, in Mohave County, Arizona. This is an undeveloped subdivision in a naturally gorgeous area.

North Half Of Lot 247 is less than 100 yards from the border of hundreds of thousands of acres of Bureau Of Land Management land.

It is located in Dutch Flat Valley very close to the Buck Mountains. Access is via a legally platted road easement, and the property is very close to Pipeline Road. Pipeline Road is very well maintained.

Stagecoach Trails Guest Ranch is about four miles to the south. They rightfully brag about the incredible beauty of the land, and the safety of this remote location.

A big part of the story here are the mountains. Lot 247 is near the base of the Buck Mountains, and if that view isn't enough, you also have the Black Mountains, Mohave Mountains, and Hualapai Mountains. Mountains everywhere, what great views.

This off grid property gives you all the natural beauty and peace and quiet you could want. There is power along Pipeline Road less than a quarter of a mile away. You are free to build your dream home or just RV for up to two weeks at a time when you visit the area. Or just hold the property for investment or eventual use. The county asks that you contact them for a visitors permit if you are RVing, just so they know that it's okay that you're there. There are no subdivision restrictions, you can build or not build as you see fit as long as you follow county guidelines. Mobile homes are fine as long as they meet HUD standards. You can have horses, cows, chickens, and other livestock as long as they're for your domestic use.

Interstate Highway 40 is only about 6.25 miles away, Yucca is about 11.5 miles away, and Kingman is 33 miles away.

Only about 17 percent of the land in Mohave County is available for private ownership. The rest is owned by the Government, Native Americans, or under the Bureau of Land Management. Get your piece of this wonderland while the prices are still at rock bottom. By the way, Mohave County's motto is "How May We Serve You?" This shows the friendliness of the area.

With an initial payment of down payment + document fee) we can finance the balance for as little as per month for 7 years.

Cash buyers get a 10 percent discount.