Views, Trees, EZ Access, $827/Mo
Meadow Trail : Madeline, CA 96119
Lassen County, California
Expired Listing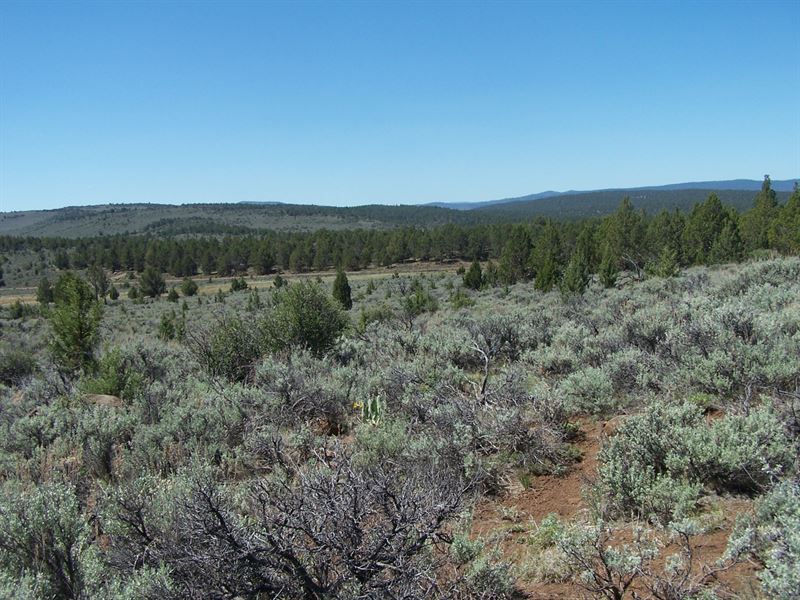 Land Description
Attention: Please read the entire description thoroughly to avoid redundant questions.

Must see to appreciate this awesome and unique 20.23 Acres of vacant land on Meadow Trail, just off Ash Creek Road.

This parcel is in Madeline, CA (Lassen County), 45 miles north of Susanville.

This is not a "boring" parcel... varied terrain with scattered trees, killer views, and road frontage on Meadow Trail.

I doubt you'll find a nicer parcel in this area at this price range.

This parcel has good access. 4X4 is not necessary.

High clearance vehicle, such as a pickup truck or Suv, is always recommended on dirt roads.

This area is rich in agriculture, with good soil, and plenty of underground water.

This is a ranch style community. Cattle and horses abound throughout the area.

Alfalfa is the main farming product and it grows well here.

Industrial Hemp growing has been allowed since 2019 and is also picking up momentum.

Zoning is Agricultural (U-C-2), which allows one residence per 20 acres. You can also have secondary buildings such as barns, guest house, sheds, etc, as well as horses, sheep, & cattle. 50% of mineral rights are on title.

This is deer and antelope country, it's quite common to see them roaming the area.

Be sure to open all the maps attached in files at the bottom of listing, under Land Maps & Attachments.

Pictures:

Pictures 1 thru 8 were taken recently on different areas of the property, looking in all directions.

Pictures 9 thru 13 were taken on Ash Creek road on the way to the property.

This acreage is available at a nice low price and with easy owner finance.

Annual taxes are only - Cheap to hold on to for many years even if you don't develop right away.

Parcel Details:

Legal Description: Lot 230, Moon Valley Ranch unit 2.

Parcel Dimensions: 350' X 1,690' X 785' X 1,395' feet.

Coordinates to SW corner: 41.071638, -120.574147

Power: None. Use solar.

Water: By Hauling or drilling a Well.

Sewer: By installing a Septic system.

All the lots here have been surveyed with cast iron pins on all corners.

If you need financing, here are the terms:

Purchase Price: get started: A Down Payment of + Closing Costs is to be paid via Paypal.

I will email a Paypal invoice for upon being notified you are 100% ready to purchase this property.

Remaining balance of financed by a Contract for Deed with 3 options to choose from:

Option A: 10 months At 0% Interest - Monthly Payment of B: 20 months At 4% Interest - Monthly Payment of C: 30 months At 6% Interest - Monthly Payment of will add to monthly payment for prepayment of property tax.

A contract for deed will be sent to buyer upon receiving the Down Payment.

A Grant Deed will be issued upon completion of payments.

There are No HOA or POA dues and no time limit to build.

Title is free and clear and our taxes are always paid on time.

When/if one is ready to buy, please follow the steps of the purchase process below:

1. Buyers email me their full name and address.

2. I then prepare the contract and email it along with the Paypal invoice for the initial amount to get started.

3. This initial payment must be submitted within 24 hours, and I then mark the listing Sold..

Note:

I am semi-retired and under no pressure to sell. Please take all the time you need, whether it's doing your due diligence, going see the property if possible, consulting with those you need approval from on buying, etc, etc...

P L E A S E don't send an email saying you are ready to proceed, if in fact you're not..."Drills" are unwelcome and unnecessary.

Also note:

I encourage my buyers to enjoy the land while on contract, make small improvements, etc.

However, to be perfectly clear, and in no uncertain terms, I am selling "vacant Land" - not entering into a "Landlord-Tenant" relationship...

That being said, if your intention is to start developing or living on this land right away - then you must also pay for it in full right away - 100% use requires 100% ownership. Growing weed while on contract is absolutely forbidden.

I need to mention this because I've had a few folks who presumptuously assumed since they paid a few hundred dollars to get into a land contract, they can now "move right in" and do as they please.