Look at This View and Small Price
Us Hwy 71 S : Huntington, AR 72940
Sebastian County, Arkansas
Expired Listing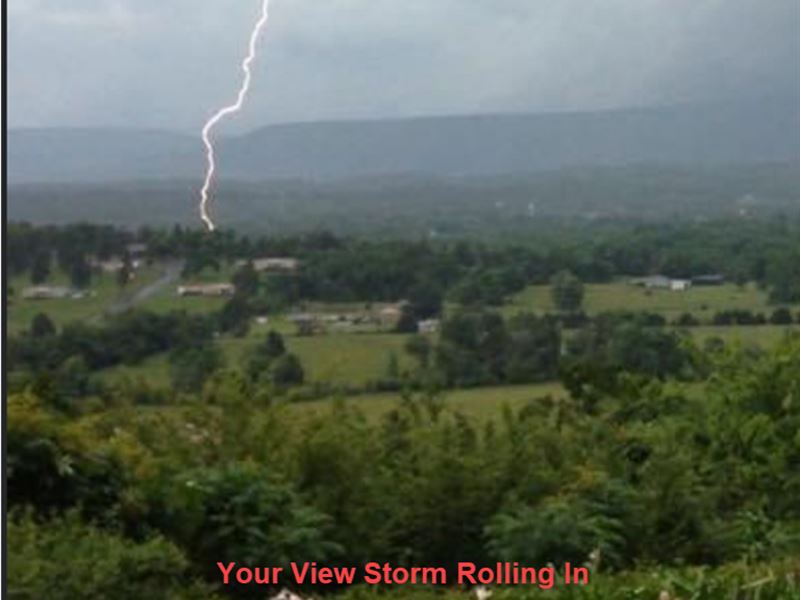 Land Description
Must Sell, All Offers Considered - 1.18 Acres Huntington Ar-Big View Small Price-Feels much Larger Only Sell - Due To Personal Difficult Circumstances This Property Is Being Sold To First Reasonable Offer. Will It Be You?

Unrestricted - Feels Even Bigger than it is as you look from your hilltop...Plus the Privacy with convenience We Sell Land at a Discount. Get the Deal Here.

How Would You Use This Unrestricted Lot on this hilltop? Dream Home - Cliff Hanger, Tiny House, Mobile Home, Campout Spot, Hideaway, RVing. The possibilities go on and on.

IMAGINE: Perched atop this bluff, makes your property Feel so much Larger and SO Special and for so Little Cost.

Imagine:

IMAGINE: Looking out at the Sunsets and the Sunrises or watching a rainstorms rolling in. Such a Beautiful View with the Poteau Mountain range in the distance.

IMAGINE: The convenience of being able to jump right on US Hwy 71 S to get you wherever you want to go. minutes away from everything and, yet, you have your privacy up on your hill.

SO, you get the Big Spacious Feeling of a property much Larger for Very Little Money.

Call/Text Now - No Obligation, Just Answers. All Offer Considered.

MUST Sell Price: - Prices skyrocketing in the area in this exploding market. Take advantage of this bargain. CAN Finance With Down flexible terms

Lets talk about the View and Privacy at the top of this Bluff where you get to create your own Private little Paradise. You Get the Privacy, the View, the Feeling of a much larger Property. Plus, how about the convenience, perched right there above US Hwy 71 S.

Flat area atop this parcel is perfect building site, giving you a Great View and the Privacy of the Bluff. Small acreage Big Feeling, as it seems Larger as you lookout over the surrounding land and Poteau Mountains. Plus all utilities are available.

Nearby Attractions/Conveniences:

Groceries, Hotels, Gas all right there in Huntington as well as plenty of hospitals, restaurants, entertainment in Fort Smith

Fort Smith with all sorts of fun things to see and do. Check out Things To Do In Fort Smith - just 27 miles away.

Property Details:

Address: US Hwy 71S between, Huntington, AR (in between neighbors at 26909 US Hwy 71 S and 17017 US Hwy 71 S)

County: Sebastian

Parcel No.: 60001-0000-03125-00

Gps Coordinates: 35.078189, -94.260748

Corners: 35.077765, -94.260612 35.078426, -94.260570 35.078422, -94.260421 35.078539, -94.260415 35.078551, -94.261107 35.078031, -94.261117

Property Type: Residential

Lot Description: 1.18 Acres Vacant Land

Zoned: Unrestricted

Size: 1.18 Acres

Dimensions: Approximately 242.16 ft x 44.66 ft x 42.48 ft x 206.64 ft x 190.01 ft x 179.20 ft Approx.

Access: Right of Way off US Hwy 71 S

Terrain: Up on a small Bluff

Elevation: 662 Feet

Water: Available

Sewer: Available

Electricity: Available

Annual Taxes: Sell Price: (Guess What? We will even finance it at this Discounted Price)

Take advantage of this discounted price as the prices in the area are skyrocketing.

OWNER Finance Price: with Only Down - No credit check and No Prepayment Penalty and Flexible Terms: With a down payment, we will tailor the terms to fit your needs: How much per month can you afford to pay?

Must Sell Price

I Am Waiting For You To Call. No Obligation. And All Offers Considered.

Call/Text Now.