20 Beautiful Acres Near Marfa
Marfa, TX 79845
Presidio County, Texas
Expired Listing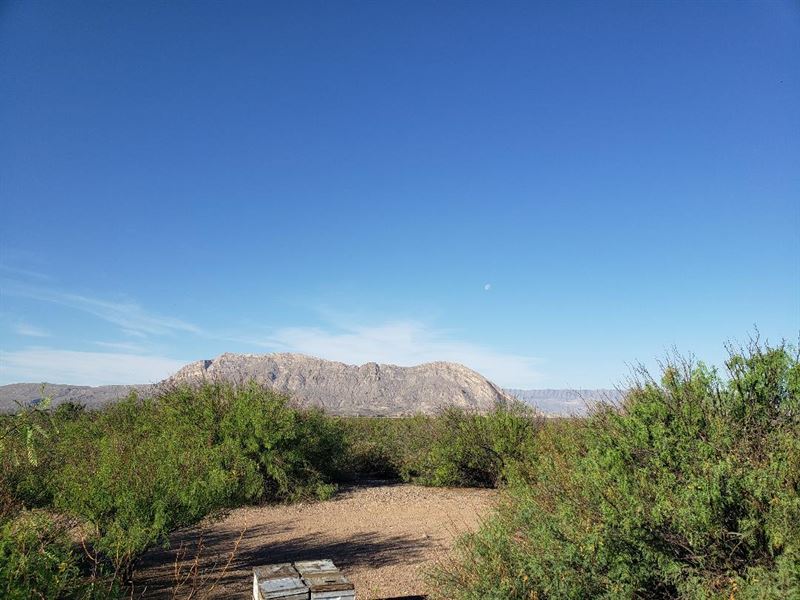 Land Description
Use the land for: Speculation, Build a Horse Ranch, Home, install a manufactured home, camp, park your RV or trailer. The County has no Zoning Restrictions at this time.

Right near Marfa, Texas. An opportunity to grab a large tract of land only a few hours away from Big Bend Ranch State Park and Big Bend National Park.

Mostly flat land that can be cultivated easily.

Mostly grass and small scrub brush.

Presidio County has very low taxes.

Optional title insurance at buyers cost. If buyer choose to get title insurance, buyer will need to pay all cost for title insurance.

Pictures are of the general area where this property is located, but not this exact property.

The property is 20 acres in the south part of:

Property Id: 8202

Legal Description: 1, D & P Sec 100

Geographic Id: 24200-00101-00000-000000

Gps Coordinates:

29.7305, -104.4116

29.7269, -104.4116

29.7305,-104.4095

29.7269, -104.4095

Again, I am not selling the entire 640 acre property as part of this listing. Only 20 Acres in the south part of this property.

ALL Properties ARE Sold As-Is. Any property that is the subject of this sale is sold "As-Is" without any warranties or representations of any kind or character, express or implied, with respect to the property. The owner has not visited the property and is not aware of the overall condition.