2 Acres of Texas Land, Below Value
Orange, TX 77632
Orange County, Texas
Expired Listing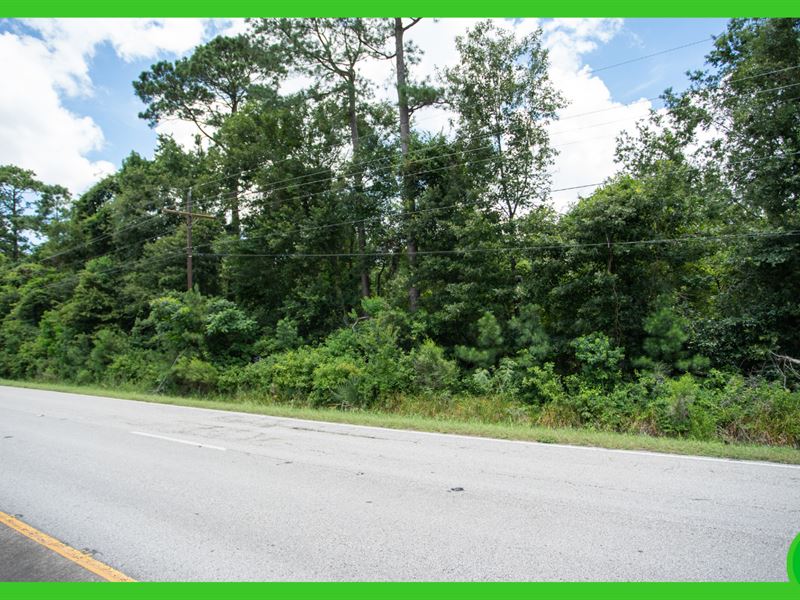 Land Description
Just over 2 acres of prime commercial real estate waiting for your business right off of Interstate 10 in Orange, Texas. Easy access onto and off of frontage road. You can design the parcel layout how you wish. Business is booming in this area and as we know, progress waits for no one.

Enjoy the versatility this lot provides?

Priced way below tax assessed value. Possible owner carry with half down.

Buy it now before it's too late.

All Property Details

County: Orange County

Street: 0 Lutcher Drive, Orange, TX 77632

Legal description: BROADMOOR Terrace, Lot 6, Acres 2.329

Size: 2.0661 Acres

Apn: R29267

Terrain: Leveled

Access: Paved road

Property zoning: Commercial

Is the property buildable: Yes

RV's: RV's are not allowed

Mobile homes: Mobile homes are not allowed

Camping: Camping is not allowed

HOA: No HOA fees

Electric: Public power available - Entergy

Water & Sewer: Public water & sewer available - Orange County Water ft

Flood zone: Not in a floodzone area

Minimum build size/square footage for a home: The total ground floor area of any building on a lot in the IDC District shall not exceed sixty-five (65) percent of allowed building area (after setbacks are deducted).

Setbacks: Front: 30 ft, Sides: 17.5 ft, Rear: 20 ft

Center GPS Coordinates: 30.122056, -93.777361

Nw Corner Coordinates: 30.122472, -93.777917

Ne Corner Coordinates: 30.122528, -93.776722

Sw Corner Coordinates: 30.121750, -93.777889

Se Corner Coordinates: 30.121775, -93.776699

"Refer someone who buys land from us and we will pay a referral fee."

We are a real estate investment company. We buy and sell land throughout the country, so we are unable to meet you at the property. We are not utilizing the services of a realtor, so you are welcome to visit the property at any time. We encourage you to visit the property at your convenience to make sure the property suits your needs.

Disclaimer: We have not been to this property. Everything we know is in this ad. No warranties are stated or implied. Land is being sold as is. Buyer is responsible for doing all due diligence and verifying accessibility, utilities, build-ability and all other information contained herein prior to purchase.

Cheap Land for Sale.

Low Down payment.