Prime Lot, Awesome Views, $350/Mo
Escuela Rd : Golden Valley, AZ 86413
Mohave County, Arizona
Expired Listing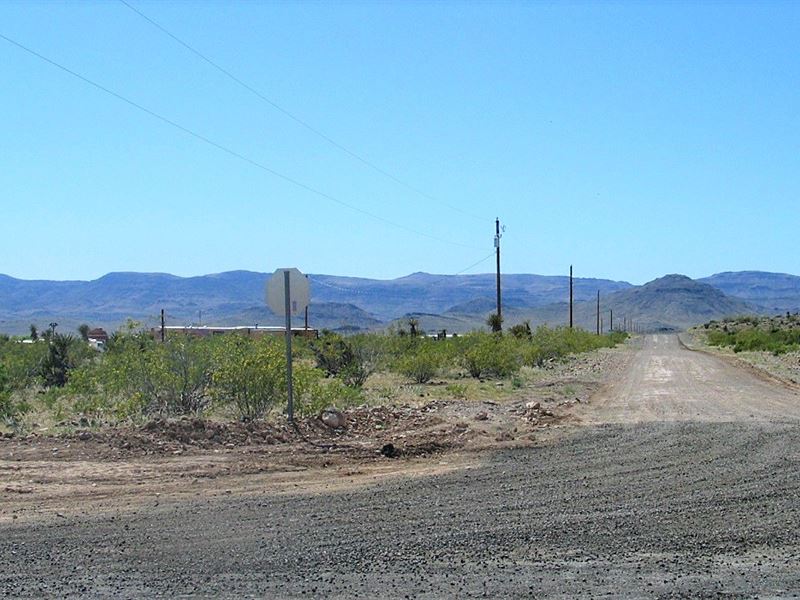 Land Description
Attention: Please read the entire description thoroughly, to avoid redundant questions.

Here's a beautiful 2.35 Acre parcel on Escuela Road in Golden Valley.

The property is 2 minutes off a paved road (Estrella Road).

There are several homes in the close vicinity.

Super easy access in any car.

This land area is pristine and peaceful, and has gorgeous panoramic views. Terrain is level.

Power would be by extending existing electric poles to the lot (approx 600' feet), or by solar.

Water would be by drilling a Well. Water is also commonly obtained via hauling to a storage tank, available locally.

I highly doubt you'll find nicer land in this area at such a low a price (and with owner finance).

Pictures at the parcel were taken by me a few years ago.

Picture 1 is at intersection of Estrella & Jurassic.

Picture 2 is at intersection of Jurassic & Escuela.

Pictures 3-7 are at the lot looking in various directions.

Mohave County APN 339-11-003D

Golden Sage Ranchos Unit 70, Block A, Lot 14

Coordinates:

Northwest corner: 35.299576, -114.291315

Lot dimensions: 310' X 330' feet.

This parcel is offered under the following terms:

Purchase Price is get started: Buyer shall pay a Down Payment of + Closing Costs of via Paypal.

I will email the buyer an invoice upon being notified you are 100% ready and able to purchase this property, and make that initial payment promptly.

Buyer will simultaneously receive the contract for deed and the Paypal invoice for Payment will be deducted from Purchase Price.

I will owner finance the remaining balance of in 19 monthly payments of will add to monthly payment for prepayment of property tax.

A Warranty Deed will be issued upon completion of payments.

Annual taxes are only are No HOA or POA dues and no time limit to build.

Title is free and clear and our taxes are always paid on time.

DISCOUNTS: A Discount of is offered for paying in Cash / paying in full within 3 months.

When/if ready to purchase, below are the very simple steps / process:

1. Buyers email me their full name and address.

2. I then prepare the contract and email it along with the Paypal invoice for the initial amount to get started.

3. This initial payment must be submitted within 24 hours, and I then mark the listing Sold.

Note:

I am semi-retired and under no pressure to sell. Please take all the time you need, whether it's doing your due diligence, going see the property if possible, consulting with all those you need approval from on buying, etc, etc...

P L E A S E don't send an email saying you are ready to proceed, if in fact you're not..."Drills" are unwelcome and unnecessary.

Also note:

I encourage my buyers to enjoy the land while on contract, make small improvements, etc.

However - to be perfectly clear - and in no uncertain terms...I am selling "vacant Land" - not entering into a "Landlord-Tenant" relationship...

That being said, if your intention is to live on this land, and/or develop it right away, then you must also pay for it in full right away - 100% use requires 100% ownership.

I need to mention this because I've had a few folks who presumptuously assumed since they paid a few hundred dollars to get into a land contract, they can now "move right in" and do as they please.