A 0.28 Ac Lot in Van Buren Co., AR
The Greens Dr : Fairfield Bay, AR 72088
Van Buren County, Arkansas
Expired Listing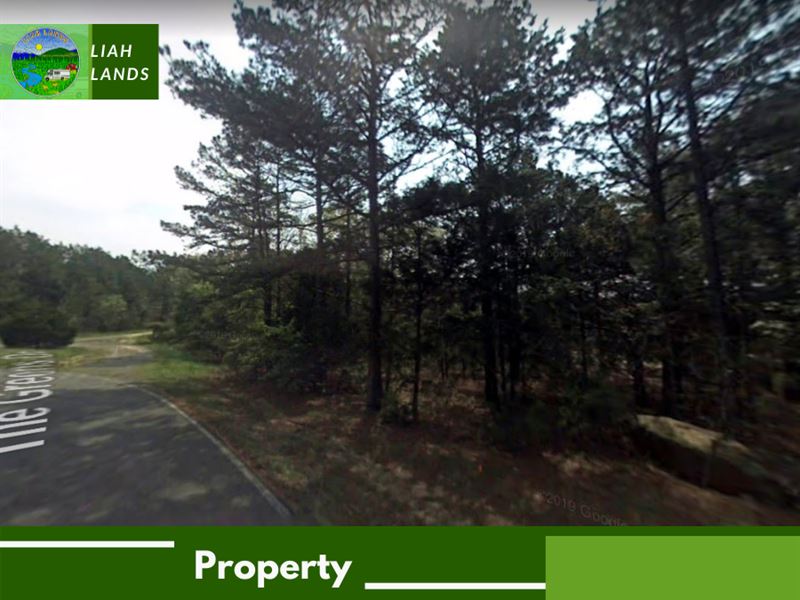 Land Description
0.28-Acre Exquisites Oasis Near Mountain Ranch Golf Club in Fairfield Bay, AR. Breathtaking Views Await You Here. Seclude yourself in this 0.28-Acre exquisites oasis that sits off The greens Drive, approximately 8 minutes to downtown Fairfield Bay, AR. The property is overlooking, elevated and this is your perfect mountain getaway. Build your serene home here while enjoying the picturesque view of the mountain. Power Electricity, water are available and septic may need to be installed in the property. Grab this gem now. The property is adjacent to Mountain Ranch Golf Club and Mountain Ranch Pool, Ranked the 1 resort golf course in the state of Arkansas, Mountain Ranch is an 18 hole championship layout carved out of splendid natural Ozark beauty. Along with the vacation amenities of nearby Greers Ferry Lake and Little Red River, Mountain Ranch offers the finest in family vacation possibilities. Take advantage of the discount offered, call us now to learn more about the offer.

Buy Now.

Listed below are the steps to buy this land.

1.) Click the link below and fill in your information for the purchase and sale agreement (Cash Sale) or Lease Purchase agreement (Monthly Payment)

2.) We will email you the Sale and Purchase agreement or Lease Purchase agreement, which you can sign electronically or you can print it, sign it, scan it and email it back to us.

3.) We will send you an invoice with an ACH payment link or our Bank account information for funds transfer.

4.) Once we confirm your payment within 2 -3 business days (it might be longer in some situations), we will list the property as sold.

5.) You can also reserve the property with a non refundable which will be added to the purchase price of the property.

Land Value: (cash, Priced to sell fast.)

Equity gain: ,001.00

No Credit Check, everyone can buy it

No Pre-Payment Penalties (can be paid off at any time)

Pricing Details:

Price: (Priced to sell)

Property Value: gain: ,001

Property Details:

Parcel Number: 4460-01002-0000 & 4460-01003-0000

County: Van Buren

State: Ar

Parcel Size: 0.14 acre

City: Fairfield Bay

Zip Code: 72088

Center GPS Coordinates: 35.7764, -92.7132

Corner GPS Coordinates:

35.65696, -92.9533

35.9048, -92.9883

35.9517, -92.4215

35.0296, -92.9317

35.2763, -92.3627

35.2448, -92.6428

35.9971, -92.287

35.9285, -92.7413

Elevation: 780.8 ft

Property Access: Paved.

Terrain: Level

Annual Tax: Quit Claim Deed.

HOA: a month

Liens owed: 0

Mapright has a Free Apple and Android App which can be useful when visiting a property.

The property is sold As IS via Quit Claim Deed Buyer(s) understands that the Seller is conveying the above-described property "as-is, where-is" and Buyer agrees to purchase property as such. No representations as to fitness for a particular purpose have been made. No verbal claims or promises have been made to Buyer which do not appear in writing here. Buyer understands that seller has never occupied or visited the property personally and Buyer is not relying on Seller as to the condition of the property. Buyer acknowledges that the Property is acceptable to them in its presently existing condition.