1+ Acre Near Dolan Springs AZ
Ruby Rd : Dolan Springs, AZ 86441
Mohave County, Arizona
Expired Listing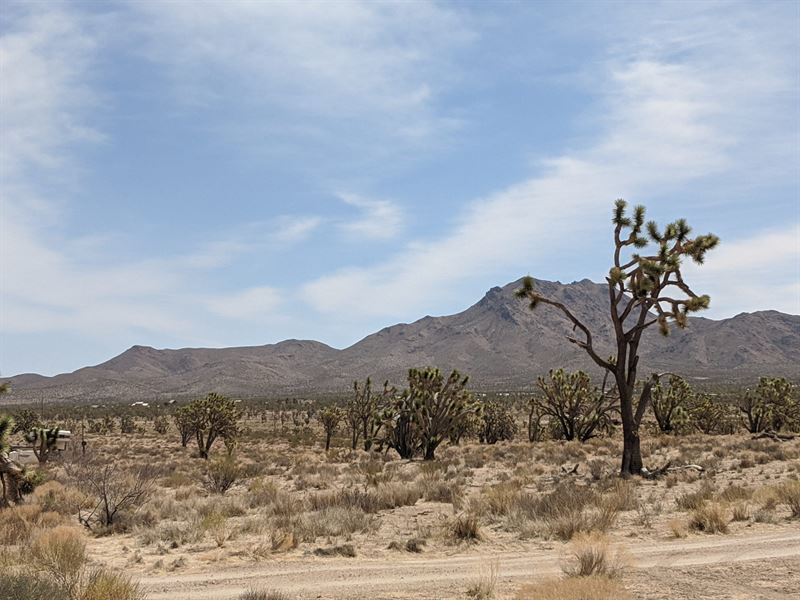 Land Description
1+ Acre near Dolan Springs AZ - Enjoy all that Mohave County Has to Offer for Only a Month.

This stunning property in Dolan Springs puts you about an hour from Both Lake Mead and Lake Mohave, also close Black Canon at the Colorado River. If you love the desert, being outdoors, and cooling off in some of the most beautiful lakes and rivers in the country then this is the place for you.

Check out the pictures of a similar property nearby and imagine getting to spend as much Time here as you want.

Not far from lakes, rivers, wildlife refuges, mountains, and all the beauty and wilderness that Mohave County has to offer. Its all on your doorstep when you buy this 1 acre property in Lake Mohave Ranchos. This off grid property allows for Tiny Homes and RV living, so its perfect for someone that wants to get off grid and relax far away from the city. Its a growing area with Tons of investment potential as well as ample water because of the areas aquifer.

This area is full of history and charm and once you get a taste of it you won't want to leave. Visit the Route 66 Museum, check out the areas ghost towns, cool off in a secret fresh water spring called Fish Bowl Spring, and the Laughlin Labryinths that are great for some desert meditation.

Mohave County is Full of fun outdoor activities….. Visit the Grand Canyon Skywalk, tour the London Bridge, get lost for the day in Bat Cave Mine and kayak down to Black Canyon and take in the gorgeous scenery. Look below for a detailed description of many of the key attractions that are within an easy drive of this property.

Far enough away to get the privacy that you want, but close enough to visit all the time.

Zoning: Ag/Residential: 178 sq ft Minimum to build. Mobile homes ARE allowed.

Camping: No tent camping allowed.

RVs: 14 days max each occupancy, 30 days total for calendar year. If longer is desired, the RV shall be connected to an approved wastewater disposal system, and obtain a special permit.

4 Corner GPS Coordinates:

Nw Gps: 35.665218° N, 114.186204° W

Ne Gps: 35.665220° N, 114.185263° W (road)

Sw Gps: 35.664734° N, 114.186196° W

Se Gps: 35.664730° N, 114.185263° W (road)

Nearby Cities:

Dolan Springs, AZ 8.1 mi 12 min

Kingman, AZ (53.7 mi 1hr 1 min)

Las Vegas, NV (90.7 mi 1hr 41 min)

Flagstaff, AZ (190 mi 2hr 58 min)

Check out the pictures of a similar property and imagine getting to spend as much Time here as you want.

Want to see a video of the area? Email, call or text me and I'll send it to you.

Pricing:

Discount Cash Price: plus a one time document fee or alternatively…

Owner Financing Price: down payment for the doc fee ) plus in equity for a total of down. Monthly payment: /Mo.

No prepayment penalties and NO hidden fees. We are flexible and can make this fit any budget if you can meet our minimum down payment and monthly payment for this property. Eric and I are family men and enjoy making land ownership available to families like ours who want to make memories for years to come. we can owner finance with a land contract. If paying in cash, we can transfer with a warranty deed and guarantee a clean title

Contact Kristy Today.