Secluded Lot, Highland Ar, Off Grid
Moonbeam Trail : Cherokee Village, AR 72542
Sharp County, Arkansas
Expired Listing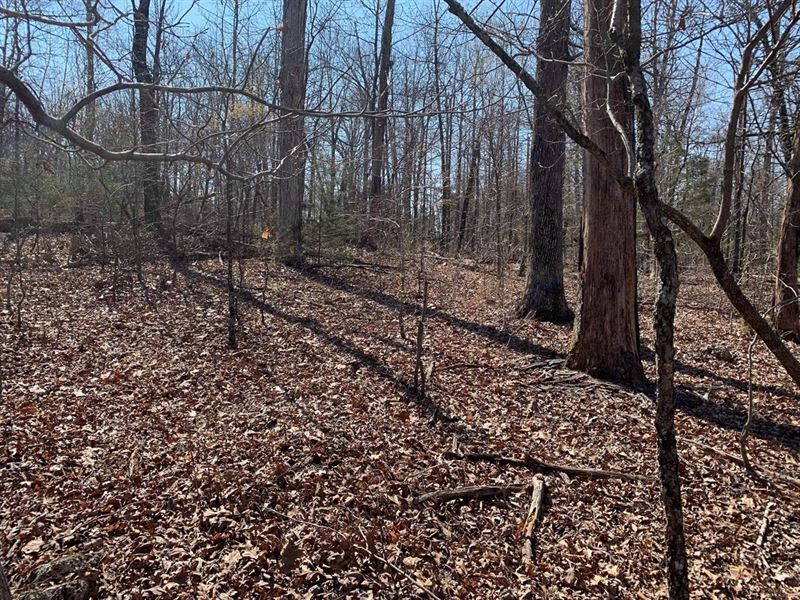 Land Description
Call Ruralland now for these new lots.

Price - Cash price then immediately deeded to you.

Welcome to Cherokee Village, Ar in Sharp County.

This lot is near paved w/ electric lines MoonBeam Trail and South of Paved Delaware.

This lot is for someone ready to invest in vacant land.

The lot was scene on 3/29/21. See actual photos in the gallery.

These are undeveloped lots for someone who wants something very very secluded and away from it all.

Power is at Moonbeam about 1/4 mile away. Entrance to the lots is not developed yet. Soon we expect either the county (we have contacted them) or ourselves to make an entrance way or two.

Probably our best lot here at the moment as this lot is not in the improvement district so only the yearly taxes are what you'll pay The lot has a land value. Actual photos were taken on 3/29/21 and flags were placed in each corner where their coordinates are. Note; We saw many "alternate" style homes in the area.

County: Sharp

Town: Cherokee Village

Subdivision: 14th

Blk 1 Lot 26

Gps coordinates

Nw - 91.7353 36.6307

Ne - 91.5603 36.6396

Sw - 91.922 36.722

Se - 91.1374 36.7572

0.22 acres / 9,551 square feet

Zoning: residential (mobiles allowed while building)

Property Address: Moonbeam Trail

Property Taxes: - paid and current thru 2020. No liens, no encumbrances on property. NO Homeowner's associations. No additional fees. No Improvement district.

Zoning: Residential but alternate in the area.

Utilities Available: Power at Moonbeam Trail- city water and sewer.

Water: Rain catchment

Sewer: Septic if percs (needs perc test around If doesn't perc, composting is an easy option.

Cherokee Village Arkansas is a secure, affordable, and welcoming community set among the stunning natural beauty of the Arkansas Ozarks.

Here you'll find four distinct seasons, low taxes, a great location, activities, clubs and volunteer opportunities in a beautiful serene locale.

There are two private 18-hole golf courses, six swimming pools, a private beach, tennis courts, recreation centers, fitness center, senior center, horseshoe pits, three nature trails, and seven lakes for boating or fishing.

There are multiple clubs & organizations. The community is served by the Highland School District.