Beautiful Res/Farm Land, $397/Mo
Kaiser Rd : Desert Center, CA 92239
Riverside County, California
Expired Listing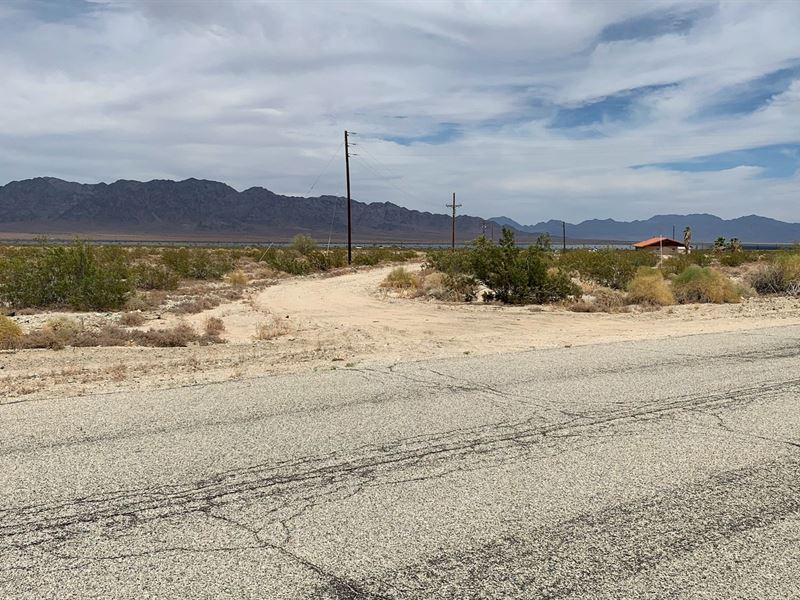 Land Description
Excellent property for agriculture and/or a home.

Super easy access via Kaiser Road.

Riverside County APN

Coordinates to SW corner: 33.824159, -115.411596

There is power very close to the lot.

There is a super nice neighbor on an existing farm next door to this lot.

There are several wells on the adjacent property, which neighbor indicated may be able to connect to.

Buyers shall conduct due diligence on that subject per their needs.

Huge Solar Farm 700' feet east of the property.

I just reduced the price to the absolute bottom line.... this is a great deal on a very nice property.

Purchase Price: get started: A Down Payment of + Closing Costs is to be paid via Paypal.

I will email the buyer a Paypal invoice upon being notified you are ready to purchase this property.

Remaining balance of financed by a Contract for Deed with 3 options to choose from:

Option A: 1 Year at 0% Interest - Monthly Payment of B: 2 Years at 3% Interest - Monthly Payment of C: 3 Years at 5% Interest - Monthly Payment of will add to monthly payment for prepayment of property tax.

A contract for deed will be sent to buyer upon receiving the Down Payment.

A Grant Deed will be issued upon completion of payments.

There are No HOA or POA dues and no time limit to build.

Title is free and clear and our taxes are always paid on time.

Note:

I encourage my buyers to use the land while on contract, enjoy it, make small improvements, etc.

I am selling vacant land - not entering into a "Landlord/Tenant" relationship...

That being said, if your intention is to live on this land right away - then you must also pay for it in full right away - 100% use requires 100% ownership.

I need to mention this because I've had a few folks who presumptuously assumed since they paid a few hundred dollars to get into a land contract, they can now "move right in" and do as they please...