Beautiful Rare Corner Lot, $190/Mo
Goose Lake Road : New Pine Creek, CA 97635
Modoc County, California
Expired Listing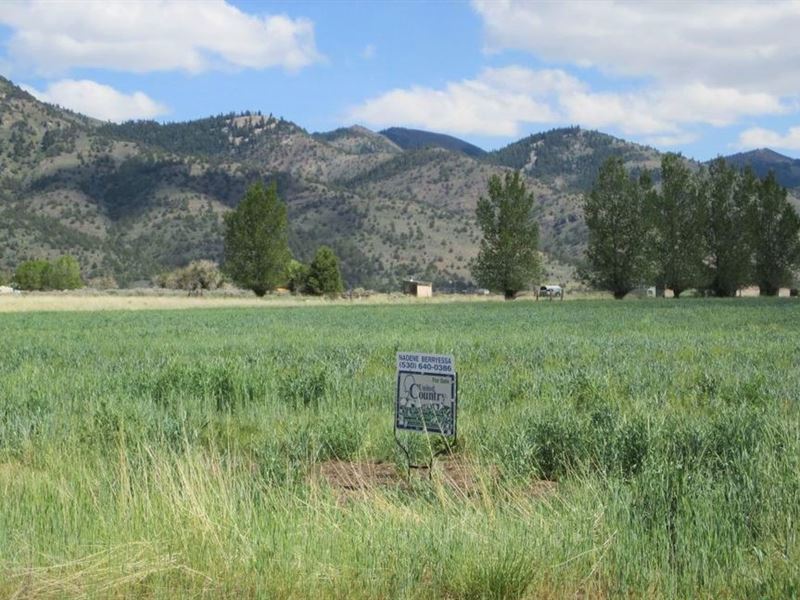 Land Description
Beautiful Rare Northern California Property.

2 adjacent parcels were already sold and this is the last one.

Don't Miss Out...Price was just reduced to only Acre of vacant Land located in New Pine Creek, A small quaint village on the California/Oregon State Line.

The parcel is on the corner of Goose Lake Road & Snowgoose Lane.

Be sure to open all the maps attached in files at the bottom of listing, under Land Maps & Attachments.

Goose Lake is walking distance from the lot. The parcel has really nice views to every direction.

Easy access in any Car & Power is on the street.

I am certain you'll be very happy owning this special property.

Pictures were taken at the Property on two occasions, plus a few misc pictures in New Pine Creek.

Very Important:

This Land Was Purchased With Title Insurance (see supporting documents attached in files below).

Property Information:

Apn Modoc County - Coordinates Northwest Corner: 41.990576, -120.321076

Size: 1.33 Acres. Lot dimensions are 167' X 347' feet.

Terrain: Level to very slightly rolling.

Access: Great access on Snowgoose Lane & Goose Lake Rd (see maps attached).

Zoning: Residential.

Water: Common options for household water would be: A) Drilling a well. B) Have it hauled to a storage tank.

Sewer: By installing a septic system.

Utilities: Power is on the street, approx 300' feet from lot line, or stay off grid and use solar, an ideal eco friendly option.

Time Limit to Build: None

Association Dues: None

Title: Free and clear title is guaranteed.

Annual taxes: Taxes are paid current.

Purchase price was reduced to get started: a Down Payment of + Closing Costs is to be paid via Paypal.

I will email the buyer a Paypal invoice upon being informed you wish to purchase this property.

Remaining balance of will be financed via Contract for Deed at the following terms:

30 Monthly payments of with Zero per month shall be added for prepayment of property taxes.

A discount of is offered for payoff within 6 months.

A Contract for Deed will be promptly sent to the buyer upon receipt of Down Payment.

A Grant Deed will be issued upon completion of payments.

Note:

I encourage my buyers to use the land while on contract, enjoy it, make small improvements, etc.

I am selling vacant land - not entering into a "Landlord/Tenant" relationship...

That being said, if your intention is to live on this land right away - then you must also pay for it in full right away - 100% use requires 100% ownership.

I need to mention this because I've had a few folks who presumptuously assumed since they paid a few hundred dollars to get into a land contract, they can now "move right in" and do as they please...