Half-Acre Outside Augusta Georgia
5068 Deans Bridge Rd : Blythe, GA 30805
Richmond County, Georgia
Expired Listing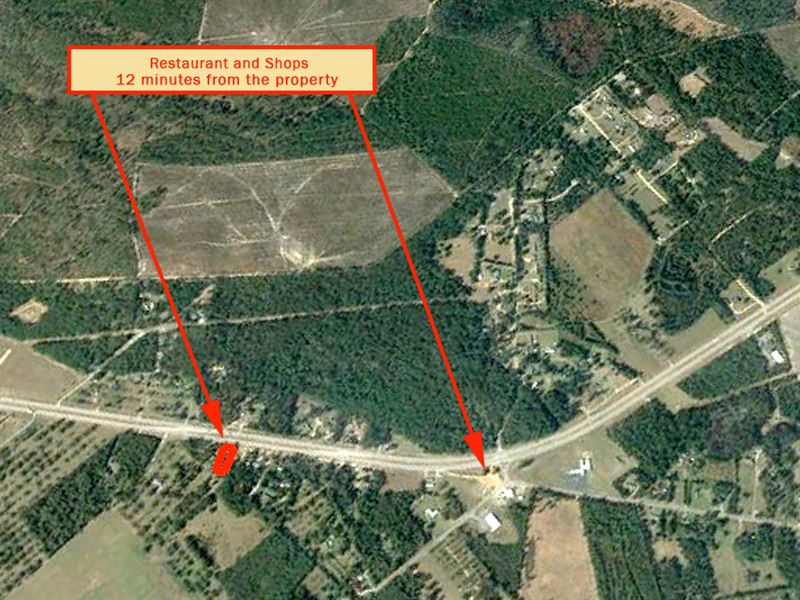 Land Description
Located along US Hwy 1, between the lively metropolis of Augusta and the small town of Wrens, this tree-covered half-acre sits next to a couple of small homes in a farming community. Just 14 miles away is Augusta, Georgia's second oldest city and site of the famed Masters Golf Tournament. Along with great food and Southern hospitality, visitors can enjoy boat tours through the Augusta Canal National Heritage Area, take a historic trolley tour, or stand-up paddleboard at Betty's Branch along the Savannah River. Owner financing available. Property Number 10764

Road Access: Paved Road

Slope Description: Mostly Flat

Legal Description: All that lot or parcel of land with improvements thereon, situate lying and being in the State of Georgia, county of Richmond, being shown and designated as Lot 16 on a plat prepared by B. J. Bolender Jr. dated May 15, 1985 and recorded in the Office of the Clerk of Superior Court of Richmond County, Georgia in Reel 208 Pages 1488-1490. Reference being made to said plat for a more complete and accurate description of the metes and bounds and location of said property.

Dimensions: 99.69' x 224.6' x 83.68' x 235.06'

Zoning: Residential

Zoning Code: R-1D Residential)

Zoning Definition: R-1D Residential): Single-family attached dwellings in groups of two joined at a common lot line. Common open space or recreational areas and uses intended for the primary use and enjoyment of the residents of the proposed development. Every lot in an R-1D Zone shall have a minimum width of forty feet and a minimum area of four thousand (4,000) square feet. There shall be no maximum lot coverage in the R-1D Zone.