White Hills, Power, Water, Gazebo
11102 Coronel Drive : White Hills, AZ 86445
Mohave County, Arizona
Expired Listing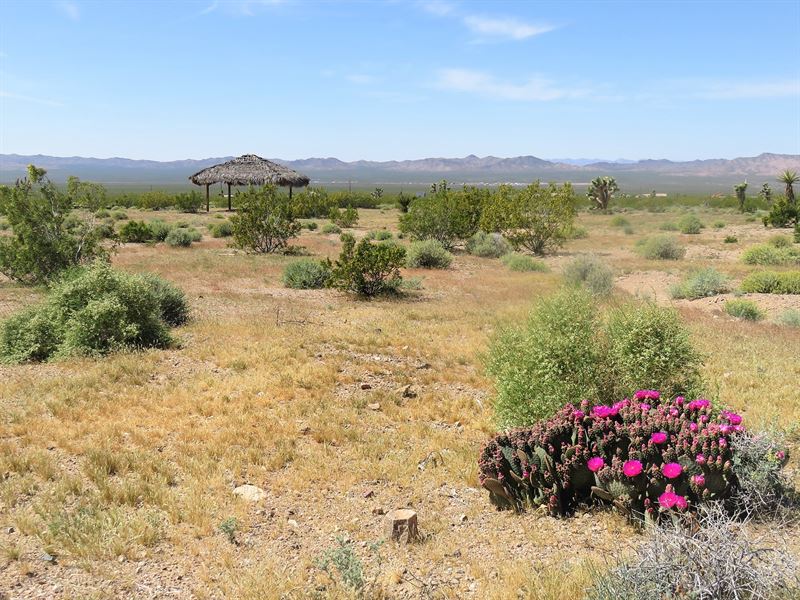 Land Description
Here's an awesome cleared lot in a nice area of White Hills, Arizona.

The land is about an hour drive from Las Vegas and also close to the Colorado River.

There is power on the street.

White Hills Water Company will serve this lot.

Mobile Homes are allowed.

RV Restrictions: 14 days max each occupancy, 30 days total for calendar year.

If longer stays are desired, the RV shall be connected to an approved wastewater disposal system, and obtain a special permit.

Mohave County Assessor Parcel Number: 317-38-178D

Annual taxes are right under and HOA is a year. Both are paid up to date.

I am listing this at a sharply reduced price for a quick sale.

Look on Zillow, there are 2 lots right across the street listed. one for and a cleared lot for can owner finance this on a contract for deed for 20 Down Payment, followed by per month for 20 months (+ per month for prorated taxes & Association)

To get started, a down payment of + Doc Fee shall be paid by Paypal.

I will send a Paypal invoice and a contract for deed as soon as I'm informed you wish to purchase this property.

As always, free and clear title is guaranteed and conveyance via Warranty Deed.

Easy access from 93, see maps for directions.

Note:

I encourage my buyers to use the land while on contract, enjoy it, make small improvements, etc.

I want to sell this land, however, I am not interested in becoming a "Landlord" with "Tenants"...

That being said, if your intention is to live on this land right away - then you must also pay for it in full right away - 100% use requires 100% ownership.

I need to mention this because I've had a few folks who presumptuously assumed since they paid a few hundred dollars to get into a land contract, they can now "move right in" and do as they please...