Sierra Highlands Ranch Arizona
Sanders, AZ 85920
Apache County, Arizona
Expired Listing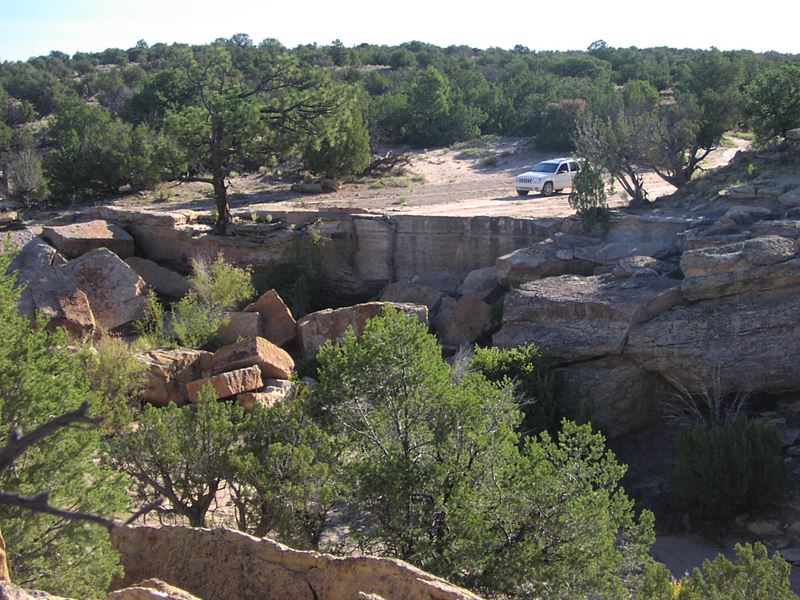 Land Description
Northern Arizona land for sale, unchanged and unspoiled. Sierra Highlands Ranch is a majestic wilderness land set amid lush stands of pinon and juniper woodlands, sweeping valleys carpeted with colorful wildflowers and is home to free roaming elk, deer and antelope. If you have dreamed of a cabin site in a truly secluded and quiet northern Arizona location, then you will want to be a ranch owner at Sierra Highlands Ranch a select offering of 36 acre ranch sites for sale, secluded deep within one of Arizona's most beautiful, private ranches.

Choose your perfect ranch terrain whether it be heavily wooded throughout, blends of trees and meadowland, dramatic ridgetop overlooks or all rich pastureland. Each has its own unique palette of vivid colors, its own particular character and its own outstanding selection of cabin sites.

Here is where you can truly live self sufficiently on this lush northern Arizona land. With a mild four season climate and rich sandy loam soil base, the land is ideal for growing a wide range of vegetables and fruit trees. The land is situated at a cool and clear 6,200 foot elevation where the comfortable temperatures allow ranch owners to enjoy their land year-round. The days here are sunny, the nighttime sky clear and the mountain air clean and refreshing. Occasional winter snowfalls are light, rarely exceeding more than two to three inches. Summer days are warm and sunny, but never hot. Average daytime summer highs are in the mid to upper 80's. The seasonal July/August monsoon rains bring additional cooling and turn the native grasses lush green. Throughout the summer, colorful mountain wildflowers spread across the land's meadows.

As a Sierra Highlands Ranch property owner you will have access to northern Arizona's largest and most abundant water aquifer, with depths that are economical for drilling. Sierra Highlands Ranch property owners also have exclusive free access to the ranch's convenience well. The well is powered by a state of the art solar pump which delivers water into twin 5,000 gallon storage tanks. Dual spigots speed the water delivery into RV tanks and water haulers. Land owners have access to the well 24/7 as part of their ownership privileges within the ranch. The land is within a short drive of Lyman Lake State Park. This 1,200 acre park is located 10 minutes south of St. Johns and features the 1,500 acre Lyman Lake with its fishing, boating, and scenic hiking trails. (see photo album)

This land of tranquility, quiet and privacy can be a unique home for those with the foresight and the vision to acquire their part of it.

Your investment in this northern Arizona land at Sierra Highlands Ranch can not only fulfill today's dream to possess your own high country ranch, it can also secure a legacy of land ownership for your family for generations to come.

Prices start at only NO Qualifying Seller Provided Financing is Available For All Properties with only 10% down. Monthly payments start at .