Two Adj. Parcels, Tillamook County
Coast Hwy : Rockaway Beach, OR 97136
Tillamook County, Oregon
Expired Listing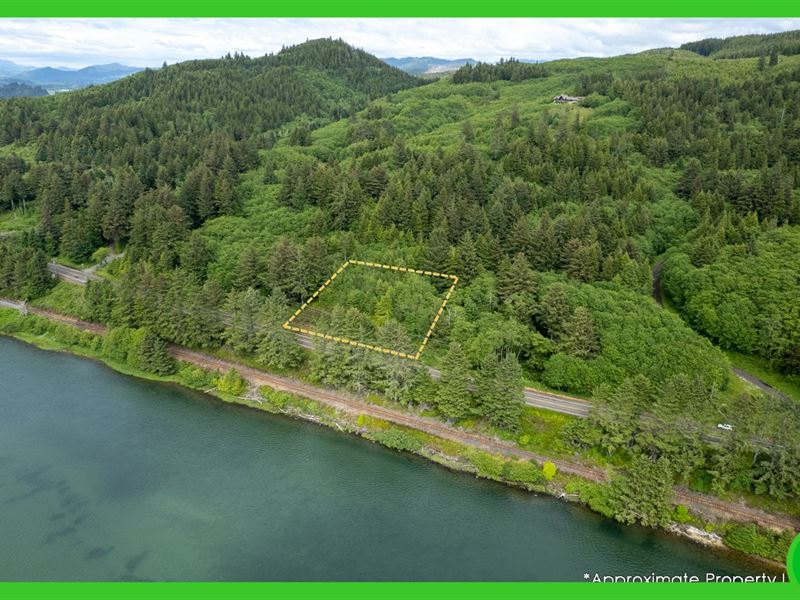 Land Description
Very easy access to water through Nehalem Bay. Incredible sand beaches. The lots are located as close to the water as it gets. Kelly's Brighton Marina & Campground is located less than a mile away.

A huge number of beaches in this area, making it very attractive to all water lovers.

You will fall in love with picturesque surroundings with no HOA fees to bother you.

Paved road access is available, and no other than Highway 101.

Gps Coordinates

Paste this into your map app: 45.679478, -123.922895

Owner financing is available. No credit check. Price: down and per month for 240 months. OR - you can buy with an All cash discount of There is no prepayment penalty. You can pay extra or pay it off at any time. The more you put down the lower your interest rate.

All Property Details

County: Tillamook County, Or

Street: There isn't an assigned address yet on Oregon Coast Hwy, Rockaway Beach, OR 97136

Parcel number: R0079042 & R0079024

Size: 0.74 acres

Legal description for lot R0079042: Brighton Beach Blk: 64 Lot: 13 Lot: 14 Lot: 15 Lot: 16 Lot: 17 Lot: 20 Thru 26

Legal description for lot R0079024: Brighton Beach Blk: 64 Lot: 18 Lot: 19

Terrain: Flat

Access: Paved road

Property zoning: Rural Residential 2

Rv's: Rvs are allowed.

Mobile homes: Mobile homes are allowed.

Camping: Camping is allowed. Not to exceed 2 weeks in any given four-week period.

HOA: No HOA annually for both lots

Electric: Power is available in the area - Tillamook People's Utility District

Water: Would need to install a well - Alpine Resources Llc

Sewer: Would need to install a septic - Accredited septic installers in the county

Utilities disclaimer: We do not make recommendations on any vendors. The utilities installer contacts listed are purely for your information. There may be other options available in the area. Please use this information at your own discretion.

Elevation: 80 ft

Flood zone: Not in a flood zone area

Setbacks: Front: 20 ft; Sides: 5 ft; Rear: 20 ft

Height restrictions: 24 feet

"Refer someone who buys land from us and we will pay a referral fee."

We are a real estate investment company. We buy and sell land throughout the country, so we are unable to meet you at the property. We are not utilizing the services of a realtor, so you are welcome to visit the property at any time. We encourage you to visit the property at your convenience to make sure the property suits your needs.

Disclaimer: We have not been to this property. Everything we know is in this ad. No warranties are stated or implied. Land is being sold as is. Buyer is responsible for doing all due diligence and verifying accessibility, utilities, buildability, and all other information contained herein prior to purchase.

Cheap Land for Sale.

Low Down payment.