Quintessential Piedmont Property
Blackstock, SC 29014
Chester County, South Carolina
Expired Listing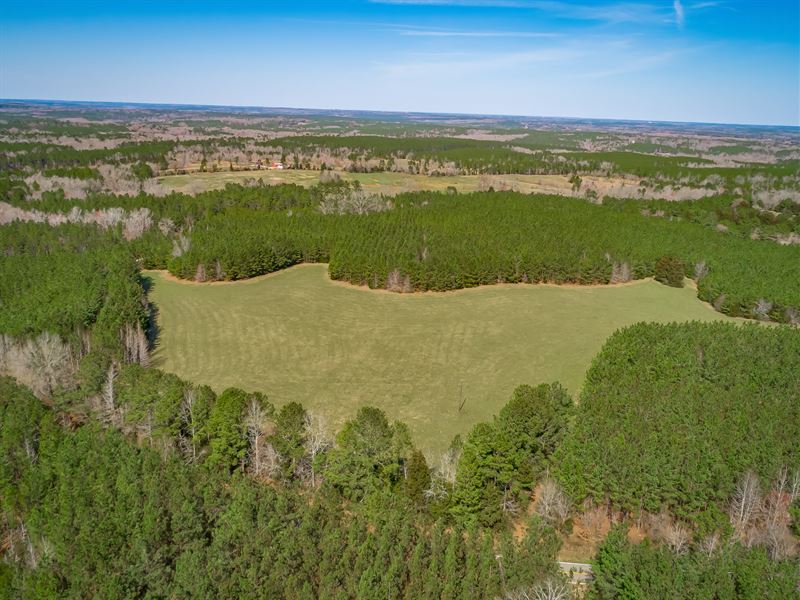 Land Description
The Quintessential Piedmont Property.

The McFadden Farm is a 463-Acre property offering recreational and investment diversity. Roughly 300 acres are in planted pines ranging from 1- 40 years old, with 120 acres of the plantations at 28 years or older. The remaining acres are cultivated fields, old homesites, and 137 acres of beautiful natural pines and hardwoods. The property provides a pristine recreational escape, perfect for hunting or exploring along the streams and creeks. The variety of cover types will allow the new owner to manage timber production, wildlife, and future income streams efficiently, and satisfy any appetite for conservation or family legacy property. Several areas, including the old home site, or cultivated fields, provide excellent locations for a permanent home or weekend cabin.

Pleasantly Wild and Ready for Refinement

Wildlife species are abundant on McFadden Farm due to its current management structure. Foraging and cover types are throughout the property, and the large hardwood and pine stands support game species and enhance hunting opportunities. The perennial streams provide year-round water sources for wildlife and personal enjoyment. Gentle topography is supportive of numerous locations for food plots that will improve habitat and hunting success. Trails and roads are already in place, with recent improvements to creek crossings, perfect for ATVs or long hikes.

Close Enough on Weekdays, Far Enough on Weekends

Located a few miles off Interstate 77, the McFadden Farm is neatly located between Columbia and Charlotte with less than an hours' drive to either. Rock Hill is a pleasant 30-minute drive, and all your essentials can be found 10 minutes away in Great Falls.

Call Travis Spainhour for more information or to schedule a tour.