38.26 Ac Mountain View, Rv / Mobile
Grand Junction Rd : Blanca, CO 81123
Costilla County, Colorado
Expired Listing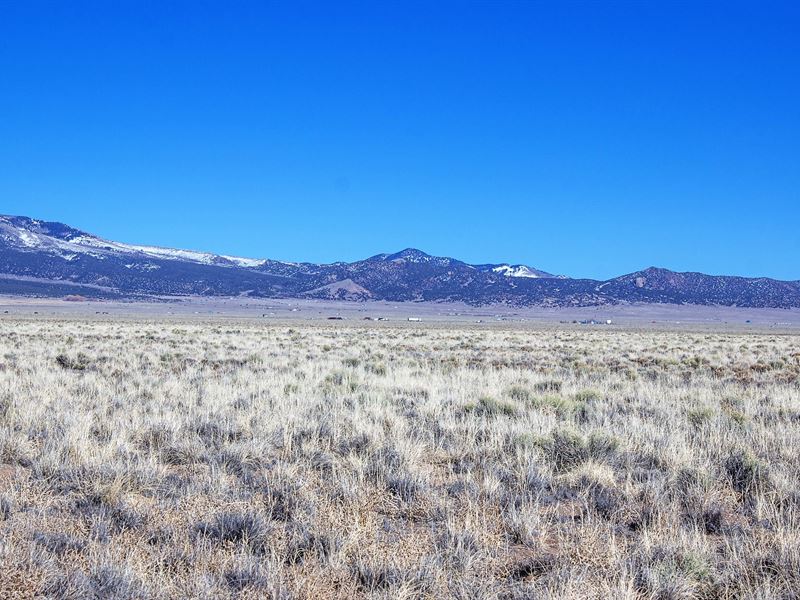 Land Description
Be Sure To Visit Our Website To Enter Our Free Land Giveaway Contest. The Winner Will Be Drawn On Christmas.

Owner Finance: Down, then for 10 years (at 10% interest)

Plus service fee and property tax.

Cash Discounted Price: non-refundable deposit secures this property. Deposit will be counted toward purchase price.

Property details:

Elegment ID: Co_Trinchera_B21&22

State: Colorado

County: Costilla County

Address: Grand Junction Rd, Blanca, CO 81123

Gps: 37.46136, -105.60905

Size: 38.26 Acres

Dimension: 1322 ft x 1260 ft

Parcel Number: Part of Parcel 40002431

Title: Free & Clear, Warranty Deed

Zoning: Residential

Terrain: Flat

Taxes: per year

POA: None

Road: County Road

Electric: Need solar/wind

Water: Need well (average well depth ~100 feet)

Sewer: Need septic tank

Phone: Cell

Internet: Cell/Satellite

Trees: some trees and shrubs

FEMA Flood Zone: not in Fema Flood Zone

RVs: Up to 180 days per year with permit

Manufactured Home: manufactured home is allowed

City Limit: Property is Outside of the city limits

The Property:

You will love this 38.26 acres parcel in the remote but easily accessible part of Costilla Country, Colorado. Very few neighbors in the Trinchera Colony neighborhood, and only 20 minutes from Alamosa, CO where you will find plenty of restaurants, banks, hospitals, grocery stores, hardware stores, schools, a Walmart, and Adams State University, etc. Many activities in the surrounding area skiing, golfing, fishing, mountain climbing. A great place for a home or just to park your RV. There are lots of beautiful wild horses roam the county, Blanca Peak is almost directly in front of you, and Rio Grande River is only 20 miles west. There are so many outdoor recreations within a short distance of this land. San Luis State Wildlife Area is 1,691 acres of open space and is located just 30 minutes from the property. Activities here include four miles of gravel trails for hiking & mountain biking, Bird Watching, Boating, Fishing, Hunting and Camping featuring electrical hookups, grills, and a dump station.

No Hoa, no HOA fees, no Time Limit to Build

Costilla County Land Use Code

Minimum dwelling size per the Costilla County Land Use Code is 600 square feet.

Single & Double Wide Mobile / Manufactured Home is allowed on the property:

Must be 1976 or newer

Snow Load: greater than 30 lbs./square foot

Wind Load: greater than 90 miles/hour

Costilla County Planning and Zoning

Short Term RV Camping: up to 14 days every consecutive 3 months (no permit needed)

Long Term RV Camping: up to 180 days per year with county permit, information can be found on Page 6 of Costilla County Residential Development Policy and Procedure

Water: needs to drill a well for the underground water of Rio Grande River, average depth between 60-100 feet in the area. Colorado Division of Water Resources

Electricity: needs solar / wind power generators (neighbor to the east has installed both on their property)

Telephone, Internet: by cellular or satellite

Nearby Cities & Points of Interest:

5 minutes to Blanca, Colorado

17 minutes to Alamosa, Colorado

24 minutes to R&R Market

25 minutes to San Luis, Colorado

27 minutes to San Luis Airport

33 minutes to Los Fuertas, Colorado

42 minutes to Sanchez Reservoir

43 minutes to Twin Peaks / Blanca Peak

57 minutes to San Pedro Mesa

1 hour 1 minute to Panadero Ski Area

1 hour 7 minutes to Purgatoire Peak

1 hour 38 minutes to Pueblo, Co

2 hours 20 minutes to Colorado Springs, CO : Population 500,000

3 hours 27 minutes to Denver, CO : Population 1+ Million

is a land investment company. If you are interested to become our business lending partner, contact us for more information.