Building Lot in Russell Springs
Lot 197 Woodlands Way : Russell Springs, KY 42642
Russell County, Kentucky
Expired Listing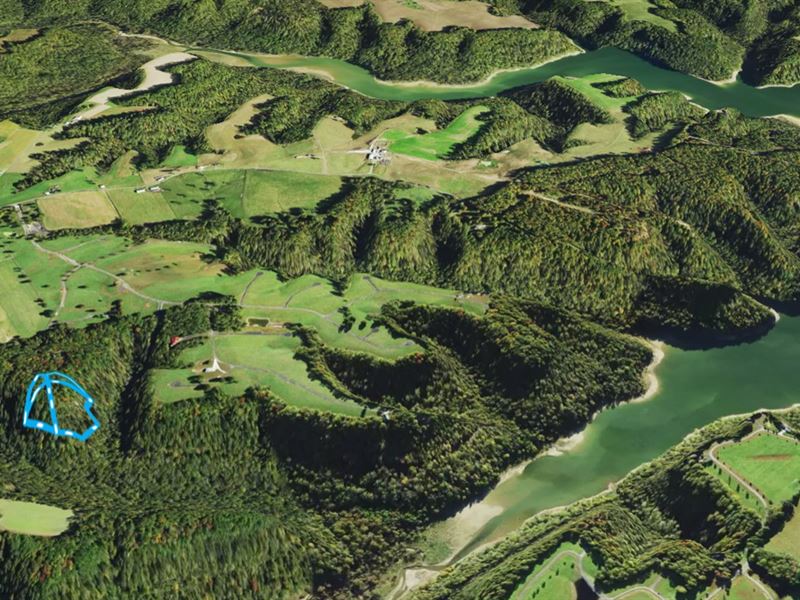 Land Description
Rental, Home, or Hideaway

These four conjoined lots make up a perfect home-building site. Rather an investment rental, a home, or a vacation hideaway, this hillside property offers everything you'll need. These lots are minutes from Lake Cumberland and located in a gated community. The community is called Stillwater and it's one of many Property Owner's Associations along Lake Cumberland. Each owners association varies, but Stillwater has some real perks. In addition to a volleyball court, fishing pond, picnic areas, and a private practice gulf course, they also have designated boat parking. You'll find this listing in the cul-da-sac on Woodlands Way near the gated entrance. The lots experience a significant slope, but as you can tell from the structure of other lots in the subdivision the change in elevation does not affect home-building. Many choose a stilted style or walkout basement when building on such a slope. While the property is equipped with underground utilities and paved road easement, it will need sewer lines and septic. Competitors in Stillwater are asking for building lots half the size of our listing. 4.5-Acres for only this property the most valuable on the market.

Russell County, Kentucky

Russel County came to be in 1825 and today houses about 18,000 people. Did you know Russell County was a prohibition "dry" county until 2016? It's true. Nowadays, Russell County is the Perfect place to escape the city without having to get too dirty or spend too much money. Some spots locals love include the Antique Mall, the Star Theater, the Deer Club Rifle Range, and the Lake Lanes Bowling Alley. If you're more of a waterfall chaser, you'd enjoy the Creelsboro Land Bridge, Ritner Swinging Bridge, or a tour in one of the many nearby caves. Be sure to check out all the many boat docks and marinas. Alligator Boat Ramp and Marina is the closest by distance, it is only about a 15-minute drive from the property. Alligator Marina has two boat ramp locations on Lake Cumberland. While on the lake be sure to take your turn at fishing. Lake Cumberland holds national and world records for fishing. Some record-breaking fish seen here in the past include a 21lb Brown Trout, 36lb Sturgeon, and so many more.