35 Acres with Great Mountain Views
Walsenburg, CO 81089
Huerfano County, Colorado
Expired Listing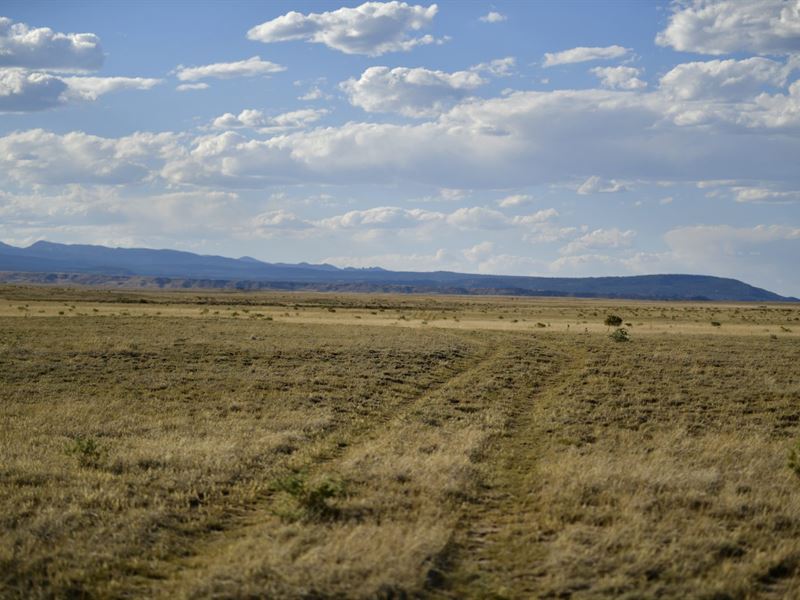 Land Description
Own 35 Acres in Huerfano County, CO and Get a Farmer's Tan While You Work Your Land.

Walsenburg, Huerfano County, Colorado

The terrain of this property is flat and grassy and you have great views of the surrounding mountains. Get ready to get off grid and have the ranch you've always dreamed about. Bring your horses, cows, and tractors and work the land. Orlando Reservoir 2 and Huerfano River are close to this property and its not far off of I-25. Fill your days with outdoor fun and be the rancher you've always been at heart.

This property is only 16 miles from the town of Walsenburg, which is the crossroad of the Highway of Legends, Great Sand Dunes National Park, and the Spanish Peaks in Huerfano County. This city, known as the Heart of Spanish Peaks Country and "A great place to be. Welcome.", perfectly encapsulates the vastness of the Colorado prairie while hosting the easternmost peak above 13,000 feet in the United States.

Walsenburg is a historic southern front range community with plenty to offer the recreation seeker. It's the northern most town on the Highway of Legends, a national scenic byway. There's also good-sized downtown, with a lot of historic buildings. Average climate swings from cold and snowy in the winters, to warm balmy summers.

It's rich in history and natural wonders. This is an ideal escape for travelers who want an easy drive south on Interstate-25 from the big cities.

Walsenburg, CO - 19 min (16.4 miles)

Pueblo, CO - 35 min (34.6 miles)

Colorado Springs, CO - 1 h 15 min (78.2 miles)

Denver, CO - 2 h 26 min (147 miles)

Pricing

Discount Cash Price: or alternatively…

Owner Financing Price: doc fee non-refundable as a down payment, plus in equity for a total of down. Monthly payment: NO prepayment penalties and NO hidden fees.

I am flexible and can make this fit any budget. I am a family man and enjoy making land ownership available to families like mine who want to make memories for years to come. I can owner finance with a land contract. If paying in cash, I can transfer with a warranty deed and guarantee a clean title.

Property Details

City: Walsenburg

State: Colorado

County: Huerfano

Size: 35 Acres

Apn: 4030313

Legal Description: LOT 15 Unit E CLL Ranch

Coordinates: Nw GPS 37.801416, -104.801894 NE GPS 37.801386, -104.797119 SW GPS 37.797825, -104.801926 SE GPS 37.797749, -104.797141

Annual Agricultural; minimum lot size 35 acres - 600 square feet minimum, no time limit to build. The occupation of tents, campers and recreational vehicles shall be an allowed temporary use in A and RR districts for a period of up to thirty (30) days - 10 days in a 30 day period. Rv Living - No - unless temporary housing while building permanent residence, and then for only 12 months

HOA/POA: None

Improvements: None

Access: The property is accessible by a two track that runs in the North side of the fence line which runs back to the main road to the north east of the property

Sewer: Septic can be installed

Water: Would Be by Well

Utilities: Wind, Solar or Generator

Contact Us Today.