Stunning Mountain Views & Wildlife
Mesita, CO 81152
Costilla County, Colorado
Expired Listing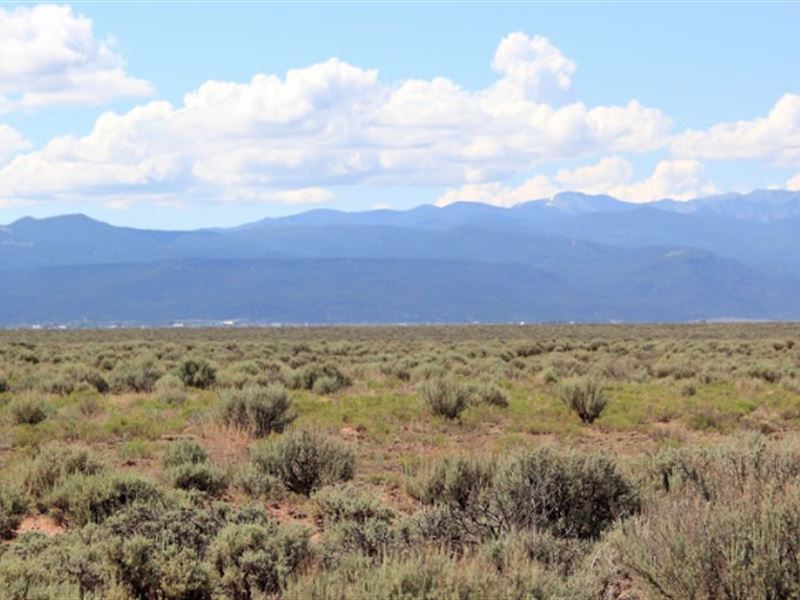 Land Description
10 Acres with Stunning Mountain Views, Wildlife, & Plenty of Fresh Air…All thats Missing is You. Own it for Only a Month.

10 Acres is all the room you need to build a house, have a farm, or enjoy some time outdoors riding ATVs and camping. Located near Mesita, in the southern part of Colorado this property is in the heart of all the things to do in this gorgeous part of the country. The area is home to huge herds of elk and tons of other wildlife, not to mention tons of place to hike, mountain bike and ride horses. There is no time limit to build, so just come enjoy it on weekends until you are ready. Check out all the fun outdoor activities below that are close to this property.

Make a great investment in your financial future when you own property in Colorado. This is an area that you can enjoy for years to come, and have something in the family for generations. You cant go wrong with a property this beautiful. You'll feel like you have the whole mountain range to yourself. But its not too far from town when you need to stock up on food and supplies:

San Luis, CO 17.9 mi 23min

Alamosa, CO 58.4 mi 1hr 4min,

Santa Fe, NM 129 mi 2hr 30 min

Check out the pictures and imagine what you will do spending all your free time here.

Want to see more pictures and a video? Call, text or email me.

Address: Rd J, Mesita CO, 8152

4 Corner GPS Coordinates:

NW Gps: 37.1122° N, 105.6240° W (road)

NE Gps: 37.1122° N, 105.6229° W (road)

Sw Gps: 37.1087° N, 105.6228° W

Se Gps: 37.1087° N, 105.6240° W

Zoning: Residential - Can build a house, has to be 600 sq feet or larger/ manufactured home '76 or newer. Could put solar panels on the property (with permit). Can have penned in chickens. Can put gardens on the property.

Mobile Homes are allowed

Camping & RVs: Camper trailer & camping & RV- 14 days in 3 month period- 56 days in the year (if more, would need septic source & water)

Pricing:

Discount Cash Price: plus a document fee, or alternatively…

Owner Financing Price: down for the doc fee ) and in equity for a total of down. Monthly payment: /Mo.

No prepayment penalties and NO hidden fees. We are flexible and can make this fit any budget if you can meet our minimum downpayment and monthly payment for this property. Eric and I are family men and enjoy making land ownership available to families like ours who want to make memories for years to come. we can owner finance with a land contract. If paying in cash, we can transfer with a warranty deed and guarantee a clean title

Contact Kristy Today.