674+/- Acres Offered in 22 Tracts
Cave City, KY 42127
Hart County, Kentucky
Expired Listing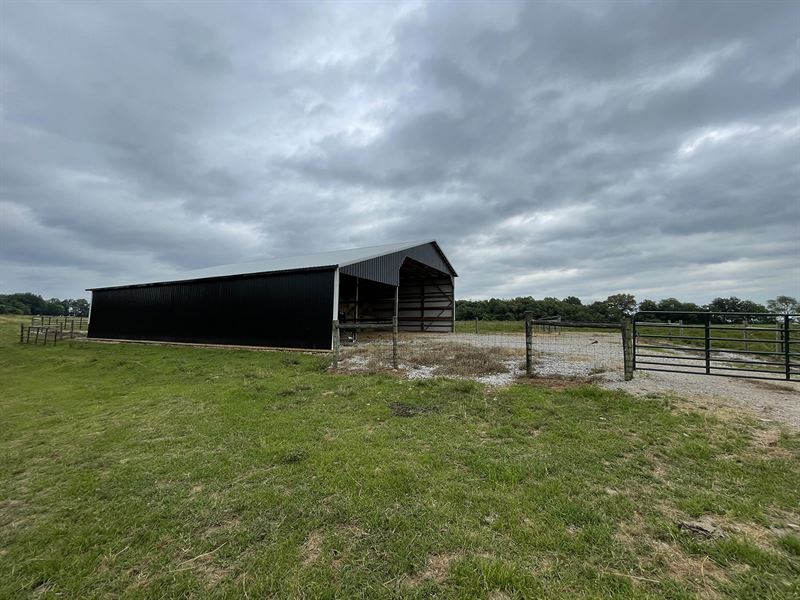 Land Description
• Phenomenal Hunting Opportunities • Stocked Ponds and Numerous Interior Trails • Mature Timber: Appraisal Available • Cave Access • Recently Built: Fencing and Barn Structures • Turnkey Cattle Operation • Two Homes

Open House/Inspection Dates

Tuesday, August from 3 4-6pm

Wednesday, August 4 from 9-11Am

Thursday, August 19 from 4-6pm

Friday, August 20 from 9-11Am

Wednesday, September 1 from 11-1Pm

Property Location

TRACTS 1-4: Intersection of Jackson Hwy (31E) and Marshall Ln

TRACTS 5-22: Intersection of Fisher Ridge Rd and Wesley North

Auction Location

The Cave City Convention Center

502 Mammoth Cave St. Cave City, KY 42127

Property Description

The Cavemen Ranch is truly a unique property that we are excited to offer to the public. From cave access to recently built storage buildings and pole barns, the ranch contains enough diversity to immediately catch your interest. The combination of hardwoods, ponds, and rolling pasture is a beautiful sight, and upon a deeper inspection of the ranch you will find several improvements including excellent 7-strand and 5-strand perimeter and cross-fencing making the ranch suitable for a great cattle operation. The ranches pastures have been well managed over the years and the cleared trails through the woods allow for great access throughout. With close proximity to Louisville, Nashville, and Bowling Green the property makes for a great weekend spot to get away and enjoy one of Kentucky's finest hunting areas. A certified timber appraisal will be available 30 days prior to the auction. You don't want to miss this special opportunity.

Tract Descriptions

Tract 1: 60± ac of excellent 5 strand barbed wire perimeter fenced and cross fenced pasture that includes 16ft x 48ft open face barn with 4 bays and metal siding, a 35ft x 40ft barn with wood frame construction, wooden plank siding, gravel floor and electricity. A 2nd pole building for hay and machine storage that is 60ft x 80ft, opens ends and metal siding, as well as cattle working pens.

Tract 2: 0.6± ac includes a classic 2 story farmhouse nestled between mature shade trees with vinyl siding, metal roof, central air-conditioning, plus 2 small storage buildings. Subject to a lease running through Aug. 2022, with current rental rate is per month.

Tract 3: 17.5± ac currently in hay production that also includes mature trees. An excellent opportunity to expand your hay production operation with access of off HWY 31E.

Tract 4: 11± ac with good frontage along HWY 31E and includes a 40ft x 50ft frame barn.

Tract 5: 56± ac containing an excellent machine storage barn and shop that is a 72ft x 96ft pole construction with 32ft x 60ft open face machine storage, a 20ft x 75ft storage area, and a 32ft x 36ft shop with concrete floor, electricity, wood burner heat source, an enclosed garage and center storage area. Additionally, there is an open face 28ft x 132ft implement storage pole building, a 42ft x 48ft pole building with metal siding and electricity, and a 65ft x 80ft pole barn for hay and machine storage that has metal siding and a gravel floor. The tract also contains 7-strand perimeter and cross-fencing into several pastures and a stocked 2+/- acre fishing pond.

Tract 6: 8.5± ac with great frontage along Fisher Ridge Rd and 7-strand perimeter fencing, as well as a cattle load-out corral. This would be a great tract individually for additional fenced pasture or combined with Tract 5.

Tract 7: 12.5± ac for a Beautiful potential building site. The gentle topography, pond, and woods make this a rural homestead dream. The pond is stocked with bass, bluegill, and catfish.

Tract 8: 19.5± ac also offers great building site potential. It can be an attractive property for those wanting a smaller hunting location, with several deer and turkey being located in the area.

Tract 9: 23.5± ac that is majority wooded. The properties seclusion creates a great hunting property to make your own.

Tract 10: 43.0± ac with a combination of rolling meadows and timber creates a beautiful scenic setting to call yours.

Tract 11: 9± ac containing a log cabin home with a front porch and beautiful back deck. If you are looking for a rural get-away location, this tract deserves serious consideration. Will be available for move in upon closing. Rental rate has been per month.

Tract 12: 9± ac of level topography and good road frontage providing for great building opportunities in a secluded setting.

Tract 13: 57.8± ac of wooded land with cleared trails providing great access throughout the property. If you are looking for hunting opportunities or mature timber this one is worth paying attention to.

Tract 14: 71.5± ac of wooded land and the highest amount of established trails. Open meadows in the center and north portion of the property create opportunities to insert food plots in a highly populated deer area.

Tract 15: 57.3± ac of a mixture of open grasslands and mature timber. Established trail access will give the new owner access to the property from end to end. The property also contains a portion of "Molly's Holler" whose views are truly hard to beat.

Tract 16: 112.1± ac making it the largest individual tract being offered. The combination of trails, mature timber, and majority of "Molly's Holler" make this property worth serious consideration. Cattle are currently being grazed on the grassland.

Tract 17: 45.4± ac containing mature timber, hay fields, and two stocked fishing ponds. Great recreational opportunities to look into here.

Tract 18: 46.7± ac also providing for mature timber, hay fields, and two fishing ponds.

Tract 19: 10.1± ac Hunters look here.. This unique tract offers the highest level of seclusion with access via a recorded easement. The combination of privacy, open meadows, and timber create great hunting possibilities.

Tract 20: 1± ac with great road frontage off of Fisher Ridge Rd and N Wesley Ln and a level topography make this an optimal building location.

Tract 21: 1± ac of gentle topography and ample road frontage off N Wesley Ln. Another great location to build on and make yours.

Tract 22: 0.8± ac that contains a 48ft x 100ft metal Quonset building with concrete floor and 24ft sliding door.