View Sangre DE Cristo Mountains
796 Meadowbrook Trl : Crestone, CO 81131
Saguache County, Colorado
Expired Listing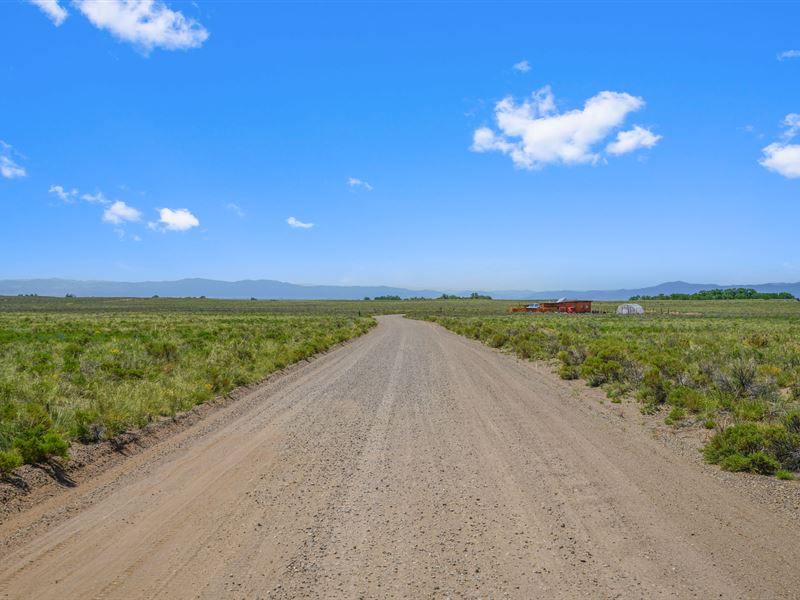 Land Description
This mostly flat, buildable lot is located in The Baca Grande at the Majestic Sangre de Cristo Mountains base. Build your dream home or a second home to escape the hustle and bustle. This location is guaranteed to slow you down and force you to reassess what's important in life. Don't forget to attend CrestFest, the Crestone Music Festival that is a stone's throw away. Relax and unwind in the Hooper Hot Springs Pool, Joyful Journey Hot Springs, or Valley View Hot Springs. Come and check out this little piece of paradise. See and feel what all the fuss is about.

Your future corner cabin with breathtaking views of the Sangre de Cristo Mountains. The property can be accessed via a gravel road via Meadowbrook Trail and is perfect for a weekend retreat spot.

Every part of Colorado is filled with natural wonders, it seems, but this area is exceptional. Here are some of the fantastic places that will be nearby your new property:

-Baca National Wildlife Refuge is 10 miles away via Camino Real.

-Riverside Park in Salida, CO, is 63 miles away via US Highway 285 South.

-Great Sand Dunes National Park is 65 miles away and offers camping, hiking, and sledding among North America's tallest dunes. The park also features forests and lakes for even more outdoor activities.

A single-family residence or a modular home, greenhouses, and other permanent structures are allowed on this lot. With building permits, you will have a building time of 6 months with an extension permitted. If you choose to wait, there is no time limit to build if you want to keep the lot vacant.

Address: 796 Meadowbrook Trl Crestone, CO 81131

Alamosa, CO - 1 h 2 min (55 miles)

Crestone, CO - 6.6 miles via Camino Real and Camino Baca Grande

Elephant Cloud Gas, Moffat, CO - 6.4 miles.

Crestone Ziggurat, Crestone, CO - 4.7 miles via Birch Rd

Canon City, CO - 2 h 21 min (120 miles)

Pueblo, CO - 2 h 58 min (175 miles)

Colorado Springs, CO - 3 h 12 min (165 miles)

Call me for more information. Check out Drone Video on my website or ask for a Due Diligence report, Owner Finance Call Me.