Perfect 1 Acre in NM Just $99 Down
Valencia, NM 87042
Valencia County, New Mexico
Expired Listing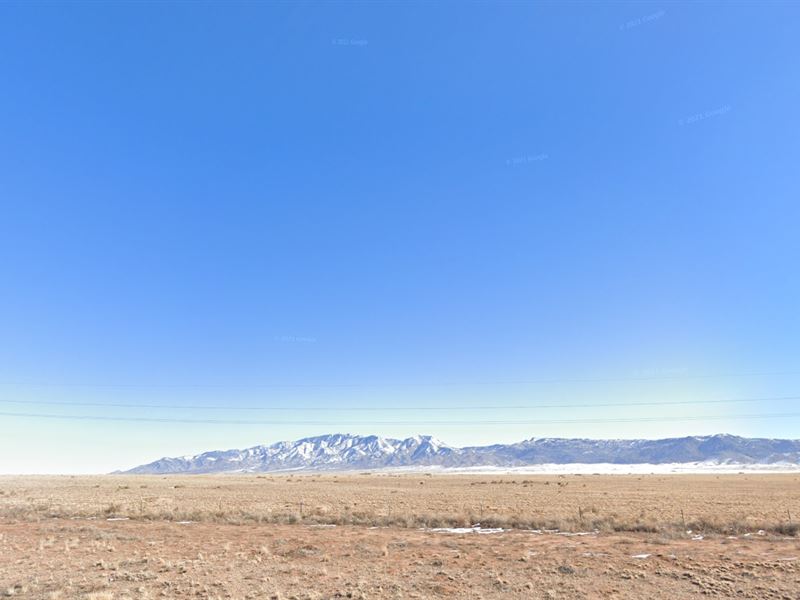 Land Description
Unbelievable mountain views. You can see Gallo Peak, Manzano Peak, Capilla Peak, and Bosque Peak from the property. Perfect place to set up a small tiny home or camp out for a few nights.

This fantastic 1-acre property is in Valencia County, NM, close to the town of Belen. To build, you need a full acre, this makes this parcel an incredible investment, as most lots are less than 1 acre in the area.

Best part is, you can own this lot for down and /Mo for 24 months, or you can buy it outright for also temporarily waived our document prep fee on this property.

Belen and Valencia County are expanding rapidly. Valencia County's population has grown an incredible 46% in the last 10 years alone, and this area is rapidly growing in value and popularity.

The Rio Communities are currently the last large vacant tract of land in the area and have easy access. Inevitably, growth is coming this way. Earlier this year, Facebook began operations in the first building for its newest tech facility. By 2023, five other buildings will complete the campus, along with bringing hundreds of new jobs to the area. This area is described as "a small community with big possibilities". Besides FB's new campus, another alluring institution in the area is the University of New Mexico - Valencia Campus.

Coordinates: 34.6439426,-106.5899968

Lot Size: 1 Acre

Road Type: Dirt

Electric: Solar Off Grid

Water: Needs Well

Sewer or Septic? Needs Septic

Call or Text "" anytime for questions or to purchase this property.

Some of these photos are from the surrounding area.

DISCLAIMER: Any information provided in this communication is believed to be accurate, but in no way guaranteed. Buyer is responsible for verifying all information with the County as to what can and can't be done with the property. Buyer will need to work with the County to obtain the proper permits if needed. Buyer will also need to confirm the availability of any utilities needed or serviced on the property. Seller makes no warranties or representations about the land, its condition, or what can be built on the property. If/when you visit any of our properties, you are visiting at your own risk and release TLP - (and anyone associated) from any and all claims or liabilities.