20 Acres Near The Ruby Mountains
Elko, NV 89801
Elko County, Nevada
Expired Listing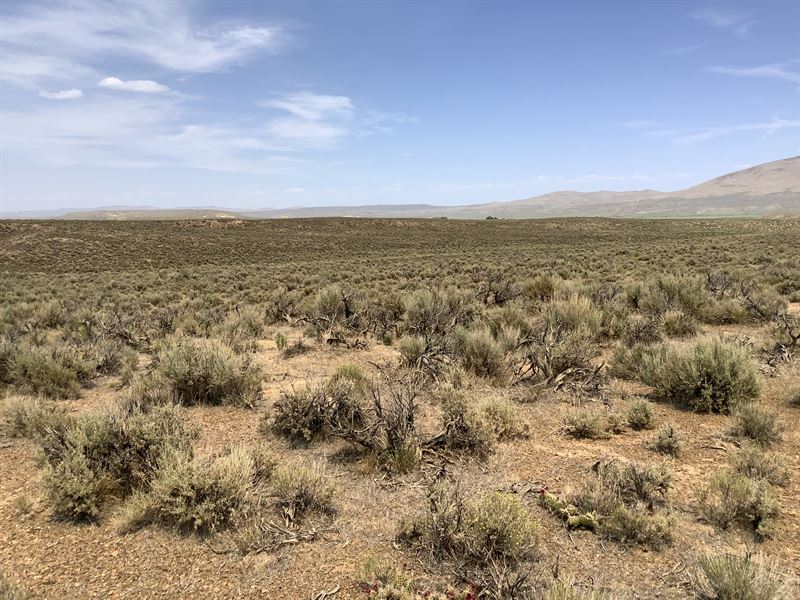 Land Description
20 Acres to suit anyone who like the great outdoors, fresh air, fishing and hunting opportunities, as well as being just close enough to town to be able to get there for a resupply. Mary's River is just a couple miles to away and offers wonderful trout fishing.

There are elk, mule deer, antelope, and coyote in addition to quail, chukar, and rabbits available for the taking in the area. We often see herd of antelope or even wild horses grazing in the area when we visit.

It's easy to access with county and old mining roads taking you to 150 feet of the property. Get off the grid and make memories with your family which will last a lifetime.

To the South, there are great views of the Ruby Mountains to enjoy as you wake up with a fresh cup of your morning coffee, which is a great bonus.

With 640 acres of BLM land directly adjacent to the property, you'll have no neighbors and plenty of room to explore.

Approximate Geo Coordinates:

41.115608, -115.545807 Ne

41.113802, -115.545705 Nw

41.113802, -115.550399 Sw

41.115608, -115.550807 Se

Pricing: Cash Discount

- or Down; for 72 document fee for deed transfer taxes, recording fees and paperwork.