2.80 Acres in St. Joseph County
South Bend, IN 46628
Saint Joseph County, Indiana
Expired Listing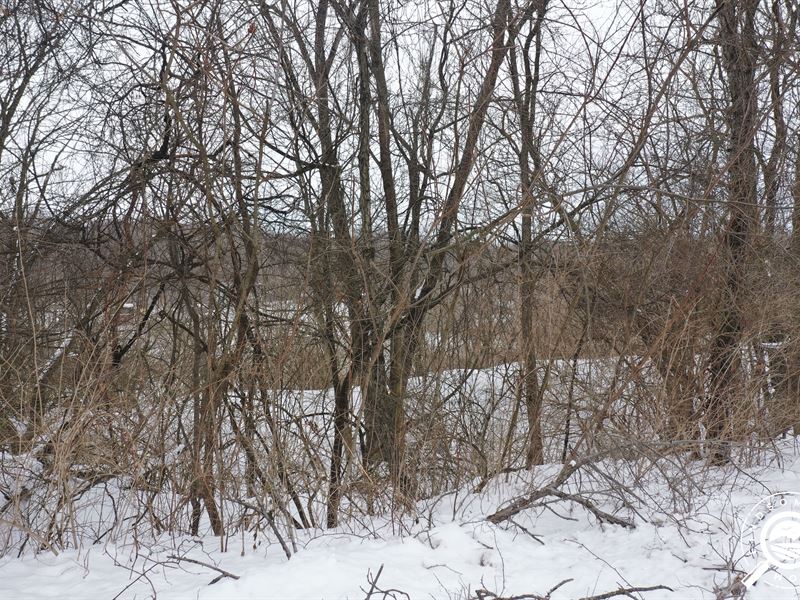 Land Description
2.80 acres for sale in St. Joseph County, IN. This mesmerizing 2.80-Acre property can be your ticket to a Fun getaway. Experience the joy of living on this amazing property with access to water, electricity and a municipal sewer. This beautiful property is easily accessed by paved roads and is 2 mins away from Highway 20. It is on the outskirts of South Bend City, which is 14 mins drive from the property. This area has a population of 102K and has an amazing environment. This property is located just 23 minutes away from the University of Notre Dame and just 16 mins from Memorial Hospital. Don't miss out on this grand opportunity. You are welcome to visit the property. Maps, directions, and specific location information are all available on our website.

Purchasing Options:

Seller Financing: w/ down. Please see website for additional details.

Discounted Cash Price: Attractions:

Visit Historic French Lick and West Baden:

The beautiful resort community of French Lick West Baden, Indiana and neighboring towns of Orleans and Paoli have been welcoming guests on marvelous Indiana getaways for over 100 years guests who have been searching for the perfect place of gracious hospitality, ultimate luxury, and a multitude of opportunities to be pleased. Along with that strong tradition of welcome, this Orange County, Indiana community also seems to present a metaphorical return ticket. Visit just once, and well look for you to come back again and again, whether its for a family vacation or a romantic escape. Use this site to find places to play, book your stay, learn about upcoming events and more. You can also request travel information to learn more about French Lick West Baden, Indiana and the surrounding area or view our Visitor's Guide find details about unforgettable Indiana getaways and plan your trip today.

French Lick Casino:

The best gaming experience in southern Indiana is always nearby at French Lick Casino. Inside our 51,000 square-foot, single-level gaming facility with soaring 27-foot ceilings, you can compete to win big jackpots on slot machines or try your hand at our table games. The action never stops on our 24-hour casino floor, and French Lick Casino also boasts a luxurious high-limit room and the largest non-smoking room in Indiana. Whether its a date night or an outing with a group of friends, this is your nearby escape to enjoy the thrills of the casino floor and promotions in our spacious lounge. Staying for a while? We've got your casino and hotel experience covered, with two historic hotels and a host of other amenities to enjoy all across French Lick Resort.

French Lick Golf Courses:

A Golf Enthusiast's Paradise. Few things get the blood pumping like the mention of Donald Ross, Pete Dye and Tom Bendelow in the same sentence. Nowhere else in the world can a golfer play courses designed by each of these noted and prolific designers at one resort destination. The rolling hills of southern Indiana provide a beautiful yet challenging golf destination. Playing golf in Indiana beats all other typical resort golf clubs. Come play a game and see for yourself.

Property Details:

NEAREST Large City: Chicago, Il

State: Indiana (In)

County: St. Joseph

Address: 26350 Prospect St, South Bend, In 46628

Size: 2.80 Acres

Gps Coordinates: 41.70375746,-86.37702148

Taxes: No back taxes, approximately per year total

HOA Dues: Approximately per year total

ACCESS: Paved

ZONING: Residential

SEWER: Municipal Sewer

WATER: City Water

UTILITIES: along the road

FEMA Flood Zone: No

TERRAIN: Level to sloping

CONVEYANCE: Special Warranty Deed

TITLE: Free of Liens and Encumbrances

Other Nearby City Distances:

Chicago, IL- 1 Hr. 32 Minutes

South Bend City- 16 Minutes

Elkhart City- 33 Minutes

Goshen City- 46 Minutes

About Llc

LLC scours the country throughout the year to find the very best properties available for sale. The methods used to locate such property includes local contacts, auctions, and other investors. Tens of thousands of property records are analyzed every year in order to bring the very best to market. Everything began several years ago while helping clients locate land to build homes in our local area. The process of locating suitable land to purchase was both time consuming and frustrating. Locating the perfect parcel at a decent price and also having adequate financing is a rare event indeed. Over the years we have been fortunate to develop the resources that allow us to do this source quality properties at fair prices and offer guaranteed seller financing.

Thank you for reviewing this property listing and please feel free to visit our website.

The Fine Print

Any property information (including, but not limited to, all real property images, descriptions, pricing, locations and availability; hereinafter referred to as Real Estate Information) made available by or through this website is provided solely for informational purposes and is not guaranteed or warranted by Llc. LLC believes the Real Estate Information to be accurate and complete; however it is subject to change and/or correction without notice. All information regarding the real estate advertised herein has been assembled through various sources and independent investigation should be conducted by all prospective buyers. Please verify all Real Estate Information through public records available through the County Clerk or Registrar in the county where the property is located. Buyer is responsible for conducting due diligence.

If purchasing with installment sale terms, the installment land contract stipulates that the property may not be improved until balance is paid in full. Please feel free to contact us if this is an issue for you so that we can discuss your specific situation and plans.