Stunning Taos Mountains
Taos, NM 87529
Taos County, New Mexico
Expired Listing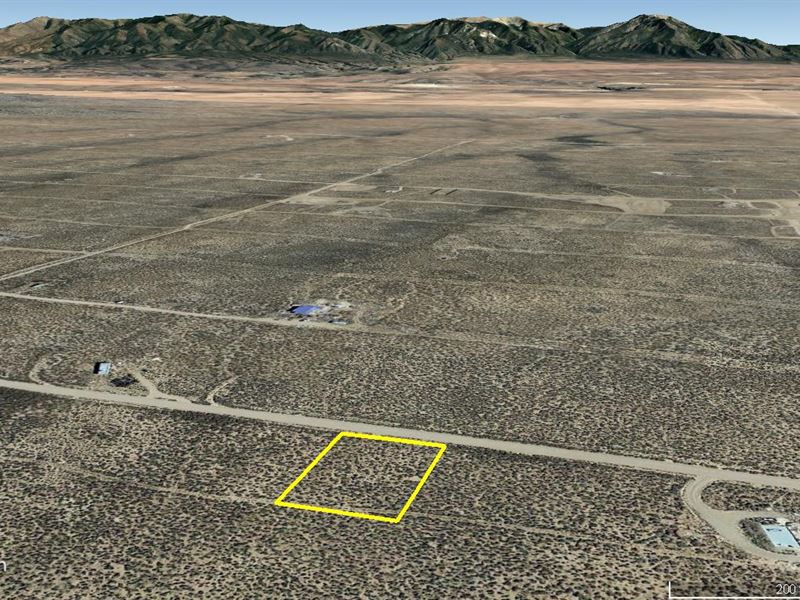 Land Description
The Ranchos De Taos is an undeveloped subdivision and is one of the closest rural subdivisions to Taos. People there share the common ideas of off grid living and being able to do with your land what you want to do. There are incredible mountain views, and the beauty of the Carson National Forest all around.

Wow, this pair of adjacent lots has it all. They are bordered on their west side by Bureau Of Land Management land that in turn borders on hundreds of thousands of acres of US Forest Service land, including the spectacular Carson National Forest.

As if that wasn't enough, they are bordered on their east side by a nicely graded dirt road, making these among the easiest properties to access in the area.

These properties are Ranchos De Taos Estates, Unit 1, Block 31, Lots 24 and 25. Each lot is approximately 0.25 acre, giving you a combined area of approximately half an acre. This could be your fantasy vacation spot, your base of operations to RV or camp when you visit this tremendous area. New Mexico requires at least 0.75 acre for an off grid building permit, but these are great recreational properties. The mountain views are to die for. You can enjoy your land while holding it for investment. You will have beautiful views of the Taos and Sangre De Cristo Mountains, and the Cerro De Los Taoses.

Almost all of the area south and west of the subdivision is also national forest land. This will help to preserve the area and protect it from overbuilding. This helps to protect the wildlife which is why you will see deer, elk, pronghorn antelope, and black bear grazing in this area. The region is covered in mountain sagebrush and native grasses with some juniper and pine.

Finance Price: + document fee. First payment of covers the document fee and goes towards the property. Finance the balance for as little as per month over six years. We do not run a credit check, everyone qualifies for financing.

Cash Discount Price: (includes document fee)

For more information please click on the link to our website which is elsewhere on this page.