6 Ac Near Smith Reservoir, Power
Blanca, CO 81123
Costilla County, Colorado
Expired Listing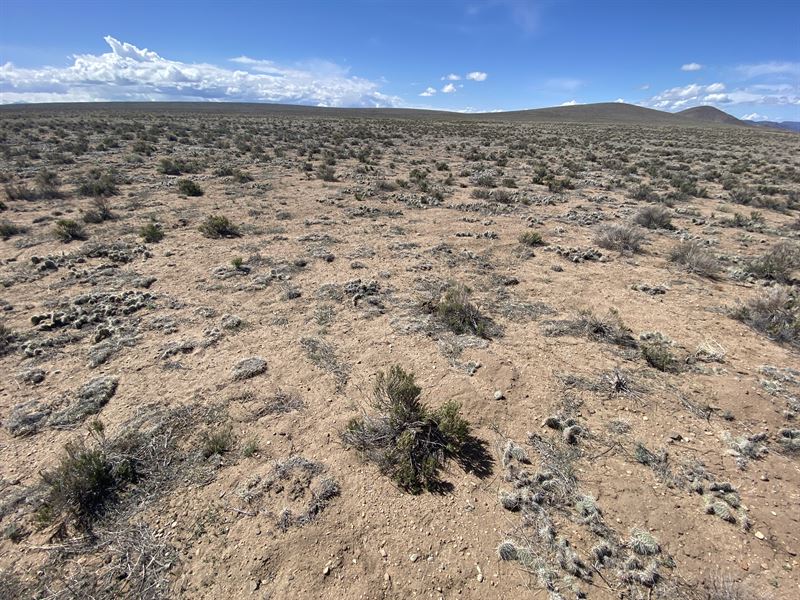 Land Description
This Blanca, CO, 6 acre property is in an awesome location only 6 miles south of Smith Reservoir and just off of well maintained County Road 12 (main north/south gravel road).

Open and very peaceful area. Power lines only 0.5 miles away. This one is bigger than most others in the area.

This property is flat with easy road access perfect for a weekend getaway or an off the grid home away from home.

This property will exceed your expectations with wide open mountain views and fresh air.

Owner financing available with only down and per month.

This property won't last long. Contact us today to make it your own.

• Blanca (~9 miles)- Small town with a few stores and places to grab some food.

• Alamosa (~29 miles)- Small city with grocery, restaurants, schools, and all amenities you would need.

• Pueblo, CO (~111 miles)- Population over 100,000 closest major city to the area.

• The Great Sand Dunes National Park (~29 miles)

• Smith Reservoir (~5.7 miles)

Assessor's Parcel Number: 70500379

Subdivsion: Trinchera Creek Estates

Legal Description: T.C.E. Unit 7 BLK 3 Lot 3 Cont. 6.13 AC From Schedule 70500360

Parcel size: 6.13 acres

GPS Coordinates: 37.325395,-105.551937

GPS Coordinates (4 corners):

37.325474,-105.553016 Nw

37.326412,-105.551771 Ne

37.324783,-105.550881Se

37.324774,-105.552919Sw

Access to property: 19th St N/County Road 12

Road surface/type: Dirt

Who maintains roads: County

Closest highways: Us-160

Closest gas station: Conoco, 700 4th Ave, Fort Garland, CO 81133 (13.5 miles; 20 minutes)

Nearby attractions: Fort Garland Museum & Cultural Center, Smith Reservoir, Mountain Home Reservoir, Trinchera Creek, Zapata Falls, The Great Sand Dunes National Park, Mt. Banca

Annual property / Property use code: Estate Residential (Er)

Water: Would have to drill a well or haul water. Would have to contact Fort Garland Water & Sanitation

Sewer / Septic: Septic would have to be installed

Electric: May use Solar, or contact Xcell Energy or San Isabel Electric Association Inc.

Gas: There is no natural gas, can use propane. Would have to contact AmeriGas Propane, Conejos Propane or La Veta Propane

Waste: Would have to contact G T Trash Services or Cortez Sanitation

Costilla County, stretches over almost 1,227 square miles. With the arrival of Europeans in the late 1600S, it became formally established on April 5, 1851, and remains the oldest continuously occupied settlement in Colorado.( San Luis being the oldest town.

The county attracts a lot of Americans looking to build an homestead because land prices are reasonable and, despite low precipitation, it's well suited for crop cultivation and the raising of livestock. Not there are near 300 days of sunshine per year too.

Colorado is broken up into game management units. Costilla County is part of GMU 83 and this particular GMU has one of the largest elk herds. The Trinchera elk herd has an estimated population of around 7,000 elk. Deer, antelope, coyotes, bears, bighorn sheep, mountain lions, black bear, and coyotes are common sites in the area. Large herds of 100 elk are not uncommon, and even if you aren't a hunter you can come and just appreciate all of these beautiful animals with your camera instead of a rifle.

If you love birdwatching you will be able to spot many species here in the San Luis Valley. Of the more than 500 species of birds in Colorado, over 300 of them can be found in the valley. But it's the dancing and rattling calls of the sandhill cranes numbering up to 20,000 during their southern migration pattern that make the San Luis Valley especially impressive for bird enthusiasts. The Alamosa Wild Life Refuge area along with the Rio Grande River and the many reservoirs in this valley make bird watching throughout the year special and very unique. The many bird species range from Sandhill Cranes, Magpies, to Black birds, also depending on the time of year birds of prey such Eagles, Hawks, and Harriers frequent the area. So dust of those binoculars and come out here. Below are a couple links to birds spotted recently in the area.

Don't Hesitate Contact Us Now To Make This One Yours.

Whether you're looking to build your dream home, spend weekends camping, or just want to invest, there's never been a better time to own Colorado land - Contact us today.