41.2 Percent Below Market Value
Route 55 Rear : Beekman, NY 12570
Dutchess County, New York
Expired Listing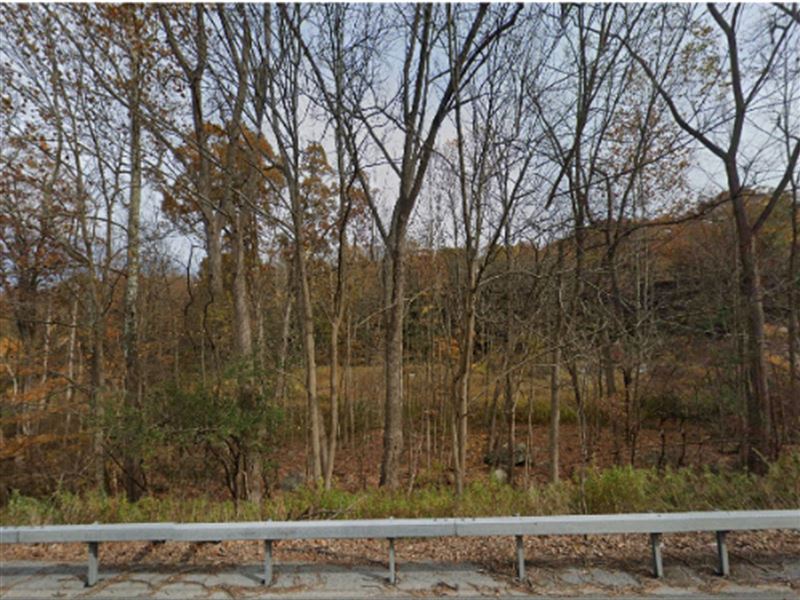 Land Description
This Property Is A Picturesque Private Recreational Getaway: Route 55 Rear Beekman, NY is in the Hamlet of Hyde Park within the County of Dutchess. This is a gorgeous 9.9 Acres vacant lot that's located in a superbly quiet family-friendly community that's one train ride to New York City and an excellent location for commuting via Taconic Parkway for an easy commute to work.

This scenic property is surrounded by an animal sanctuary, a horse farm, and West Mountain State Forest behind it. If you're looking for a retreat near Nuclear Lake, West Mountain State Forest, and the Appalachian Trail with the convenience of the Metro-North train station ten minutes away, and just twenty minutes from the main Route 9 corridor in Poughkeepsie, filled with malls, dining, access to the Hudson River and more.

This lot is the perfect lot size for ATV trails, camping, hiking, dirt bike, snowmobile enthusiasts, duck-ponds, vegetable gardens there's so much to do with this vacant lot either for a weekend getaway or full-time residence.

DRIVE-BY Anytime… Take A Tour, You Won't Be Disappointed.

Dutchess County, NY Profile

What's Happening in Dutchess County Ny?

Dutchess County is one of 62 counties in the State of New York that is located in the Mid-Hudson Region of the Hudson Valley, north of New York City.

Area Information:

The county seat is Poughkeepsie with this being the largest city as well. Dutchess County is part of the Poughkeepsie-Newburgh-Middletown Metropolitan Statistical Area, which belongs to the larger New York-Newark-Bridgeport, Ny-Nj-Ct-Pa Combined Statistical Area.

Major Cities and Towns:

Dutchess County consists of 2 cities Beacon and Poughkeepsie, 20 towns including Amenia, Beekman, Clinton, Dove, East Fishkill, Fishkill, Hyde Park, LaGrange, Milan, North East. Pawling, Pine Plains, Pleasant Valley, Red Hook, Rhinebeck, Stanford, Union Vale, Wappingers, & Washington.

Beekman, NY Neighborhoods

Clove Valley and Town Center

Beekman, NY Cost of Living

The Beekman cost of living indices is based on a US average of 100. An amount below 100 means Beekman is cheaper than the US average. A cost of living index above 100 means Beekman, New York is more expensive. Beekman's cost of living is 119.4.

What's Happening in Beekman, Ny?

Beekman is a town in Dutchess County, New York, United States. It is part of the Poughkeepsie-Newburgh-Middletown, NY Metropolitan Statistical Area as well as the larger New York-Newark-Bridgeport, Ny-Nj-Ct-Pa Combined Statistical Area.

Property Details

Address: Route 55 Rear Beekman, Ny

Lat/Long: 41.600703, -73.662910

Status: Available

Sale (Full Cash Price); (Seller Financing)

State: New York

County: Dutchess

Municipality: Beekman

School district: Arlington Csd

Neighborhood Type: Rural

Closest Community/City To The Property: Pawling, Ny

Apn (Assessor's Parcel Number): 132200-6858-00-

Lot Size:  9.9 Acres

Property Class: (323) Rural: Other Rural Vacant Lands

Zoning: (R-135) Residential 135,000 Sqft

Terrain: Rolling

Road Access:  Paved Road

Utilities: Electricity - Power pole available 212.72 m (697.91 ft) away from the property.

Water Supply: None - Contact Town of Beekman

Sewer: None - Contact Town of Beekman

Annual Taxes: (Estimated)

HOA Dues: N/A

Disclosure: The owner has not visited the property and is not aware of the overall condition and may require rehab, or need to be re-build or re-zoned. Based on our research this is a free & clear parcel with no liens and taxes are paid to date.

However, we cannot provide suggestions, or advice with regards to your purchase and buyers should do due diligence on property condition, back taxes, and liens prior to bidding.

This property has been discounted and being sold "AS IS" without any warranties or representations of any kind or character, express or implied, with respect to the property.

If you need assistance determining a fair purchase price, or have questions with regards to the conveyance of title, please contact a local real estate agent, use third party sources including but not limited to appraisals or the county website the property is situated for more information.

All information provided is deemed reliable but not guaranteed. It is the buyer's responsibility to intend to complete the purchase by doing your due diligence researching the title and confirming the property listed is actually the one you want to buy prior to putting in an offer because all sales are final.