1.016 Acres Only $1Dn, $199/Mo
Canandaigua, NY 14424
Ontario County, New York
Expired Listing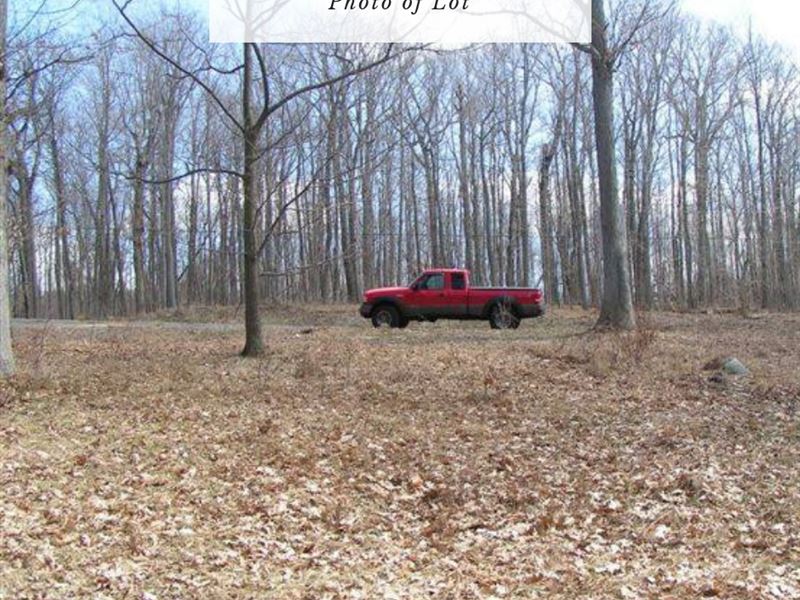 Land Description
Located in the Town of Bristol near the beautiful Finger Lakes, this lot sits in a scenic rural village, inhabited by families who have lived in the town for generations. The surrounding landscape includes farmlands, streams, fields and woods teeming with wildlife. Historically an agricultural community, small organic and family-owned farms are intermingled with the natural setting.

"Real estate cannot be lost or stolen, nor can it be carried away. Purchased with common sense, paid for in full, and managed with reasonable care, it is about the safest investment in the world." - Franklin D. Roosevelt, U.S. president

The lot has direct access via Bristol Road (County Road 32).

The property is about 40 minutes from Rochester and 1 hour to Seneca Lake, the largest lake in the Finger Lakes region. There are numerous recreational opportunities in the area, including the Bristol Harbor Resort golf course, about 15 minutes from the lot, and the Bristol Mountain Ski Resort, which is about 10 minutes from the lot.

"Ninety percent of all millionaires become so through owning real estate. More money has been made in real estate than in all industrial investments combined. The wise young man or wage earner of today invests his money in real estate." - Andrew Carnegie, billionaire industrialist

The lot is zoned for Agriculture Conservation use. According to the comprehensive land use plan, this designation allows for residential as well as farming use. However, residential lots must be at least 3 acres in order to build. Because this lot is less than 3 acres, we are offering it at a low price for someone who would like to use it for recreational purposes.

Cash Discount Purchase Price + Document Fee

We accept personal checks, cashier's checks, money orders and Zelle.

Seller Financing down with a document fee and per month for 45 months at 0% Apr. No prepayment penalty. No credit checks.

Hold Price we can hold the property for you for 72 hours while you decide whether you want to purchase. If you buy the property, this will count toward the purchase price.

Title And Use

What you can or cannot legally do on the land is controlled by the local government, not by us or any seller. Please contact the county, providing them with the parcel number, to confirm zoning, access, and available utilities.

"Don't wait to buy real estate. Buy real estate and wait." - Will Rogers, actor

About Finger Lakes

The Finger Lakes are a series of 11 lakes in Central New York. Of the 11 lakes, Seneca is the largest by volume and the second longest. The area has a good climate for grapes and is home to a number of wineries. As you may guess, the region is also great for water-sports, including boating, canoeing, and kayaking. Fishing is a year round sport, with ice fishing being a local favorite in the winter. The Finger Lakes region encompasses not only lakes, but also a number of state parks where you can camp, hike, bike, snowmobile and cross country ski.

Lot Details

Tax Map : 124.00-2-45.000

Gps Center-point Coordinates (approx.): 42.8155, -77.3894

Gps Boundary Point Coordinates (approx.):

Ne: 42.8158, -77.3888

Nw: 42.8158, -77.3898

Sw: 42.8152, -77.3898

Se: 42.8152, -77.3893

Taxes

Annual taxes are Taxes have been paid through 2019.

"Buy on the fringe and wait. Buy land near a growing city. Buy real estate when other people want to sell. Hold what you buy." - John Jacob Astor, real estate and business mogul

Frequently Asked Questions

How do I use the GPS coordinates to find the property in Google Maps?

Note: these are sample coordinates, please copy the GPS coordinates from this listing page.

Are there any improvements on the lot? No, the lot is vacant.

What kind of deed will I receive? You will a receive a special warranty deed, which means the seller is guaranteeing that the property wasn't encumbered during the time of his/her ownership.

How many people can be included on the deed? You can have as many people listed on the deed as you would like.

Can the deed be made out to an Llc? Yes, the deed can be made out to an LLC or corporation.

Does the property come with mineral rights? We buy all of our properties assuming that we only have the surface rights. In order to determine whether a particular property has mineral rights, you will usually need to hire a title company to run a mineral rights search going all the way back to the original homestead.

"Buying real estate is not only the best way, the quickest way, the safest way, but the only way to become wealthy." - Marshall Field, entrepreneur

Final Note

We completed an extensive due diligence process on this lot, but we recommend you do your own research as well. Take the time to get to know your new property before purchasing - it could remain in your family for generations.

"Buy land, they're not making it anymore." - Mark Twain, writer and humorist

Our mission is to offer high quality properties at reasonable prices, provide maximum transparency and always strive to do the right thing.

If you are interested in land investing, you can check out our article on How to Get Started in Land Investing.