Kiamichi River Frontage
Stanley, OK 74536
Pushmataha County, Oklahoma
Expired Listing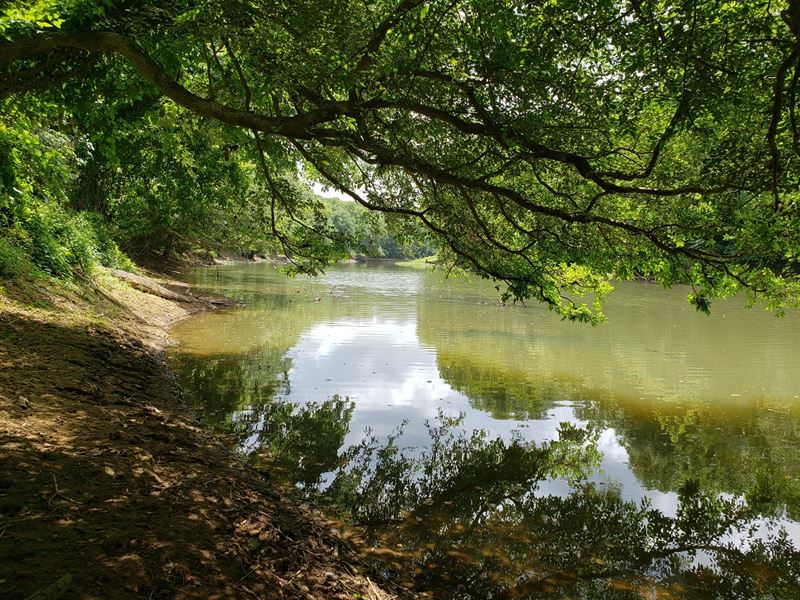 Land Description
Reduced In Time For Hunting Season.

This place has it all.

Hunting is great here with white tail deer, elk, eastern wild turkey, black bear, wild hogs, squirrel - you name it.

This 40 Acres in the beautiful Kiamichi Mountains has a section of the Kiamichi River that is absolutely beautiful and electric is available next door. That is such a plus as it is extremely unusual in such a secluded backwoods paradise to have electricity. Today, it would literally cost tens of thousands of dollars, maybe to have it brough in. There are great spots to build your hunting lodge or cabin or just camp out. It's all good.

The property has a legal easement all the way to it so you'll never have to worry about access. Now, the road to it is not a super highway, it is definitely for a pickup or SUV road that demands some clearance underneath your vehicle. It is as secluded as one would expect for a solitary, untainted river property.

It has a nice big gravel bar on the river that the current owners enjoy. There are rapids just south and to the north of the property that are just great fun to tube through. Just run up the gravel bar, launch and shoot the rapids and then start all over again. What fun your kids and grandkids will have. The river is nice and deep along most of the property and it is reported to be some awesome fishing so Grandpa can fish while he keeps an eye on the grandkids while they are having the time of their lives "shooting the rapids" and making memories they'll cherish forever. The Kiamichi River is considered to be a navigable river and a great recreational river, so there might be an occasional canoer, kayaker or others traveling downstream. The gravel bar is a fantastic launch pad for the new owners to put in their own canoes and kayaks too. In a recent elk season, the owner sat on the hillside and watched 15 elk browsing on the cane along the river.

This property is home to about every type of game found in Oklahoma: deer, turkey, black bear, elk and wild hogs. This outstanding property is also within a mile of the Pushmataha Wildlife Management Area (Google it.) which is 19,237 Acres - over 29 square miles - all in the Kiamichi Mountains. It is all wilderness forest area and was one of the very first wildlife managment areas in the state. This forest was set aside in 1947 to help restore the deer population in the area, which had been estimated to be at an all time low point back in the 1940S. The Oklahoma Department of Wildlife has been working on deer genetics ever since - the genetics are fabulous. Wow, what a comeback the deer have made. This area is considered to be one of the best whitetail deer hunting areas in the state. Many, many state record "Cy Curtis" and "Boone and Crockett" trophy bucks have been taken around here. Come and get yours on your own property.

This area is also considered one of the very best eastern turkey hunting areas in the state. By the way, Pushmataha County is one of the four counties in Oklahoma that has a black bear season and the black bear here are abundant, as are elk. Did I mention elk? The WMA is home to a fabulous elk herd. In fact, the owners of this 40 acre paradise have in the past years watched a mama elk cow raise her baby on this place. It is nothing for him to look out of the cabin and watch the mama with her baby frolicking around the area. How wonderful is this?. Who needs Colorado??.. There is an elk season too.

Don't let this one get away. This wonderland of 40 riverfront acres is price to sell at for your personal showing of this amazing river property. You'll be glad you did.