2900 sf Home on Newport Lake Branch
2 Virginia Road : Newport, AR 72112
Jackson County, Arkansas
Expired Listing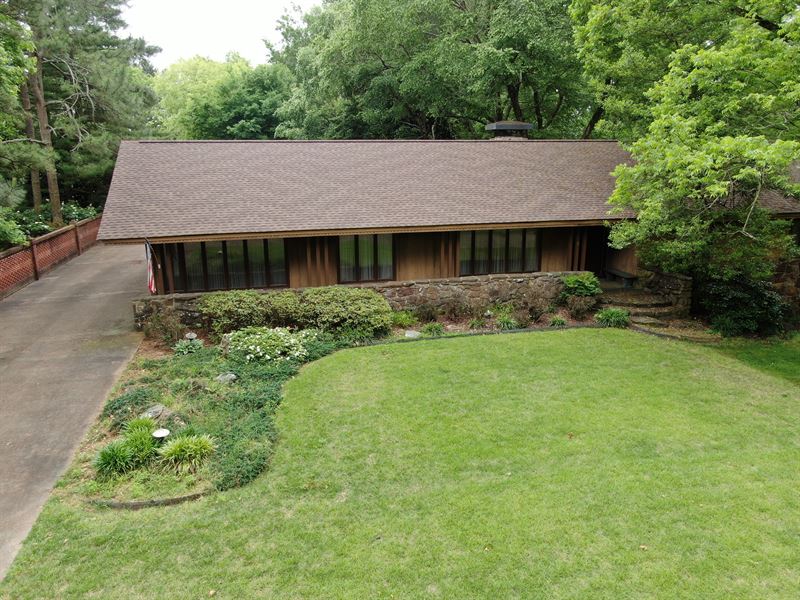 Land Description
Beautiful Stone and Frame Home sitting on the banks of a branch of Newport Lake.

One of the best locations in Newport, Arkansas, only minutes from the Newport Country Club and Newport High School. This home is in a quiet, well established neighborhood with very nice, custom built homes.

There is impressive landscaping in the sunny, front yard and a very shady, private back yard. There is a spacious finished back porch enclosed with large glass panes overlooking the back yard and a branch of Newport Lake.

This home has a 770 sq ft carport with 154 sq ft of enclosed storage in the rear. It also has a 306 sq ft basement.

This home has a closed pier foundation above the basement area with a wood subfloor and a concrete slab for the remainder of the home. It has a gable roof covered with fiberglass shingles. The interior has a central heating and air conditioning system, plus, a custom built rock gas fireplace.

If you are looking for a great property to call home in Newport, Arkansas, contact Company, Inc.