Livable Lot, $189/Month
Altura Ave : Columbus, NM 88029
Luna County, New Mexico
Expired Listing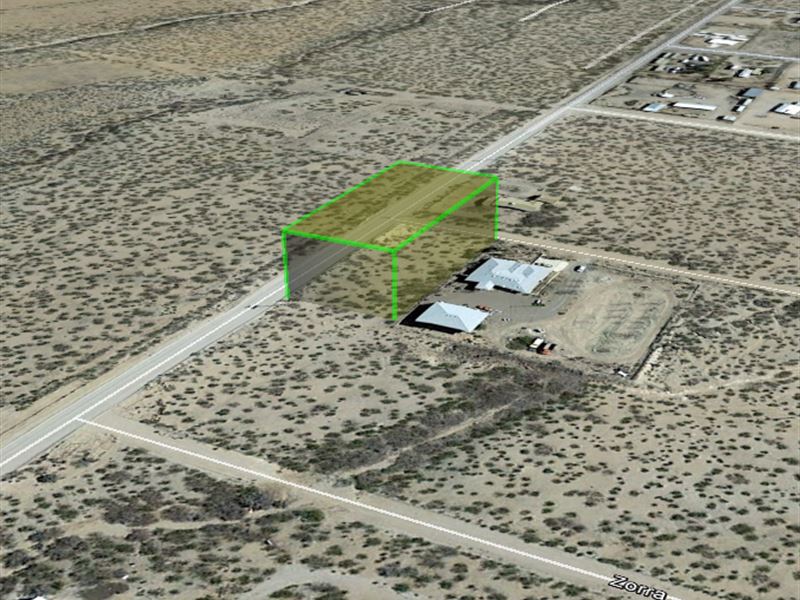 Land Description
Build your dream home on this peaceful community in the city of Columbus, New Mexico. This property is perfect for those who wanted to live in an area with hospitable neighborhood and access to the nearest towns and cities nearby. The sprawling city of Deming is only 31.9 miles away.

You can walk, hike, bike, and so much else, year-round in Luna County, New Mexico. Deming is located in Luna County, NM, on the southwest border of the United States. Luna County is high desert all the way. To the southeast of Deming, you can encounter the large and small of the Florida Mountain Range, and on the way to the village of Columbus, you can spot the Tres Hermanas (Three Sisters) Mountains. Columbus is located about half an hour south of Deming, along the international border with Mexico.

What are you waiting for? This property is perfect for you. Call us now to learn more of this offer.

Better Land Co Listing Attributes:

Cash Price: Finance Terms: down, for 72 months

County, State: Luna County, New Mexico

Acres: 0.56 Acres

GPS Center: 31.8428, -107.6567

Gps Coordinates (4 Corners):

31.842631, -107.65705

31.842931, -107.657047

31.842934, -107.656339

31.842631, -107.656344

Parcel Number: 274

Information and photos are deemed reliable, but not guaranteed. No representations as to fitness for a particular purpose have been made. No verbal claims or promises have been made to Buyer. Buyer is not relying on Seller as to the condition of the property. Buyer acknowledges that the Property is acceptable to them in its presently existing condition. Buyer to rely on it's own due diligence. All sales are final.