Duck & Deer Hunting By Cache River
Augusta, AR 72006
Woodruff County, Arkansas
Expired Listing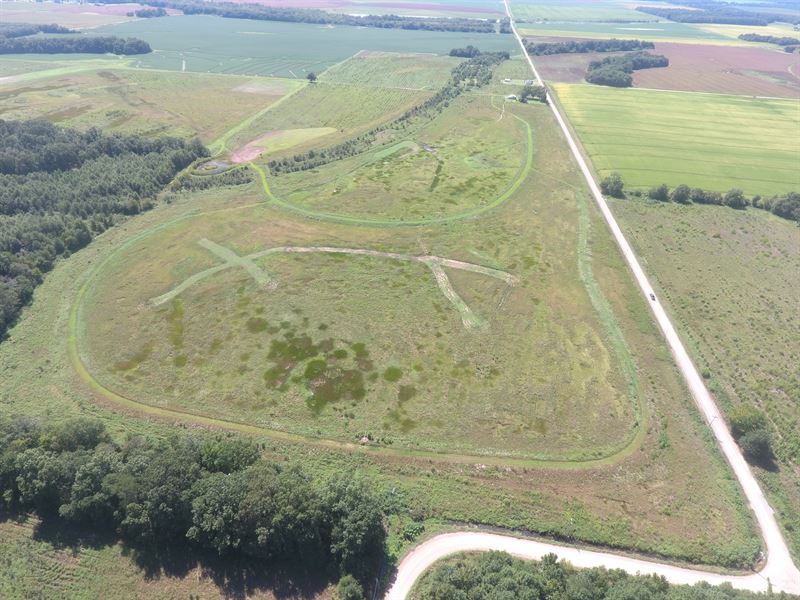 Land Description
This land has been developed primarily for duck hunting and deer hunting. It is just west of the Cache River and the Cache River National Wildlife Refuge. In addition, it is just southwest of a public Arkansas Game & Fish launching ramp into the Cache River.

HUNTING Cabin: 1,200 sq ft (30' x 40') all steel structure. The heated & cooled area includes one bedroom, one full bathroom, a large kitchen/dining/den area and a big laundry room.

The cabin also has a large attached screened porch and an attached garage with a lighted storage area. The cabin is in great condition. It was constructed on one acre that was not enrolled/included in any government programs.

The owner installed a 30 amp hookup near the cabin for an Rv.

Crp: There are 20 acres that were enrolled into Crp. In 2007, a variety of Oak Trees were planted on this acreage. The owner re-enrolled the CRP Contract in 2017. He receives each year from this program. There are 10 years remaining in this contract.

WRP: In 2013, there were 132 acres enrolled into Wrp. The focus of this development was to enhance the duck hunting and deer hunting. A total of 29,600 trees were planted on 97 acres. These included 5,900 Cherrybark Oak trees, 5,900 Nuttall Oaks, 5,900 Willow Oaks, 5,900 Water Oaks, 1,500 Swamp Chestnut Oaks, (White Oaks), 1,500 Pecan Trees, 900 Persimmon Trees, 900 Sugarberry Trees, 600 Green Ash Trees and 600 Bald Cypress Trees.

This property also includes 3 tracts of Wetland Wildlife Habitat Management. There are 5 acres in Tract 1, 17 acres in Tract 2 and 13 acres in Tract 3.

In addition, there is a pond near the east/central section of this land, just north of the 2007 CRP Trees.

A complete copy of the recorded Warranty Easement Deed in perpetuity, (Wetlands Reserve Program Easement No. 66-7103-12-019Lf) is available upon request.

IRRIGATION: There is a 40 hp electric irrigation well off the east side of the cabin, (not included in the WRP Easement Area) that is used to flood Tract 2 and/or Tract 3, (17 acres and 13 acres). The owner states he uses 150 feet of polypipe to flood one or both of these two tracts.

There are two water control structures in the levee that separates these two tracts and one water control structure in the levee on the east side of Tract 3, (the 13 acre tract) used to drain the field.

SUMMARY: The layout of this land and its proximity to the Cache River and the Cache River National Wildlife Refuge is outstanding. It includes excellent habitat for duck, dove, squirrel and deer hunting. This property includes a very nice hunting cabin which makes it convenient to step out of the door and into the hunting areas. The owner and the Nrcs have done a great job developing/enhancing this hunting land.