$499 Down Then $79 /Mo
Grants, NM 87357
Cibola County, New Mexico
Expired Listing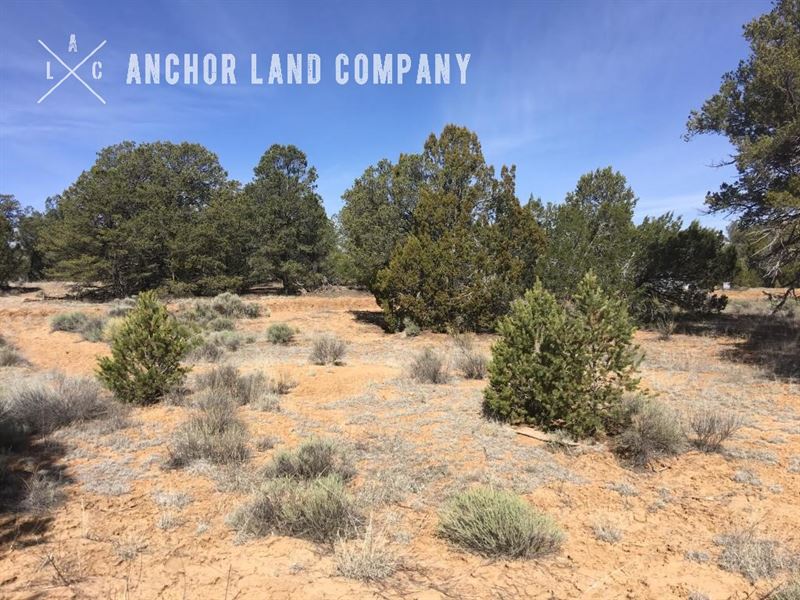 Land Description
2.60 Acres of land for sale in Cibola County New Mexico. What a great property to enjoy for the weekend.

This sparsely populated undiscovered bit of paradise is centrally located to unlimited outdoor activities. Hiking, fishing, hunting and exploring are all within easy reach. Near the world famous Bandera Volcano and Ice Caves, El Morro National Monument, Wild Spirit Wolf Sanctuary, El Malpais National Monument and numerous Pueblo ruins. Sit back, relax and enjoy the tranquility and views from your beautiful property.

According to the PMR website: "Units 3 & 4 of Pine Meadow Ranches were set up about 35 years ago as a place for people to go camping. Some of the land is at 7,500 feet in altitude with some higher and some lower. There are over 1,100 lots in all four units of Pine Meadow Ranches. Some of the lots have grassland, while others have Pinon Pine, Cedar & Ponderosa Pine growing. Some property owners have built houses and live on their land full time. Property owners must be aware that the one lane dirt or rock roads may be impassable when the heavy rains or snow come. At this time there are approximately 30 families living here full time."

Purchase Options: Full Cash Purchase, or

Proud to offer flexible installment sale terms options:

Option 1: Down then /mo for 84 months, or

Option 2: Down then /mo for 84 months

Property Details

NEAREST City: Grants

STATE: New Mexico

COUNTY: Cibola

Zip: 87357

Size: 2.60 Acres

Apn: 174

Legal Description: Subd: Pine Meadows Ranch Lot: 360 Unit: 4, 2.602 AC 0 0

Estimated Coordinates: 34.993500, -108.295845 / 34.993124, -108.295802

34.993512, -108.293514 / 34.993105, -108.293466

Map: Directions: From Grants, South on Sr53 approx. 49 miles; turn Left 3.5 miles on BIA 125 toward Mountain View, turn Left at BIA 122 approx. 4.2 miles to Pine Meadows Ranch subdivision.

TAXES: No back taxes, approximately per year total

HOA: Pine Meadows Ranch Poa, per year yearly

ACCESS: Commanche - Dirt road maintained by Poa

Sewer: Would be septic or alternative.

WATER: Would be by well or alternative source. The local Navajo tribe sells and delivers water.

UTILITIES: Power near property

Flood Zone: Na

Buyer is responsible for conducting due diligence. All the information we have on this property is above, if you have any questions regarding particular state or county restrictions please address it to the appropriate Cibola office.

If purchasing with installment sale terms, the installment land contract stipulates that the property may not be used as primary residence until balance is paid in full, if you would like to see a copy of a contract, please send us an email.