Proven Great Arkansas Duck Hunting
Goatneck Road : Bradford, AR 72020
Independence County, Arkansas
Expired Listing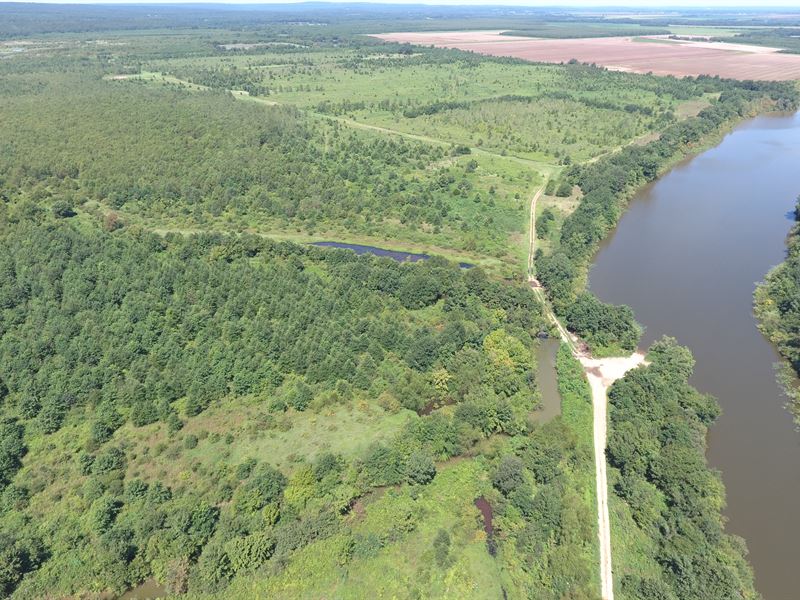 Land Description
This is one of the few places in Arkansas that had lots of mallard ducks this past duck season. The owners said they had several great duck hunts during all three seasons over the past two years. This property has established duck hunting, deer hunting and turkey hunting. You have an opportunity to purchase a hunter's paradise.

There are two tracts with this property. Tract One includes approximately 567 acres of Wrp. Lake Whitstine is only a few yards east of the east/northeast boundaries. There is a large body of water on the eastern boundaries of Tract One that was a gravel pit several years ago. A horseshoe shaped section of hardwood trees is on the western boundaries of this old gravel pit. The old gravel pit is full of water throughout the year. This large timbered section reportedly has great duck hunting.

Another part of this land that has lots of mallards is a triangle shaped section of hardwood timber on the southwest boundaries of Tract One. There is a tadpole shaped body of water in this section along with a couple of duck holes in the timber. The owners told us the trees in this section are producing acorns and the ducks love it.

The White River is only around 3.50 miles southeast of Tract One. The White River is about 5 miles north, 3.70 miles east and 10 miles south of this tract. The Black River runs into the White River about 7.70 miles Northeast of this land.

This property is about half way between two very prominent duck hunting clubs, Otter Lake Hunting Club to the North and White Oaks Hunting Club to the South. Over the past few years, this property has had as good, or better duck hunts as any club in the area.

Included in this sale is Tract Two which includes around 16 acres. The owners are moving a very nice 1 1/2 story mobile home with a built-in screened porch, (see photos) to the pasture area of Tract Two. This tract has two well maintained county roads. Goatneck Road runs along the entire northern boundaries and Overlook Drive runs in a westerly direction from the north central boundaries toward the southwest corner.

Tract Two is only 3/4 miles from Tract One the way the crow flys, but, along Goatneck Road, it is around 1.86 miles.

If you enjoy deer hunting and turkey hunting, there are an abundance of both on this land. There are some huge bucks on this farm. The owners say the turkeys frequently roost in the timber on the hillside of Tract Two, right behind the strip of pasture where the mobile home will be.