Ducks, Deer & Turkey On White River
Possum Grape, AR 72020
Jackson County, Arkansas
Expired Listing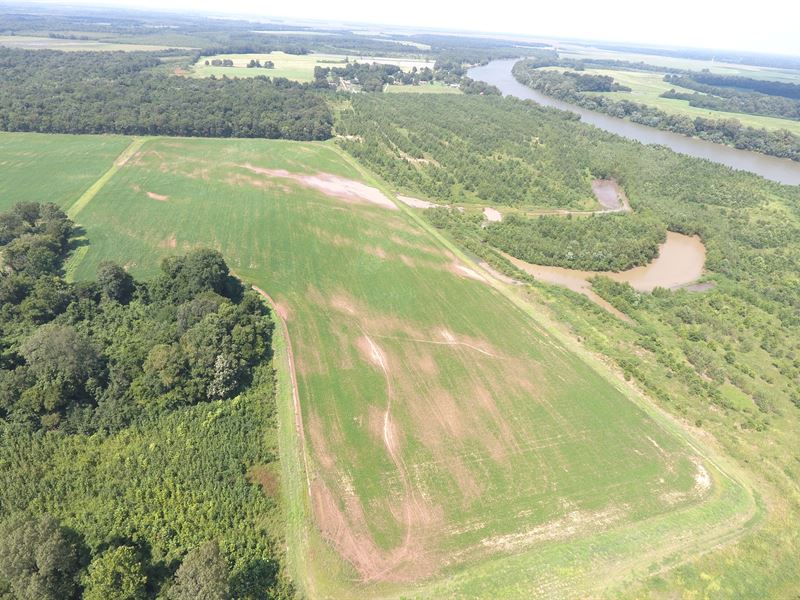 Land Description
Excellent Duck Hunting, Deer Hunting & Turkey Hunting habitat with approximately 3/4 miles of frontage along the western banks of the White River.

365 Total Acres with 112 acres of irrigated rice and/or soybeans, 161 acres in established Wrp, 24 acres in 2 tracts of Wetland Wildlife Habitat Management and 68 acres in an old river bed slough with mature hardwood timber.

A variety of 12 different species of hardwood trees, (48,800 in total) were planted in WRP in 2006. This acreage now offers Great Hunting with plenty of cover and food for the wildlife.

According to Nrcs, the first year this acreage was established into Wrp, the White River had a big flood and it washed out the western levee on the north Wetland Wildlife Habitat Management development. Nrcs did not return to reconstruct this levee. Nrcs reported the Wetland Wildlife Habitat Management development to the south is still in tact and can be managed, (food plots planted, flooded and water drained to dry up for planting food plots the next hunting season).

NRCS advised when the White River floods, the first place flooded is across the northern Wildlife Habitat development. They advised to put up field levees across this development each year because if the White River has a major flood, it will wash out the levee.

The current farmer said there are 112 tillable acres and every acre can be flooded. The farmer advised this acreage has been divided into three fields. He can flood all three fields or whichever field you choose. The farmer said you could run underground pipe to flood the Wetland Wildlife Habitat Management areas or you could use poly pipe to flood these areas.

The owners do not hunt. The farmer deer hunts but does not duck hunt. This farm has not been leased for any type of hunting. The farmer said he has never flooded this farm for duck hunting.

The farmer personally owns a lot of land in this area, (he owns land that borders the south/southwest boundaries of this farm. The farmer deer hunts on this farm instead of his own land. The stand in the photos is where he deer hunts. He said this farm holds a lot of big bucks.

The farmer said when this land naturally floods, ducks like it. He also said that the ducks are all over Bright Lake which is on the south side of a block of woods that joins the south/southeast boundaries of this farm. A resident that lives just north of this farm said that when this farm floods, the ducks love it.

There are several large ownerships that are a few miles north, south and southeast of this land that have proven, outstanding duck hunting. This property is in the heart of the duck flyway.

This land is only 500 yards from the Agfc Old Grand Glaise Public White River Access Boat Ramp.

This farm will produce annual income from irrigated farm land and offers guaranteed flooded duck hunting every year from the irrigation well.

Access to this property is through locked gates on a permanent gravel road easement.

This is a unique property with excellent duck, deer and turkey habitat. If you want a good hunting property with minimal hunting pressure around it, you now have an opportunity to own it.