Beautiful Lot In Friendly Community
Chattahoochee, FL 32324
Gadsden County, Florida
Expired Listing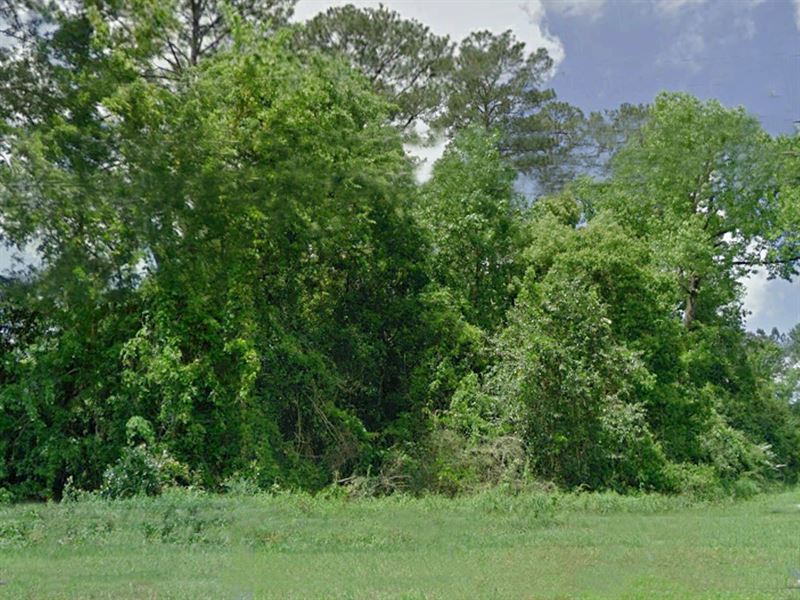 Land Description
This charming 9,583 sq. ft. parcel is a near quarter acre of rich Florida land. Located on the southern edge of Chattahoochee, a family friendly community just 42 miles from Tallahassee. This rural property has a bounty of mature, shade giving trees, a paved road leading in and power available. Just 3 miles from the beautiful Lake Seminole. Owner financing available. Property Number 11120

Road Access: Paved Road

Slope Description: Mostly Flat

Legal Description: OR 162 P 360 OR 261 P 420 Lot 2 Block 5 Less 5 feet off North End, Shepards Addition. Also: Begin at SWC of Lot 2, Block 5, WL Shepard Subdivision to the Town of River Jct, Run Westerly 8 ft more or less to C Center of an un-named alley, run Northerly 95 feet, Easterly 8 feet to NWC of Lot 2 Block 5, Southerly 95 feet along West Boundary of Lot 2, Block 5 to Pob. Less part to DOT for Road 269 Widening, in Gadsden County, Florida.

Dimensions: 103.69' x 96.19

Zoning: Residential

Zoning Code: R-1 Manufactured Homes

Zoning Definition: R-1Mh (Manufactured Homes): The purpose of the R-1Mh Single-Family/Mobile Home District is to provide for the continued development of a mixed pattern of conventional residences and mobile homes, situated on individual lots, in established areas. Permitted uses include single-family detached dwellings on individual lots and single-family mobile homes on individual lots where they are securely anchored as required by the County Building Code. Minimum lot area of 20,000 square feet, minimum lot width of 100 feet, and minimum lot depth of 150 feet. All buildings, including accessory buildings, shall not cover more than thirty-five percent of the total lot area. Thirty-five feet maximum building height.