5.09 Acres in Costilla County, CO
Juarez Rd : Fort Garland, CO 81133
Costilla County, Colorado
Expired Listing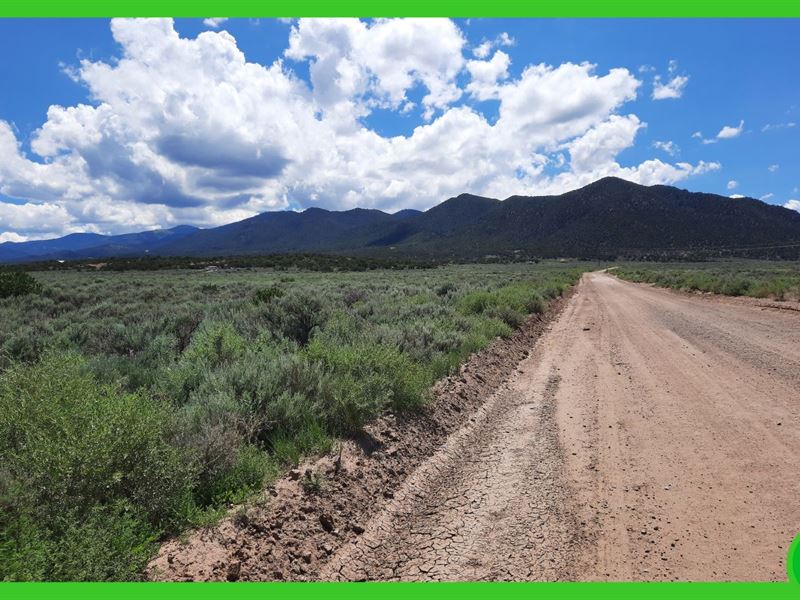 Land Description
Do you like to spend time in nature? Fresh mountain air and long walks? You can have it all, right here, in Costilla County. You will never get bored of these incredible mountain views. Thousands of acres of public land for you to explore.

Hunting and fishing are really popular in this area too.

You can park your RV here for up to 14 days every three months (and longer stays are allowed with a permit.)

Well-maintained roads for pretty easy access year around.

HOA: Sangre De Cristo Ranches Hoa

Hoa fees: annually

Priced to sell, so it won't last long. Don't wait too long and make this property your own.

GPS Coordinates

Paste this into your map app: 37.332926, -105.379032

Owner financing is available. No credit check. Price: down and per month for 60 months. OR - you can buy with an All cash discount of There is no prepayment penalty. You can pay extra or pay it off at any time. The more you put down the lower your interest rate. We accept credit cards.

All Property Details

County: Costilla County, Co

Street: There isn't an assigned address yet on Juarez Rd, Fort Garland, CO 81133

Parcel number: 702-12-980

Size: 5.09 acres

Legal description: S.D.C.R. Unit D BLK 73 Lot 859 Cont. 5.095 Ac

Terrain: Gentle slope

Access: Dirt road

Property zoning: Rural Residential

RV's: RVs are allowed for not more than 14 days every 3 months. (May apply for long-term camping permit which allows up to 180 Days per RV, Person, or Parcel in any 12 month period)

Mobile homes: Mobile homes are allowed.

Camping: Camping is allowed for not more than 14 days every 3 months.

HOA: Sangre De Cristo Ranches

HOA fees: annually

Electric: Power is available in the area - San Luis Valley Rural Electric Coop.

Water: Would need to install a well - Heersink Drilling and Pumps

Sewer: Would need to install a septic - Weaver's Level Best

Utilities disclaimer: We do not make recommendations on any vendors. The utilities installer contacts listed are purely for your information. There may be other options available in the area. Please use this information at your own discretion.

Elevation: 8160-8180 ft

Flood zone: Not in a flood zone area

Setbacks: Front: 25 ft; Sides: 25 ft; Rear: 25 ft

Height: 35 ft

Minimum build size: 600 sqft for 1 story. 800 sqft for 2 stories.

"Refer someone who buys land from us and we will pay a referral fee."

We are a real estate investment company. We buy and sell land throughout the country, so we are unable to meet you at the property. We are not utilizing the services of a realtor, so you are welcome to visit the property at any time. We encourage you to visit the property at your convenience to make sure the property suits your needs.

Disclaimer: We have not been to this property. Everything we know is in this ad. No warranties are stated or implied. Land is being sold as is. Buyer is responsible for doing all due diligence and verifying accessibility, utilities, buildability, and all other information contained herein prior to purchase.

Cheap Land for Sale.

Low Down payment.