Mountainous Pine Tree Terrain
Bly, OR 97622
Lake County, Oregon
Expired Listing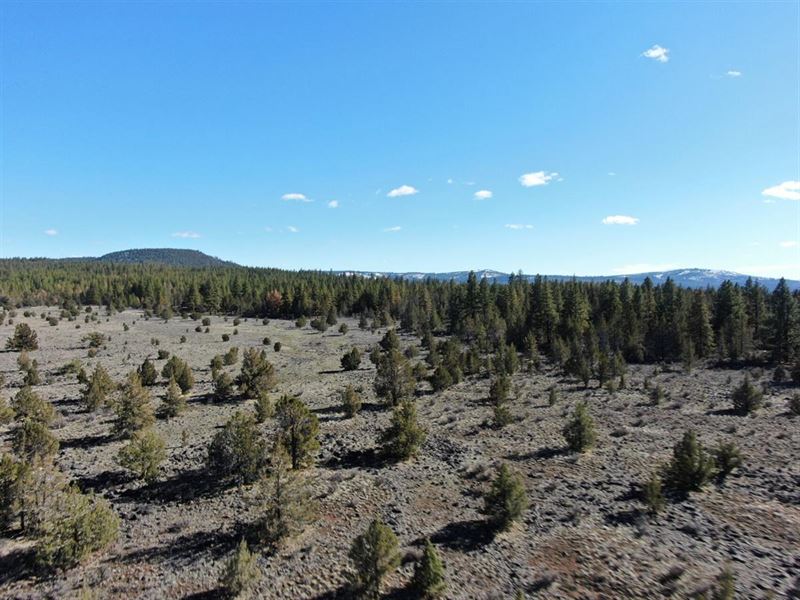 Land Description
2.4 Acre Property in Beautiful Bly, Oregon. Only down with Mountainous Pine Tree Terrain.

Bly, Lake County, Oregon

Ever want to live off grid in Oregon? Well now is your chance; for only you can have the experience of a lifetime. You'll be able to live a quiet, remote life away from all other civilization in this beautiful one of a kind property. Spend your days hiking the mountainous terrain through the Oregon pine trees that stretch for miles, with little to no access to dirt roads. Bly, OR is a short ride away in case you need to stock up on essentials. You'll have access to water through a well and generate power from your choice of wind, generator, or solar. You can't build a house or have a mobile home on the property; however, you are permitted to camp and use an RV. Please see below for more detailed information.

Check out the aerial pictures of the property, and some photos of the property to get a feel for how you can start spending your weekends.

Want to see more pictures and videos? Contact me.

When you need to stock up on essentials, Bly is only nineteen minutes away. The rest of the time you can be alone off grid with the wildlife, star filled night sky, and panoramic views. Unwind from a busy work week in silence and pure relaxation.

Bly - 19 min (11.7 miles)

Klamath Falls - 1 hr 22 min (65.2 miles)

Medford - 2 hr 48 min (144 miles)

Eugene - 4 hr 0 min (211 miles)

Pricing:

Discount Cash Price: or alternatively…

Owner Financing Price: Only a down payment required. in equity and non-refundable document fee. Payment as low as per month.

We are a small family business. Because our owner, Dave Denniston, enjoys making land ownership available to families like yours who want to create memories for years to come we are flexible and can make this property fit any budget. We offer owner financing with a land contract. We will transfer with a warranty deed and always guarantee a clean title.

Property Details

Subdivision: SECTION 7 Township

City: Bly

State: Or

County: Lake

Zip Code: 97622

Size: 2.40 ac

Apn: 10211

Legal Description: SECTION 7 Township 37S Range 16E Quarter Prcl 1000 Maptax Lot: 37S16e0701000

Coordinates:

Nw Corner: 42.377286, -120.879575

Ne Corner: 42.377337, -120.878995

Sw Corner: 42.375463, -120.879585

Se Corner: 42.375511, -120.879011

Annual Taxes: Taxes are and F-1 Forest Use Zone. The property is zoned F-1 Forest Use Zone, and it is not buildable. The F-1 zone restricts development of all lots in that zone. We do not have a recreational land zone. But the assessors have a tax classification of recreational land as the highest and best use, and that is was it is taxed as. Recreational use is limited to not more than 7 days in a 30 day period. Since the lot is not buildable, no structures requiring building permits will be allowed including a cabin or dwelling. No septic or electrical permits etc. Mobile homes and RV living are prohibited; however, camping no more than 7 days a month is permitted.

HOA/POA: None

Access: No Access

Sewer: Septic can be installed

Water: Would be well

Utilities: Solar, generator, wind

Contact today.