1.9 Ac with Trees & Power
Widgeon Dr : Bonanza, OR 97623
Klamath County, Oregon
Expired Listing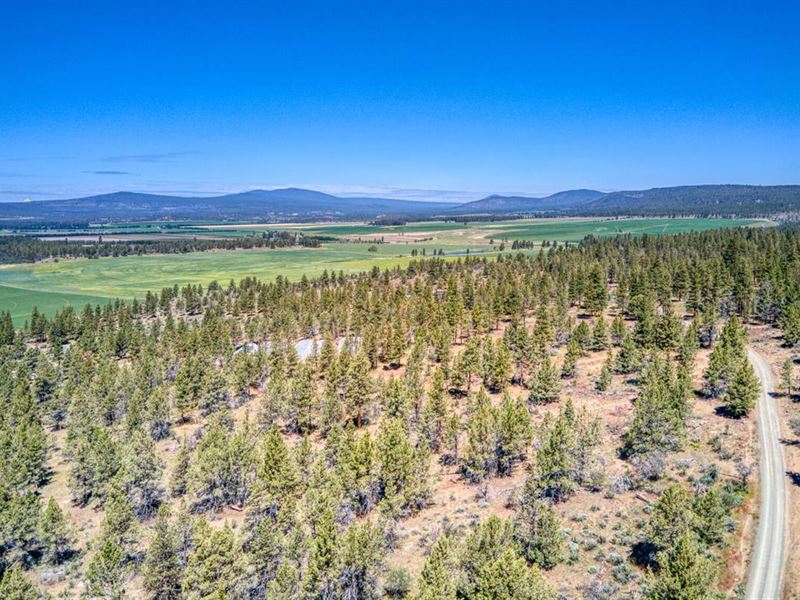 Land Description
1.9 Acres in Bonanza, Oregon with Trees & Power for Only Klamath County, Oregon

Come check out this beautiful 1.9 acre property for sale in Bonanza, Oregon. Bonanza is located in Klamath County, which is only a twelve minute drive towards downtown. The city of Klamath Falls, which is also located in Klamath County is only a forty minute drive in case you're in need of any essentials. There is power located right near the property on the corner of Bluebill Lane and Widgeon Drive. The property is located on terrain with a gentle slope to it, which, has dirt road access. The roads around the property appear to be well maintained. Take advantage of this once in a lifetime offer and settle down on this spacious piece of land. Here you'll be permitted to build your own house, have mobile home access, camp, and even be permitted to use an RV for recreational/living purposes. However, when camping and using an RV for recreational purposes, it's only permitted 21 days for 6 months period - 42 days total in a year. RV living is not permitted without a building permit. For as little as and down turn Bonanza, OR into your dream home today.

Check out pictures and video below of the property to get a feel for how you can start spending your weekends.

When you need to stock up on essentials, Bonanza is only a twelve minute commute. The rest of the time you can be alone off grid with the wildlife, star filled night sky, and panoramic views. Unwind from a busy work week in silence and pure relaxation.

Bonanza - 12 min (7.6 miles)

Klamath Falls - 40 min (28.3 miles)

Medford - 2 hr 2 min (107 miles)

Eugene - 3 hr 32 min (193 miles)

Pricing:

Discount Cash Price: or alternatively…

Owner Financing Price: Only a down payment required. in equity and non-refundable document fee. Payment as low as per month.

We are a small family business. Because our owner, Dave Denniston, enjoys making land ownership available to families like yours who want to create memories for years to come we are flexible and can make this property fit any budget. We offer owner financing with a land contract. We will transfer with a warranty deed and always guarantee a clean title.

Property Details

Subdivision: KLAMATH Falls Forest Estates

Street Address: Widgeon Dr.

City: Bonanza

State: OR

County: Klamath

Zip Code: 97623

Size: 1.90 Ac

Apn: R464349

Legal Description: KLAMATH Falls Forest Estates HWY 66 Plat 2 Block 38 Lot 11

Coordinates: Nw Corner: 42.289489, -121.425943, Ne Corner: 42.290088, -121.424591 (Road), Sw Corner: 42.289064, -121.425614, Se Corner: 42.289659, -121.424209 (Road)

Annual Taxes: Taxes are or Rural Residential. Permitted to build a house with a minimum of 300 square foot property. Setbacks: Front Yard 15 ft, Rear Yard 5 ft. Mobile homes, camping, and RVs are permitted. For camping and RV recreational use you have 21 days for 6 months period - 42 days total in a year. RV Living is permitted only with a building permit. Manufactured homes are allowed in all residential zones; the home shall be a double wide or larger multi-section unit Shipping containers may be permitted as an accessory structure in any zone provided: In residential zones, shipping containers shall be sided with the same materials and painted to match the primary structure. As an alternate path for approval, an applicant may request discretionary review by the Director as part of the residential review for siding and paint that is complementary to the primary structure and surrounding neighborhood buildings.

HOA/POA: None

Access: Dirt road

Sewer: Septic can be installed

Water: Would be well

Utilities: Power on the corner of Bluebill Lane/Widgeon Drive

Contact today.