2.75 Acres in Benton County, MO
Toryama Cir : Edwards, MO 65326
Benton County, Missouri
Expired Listing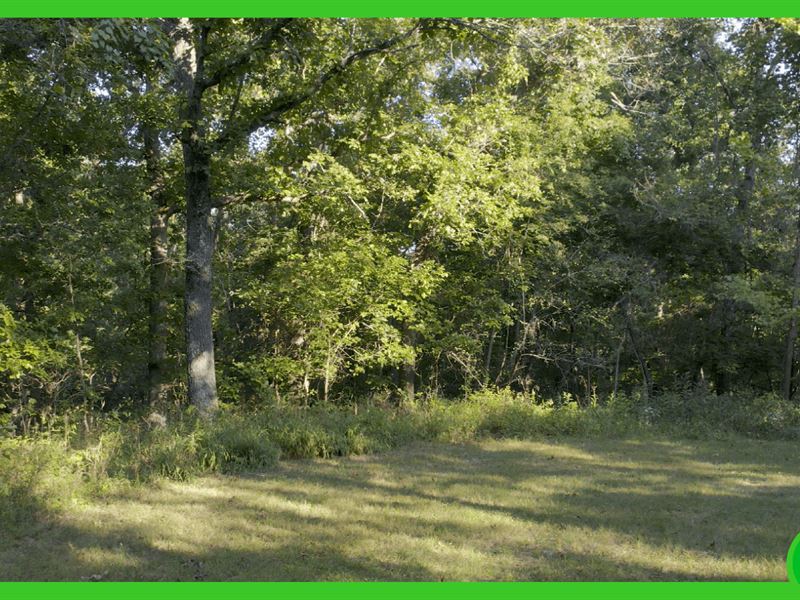 Land Description
Do you wish to enjoy the relaxing nature of Forbes Lake of the Ozarks? Add to that the amazing wildlife, well-maintained roads, and great community and you've got yourself an amazing package. All this can be yours if you decide to be a landowner in this very place.

This 2.75 acres property is located near Edwards, in the heart of Missouri. Over five miles of shorelines on Lake of the Ozarks. Three interior lakes that average 20 acres each. Trees of various sizes and shapes are found on this heaven on earth. Breath fresh air and enjoy relaxing walks.

RV park is available for use.

Lots of other subdivision amenities include Fishing lakes, boat ramps, walking, and horseback riding trails, tennis courts, basketball courts, clubhouses, etc.

Move fast, because this deal won't last long.

Owner financing is available. No credit check. Price: down and per month for 60 months. OR - you can buy with an All cash discount of There is no prepayment penalty. You can pay extra or pay it off at any time. The more you put down the lower your interest rate. We accept credit cards.

All Property Details

County: Benton County

Street: There isn't an assigned address yet on Toryama Cir, Edwards, MO 65326

Legal Description: LOT 3807 Unit M 2 Forbes Lake OF The Ozarks Park

Size: 2.7542 Acres

Terrain: Slightly sloped

Access: Dirt road

Property zoning: No zoning

Is the property buildable: Yes

RV's: On site RV park

Mobile homes: Mobile homes are not allowed

Camping: Camping is not allowed

HOA: Forbes Lake of the Ozarks Park

Hoa a month

Covenants: Forbes Lake of the Ozarks Park

Electric: Available but not connected - Southwest Electric Cooperative

Water: Would need to install a well - Eddie Barnes Well Drilling

Sewer: Would need to install septic system - Sedalia Septic & (2020)

Elevation: 800 ft

Flood zone: Not in a flood zone area

Minimum build size/square footage for a home: Minimum 1000 square feet

Setbacks: Front: 30 ft, Sides: 30 ft, Rear: 30 ft

Center GPS Coordinates: 38.232611, -93.230639

North Corner Coordinates: 38.233417, -93.230389

South Corner Coordinates: 38.231806, -93.231028

East Corner Coordinates: 38.232722, -93.229611

"Refer someone who buys land from us and we will pay a referral fee."

We are a real estate investment company. We buy and sell land throughout the country, so we are unable to meet you at the property. We are not utilizing the services of a realtor, so you are welcome to visit the property at any time. We encourage you to visit the property at your convenience to make sure the property suits your needs.

Disclaimer: We have not been to this property. Everything we know is in this ad. No warranties are stated or implied. Land is being sold as is. Buyer is responsible for doing all due diligence and verifying accessibility, utilities, buildability, and all other information contained herein prior to purchase.

Cheap Land for Sale.

Low Down payment.