Minutes From Lake Oologah
6092 S Indian Hills Rd : Talala, OK 74080
Rogers County, Oklahoma
Expired Listing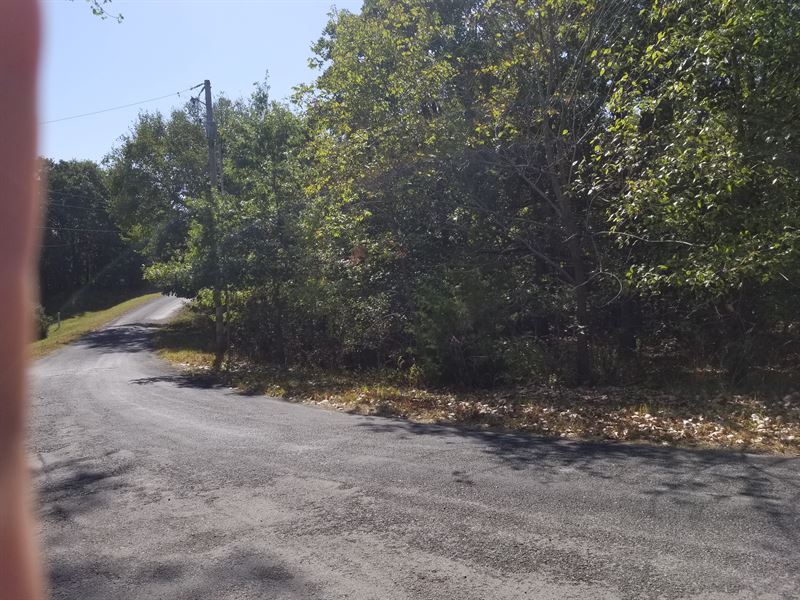 Land Description
0.50Ac Lot Minutes From Lake Oologah & Selling 52% Below Value.

Buy Today For as Little as cash or monthly payment.

Why Buy?

1. Begin enjoying the peacefulness of the country life in your newly built home.

2. This is a topnotch spot to build a place where you could entertain your family & friends.

3. Multiple Purchase Options Available. Buy this lot today with down and 60 monthly payments or use cash.

4. Builder Alert - Houses in neighborhood are selling for indicating that lots like this should sell for (20%).

Community Details:

Oologah Lake provides a great getaway for fishing, boating, picnicking, camping or just drifting over the sky-blue waters. Plenty of wide stretches of water, perfect for catching the wind, make it one of the most popular lakes in the area for sailing and catching catfish. The forested hills around the lake provide excellent hunting opportunities.

The Oologah Public Hunting Area comprises almost 13,000 acres of easily accessible land managed by the Oklahoma Department of Wildlife Conservation. It provides excellent hunting for quail, squirrel, rabbit, deer and waterfowl. Eleven public use areas scattered around the lake offer a variety of facilities making it easy to find something that's just right for you.

Recreation opportunities include a swimming beach, mountain biking, marina, RV and tent camping, picnic tables and a playground. On the east side of the lake, the Will Rogers Country Centennial Trail winds around the shore from the Spillway to Blue Creek Park, totaling 18 miles. This journey can be enjoyed by hiking or horseback riding. Horse rental is not available, so bring your own horse and enjoy the trails.

If lake living is a lifestyle you desire, this land is perfect for you. No matter the season, Spring, Summer, Fall or Winter fond memories are waiting to be created on lake Oologah. With this property sitting about 1/2 mile to SunnySide boat ramp off the lake and less than 6 miles from highly rated Elementary, Oologah-Talala Middle and High Schools, you can effortlessly enjoy some daily fun, while taking care of everyday necessities. Plus Tulsa is only 43 minutes away. And you can reach Oklahoma City and Fayetteville, AR in less than 2.5 hours too. This property won't be around for long, so connect with us now while it's still available.

Call now and grab this amazing deal.

Data from website contains the following:

Economy

The unemployment rate in Talala is 3.7% (U.S. avg. is 6.0%). Recent job growth is Positive. Talala jobs have increased by 2.6%.

Cost Of Living

Compared to the rest of the country, Talala's cost of living is 9.2% lower than the U.S. average.

Population

Talala's population is 270 people. Since 2020, it has had a population growth of 16.0%.

Transportation

Average Commute time is 26.9 minutes. The National Average is 26.4 minutes.

Real Estate

The median home cost in Talala is Real Estate: Home appreciation the last 10 years has been 7.4%. Home Appreciation is up 19.5% in the last 12 months.

Schools

Talala public schools spend per student. The average school expenditure in the U.S. is There are about 16 students per teacher in Talala.

Usage Details:

- Single Family Home

- Shed

- Swimming pool

- Home occupation

Property Details:

- Lot Type - Land

- Sale Price -

- State - Oklahoma

- County - Rogers

- Property Usage - Single Family Residential, Shed, Pool

- Property Address - 6092 S Indian Hills Rd, Talala, OK 74080

- Size - 0.51 Acre(s)

- Road Access - paved

- Electricity - At the Street

- Water & Septic - Rural water district, community sewer available

- Market Value - A 1.0ac lot in the area have sold for Center Coordinates: 36.5225, -95.645

- Gps Coordinates (Corners):

36.5222, -95.6452

36.5222, -95.6451

36.5226, -95.6445

36.5227, -95.6445

36.5226, -95.6452

Access Details:

- On paved road.

- Lot Address: 6092 S Indian Hills Rd, Talala, OK 74080

Popular Attractions:

- Oologah Lake, 11 minutes away - The lake is a breathtaking place to take your family and friends. There's a nice playground as well as several campgrounds and more. Plus there is a boat ramp within a mile of the property.

- Big Bull - 12 min (8.8 miles)

- Hawthorn Bluff Campground and Fishing Area, 14 minutes away - This is a good campground for RVs, there's lots of fishing spots and you can swim at the beach.

- Will Rogers Memorial Museum, 25 minutes away - The mini-children's museum in the base, is unexpected but a great space for kids.

- Funtastic Island - 27 min (23.0 miles)

- King Tut - 27 min (25.0 miles)

- Centennial Park, 30 minutes away - The park is a spacious and beautiful gem located in Owasso, which has a frisbee golf course, covered picnic area, ponds and more.

- Tulsa Air and Space Museum & Planetarium - 33 min (31.4 miles)

- Oxley Nature Center - 39 min (33.5 miles)

Purchase Options:

Get More Bang for your Buck with this deal. Buy today using one of the following:

- Cash: .00

- Finance Price: Down: & 60 payments of Questions? We Have Answers.

- Call/Txt Dean.

- We may have other properties at bargain prices available. All you have to do is ask.

- Don't hesitate. Connect with us today while this deal is still Available.

Disclaimer:

Buyer must verify & work with County to verify potential use of the land, obtain proper permits if needed & confirm the availability of any utilities needed/serviced on the lots. Seller makes no warranties or representations about the land, its condition, or potential uses for the parcel.