2+ Acres in The Arizona Desert
Yucca, AZ 86438
Mohave County, Arizona
Expired Listing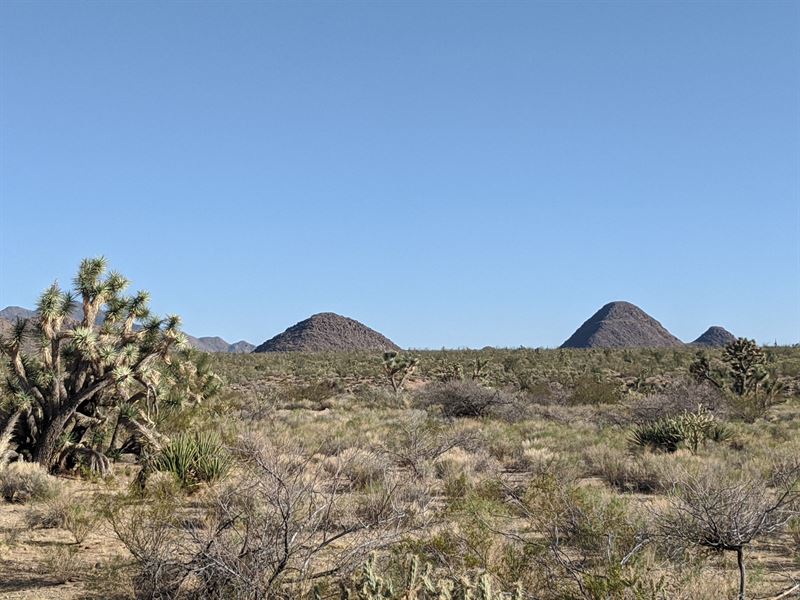 Land Description
Looking for 2+ Acres in the Arizona Desert? I have it…and its Only a Month…Want 4+ Acres…buy the lot next door.

Mohave County, AZ is a hot spot for outdoor fun, and if you love exploring the desert, why not OWN a piece of it and enjoy it anytime. Go hiking, mountain biking, ride ATVs, dirt bikes and horses…you'll never be bored again.

This lot near Yucca Arizona is the perfect lot to buy now and hold until you are ready to build a retirement home, or even a weekend getaway to enjoy with friends and family until you are ready. Located in the isolated desert of Arizona, its a great place to unplug and enjoy the beautiful desert sunsets.

Need more than 2 acres? The lot right next door is also available so buy them both and get 4.2 acres to enjoy.

Check out the pictures other properties in this general area and imagine getting to spend as much Time here as you want enjoying the great outdoors with family and friends.

Want to go see the property? Feel free to go take a look and see it for yourself. Use the google map and 4 corner GPS coordinates below to find it.

This property is easily accessed off of well maintained dirt roads, and is close to Interstate 40. It is filled with perfect desert flora and fauna throughout. Wild rabbits run free here, as well as other types of wildlife, so the nature love in you will be in heaven. There is plenty of flat buildable land, so building your dream home would be easy. You can enjoy the wide open spaces and wilderness view with very few neighbors in sight.

The property is off grid, but that's exactly the way you like it. Right?

Yucca AZ is perfectly located in Mohave County to take advantage of all of the outdoor fun in the area. Lake Havasu is just under an hour drive away from the property and is known for great recreation and fishing. The area is surrounded by national preserves and recreation areas. You can have a new adventure every weekend. Never hear the kids say "I'm Bored" again...And the best part…its close enough to major cities to be a convenient weekend & holiday spot.

Zoning: Rural Residential: No time limit to build, 728 sq ft minimum. Mobile homes ARE allowed.

Camping: No

RVs: 14 days max each occupancy, 30 days total for calendar year. If longer is desired, the RV shall be connected to an approved wastewater disposal system, and obtain a special permit.

Address: Just off of S Alpine Rd, Yucca, AZ 86438, Usa

4 Corner GPS Coordinates:

Nw Gps: 34.773040° N , 114.121577° W

Ne Gps: 34.773040° N , 114.121110° W

Sw Gps: 34.771299° N , 114.121577 W

Se Gps: 34.771299° N , 114.121110° W

Nearby Cities:

YUCCA ( 15 Min / 9.5 Miles )

Kingman ( 37 Mins / 33.4 Miles )

Flagstaff ( 2 Hr , 37 Mins / 179 Miles )

Las Vegas, NV ( 2 Hr , 7 Min / 139 Miles )

Pricing:

Discount Cash Price: plus a one time document fee or alternatively…

Owner Financing Price: down payment for the doc fee ) plus in equity for a total of down. Monthly payment: /Mo.

No prepayment penalties and NO hidden fees. We are flexible and can make this fit any budget if you can meet our minimum downpayment and monthly payment for this property. Eric and I are family men and enjoy making land ownership available to families like ours who want to make memories for years to come. we can owner finance with a land contract. If paying in cash, we can transfer with a warranty deed and guarantee a clean title.

Contact Kristy Today.