Sublime & Reduced 40 AC in Colorado
San Luis, CO 81152
Costilla County, Colorado
Expired Listing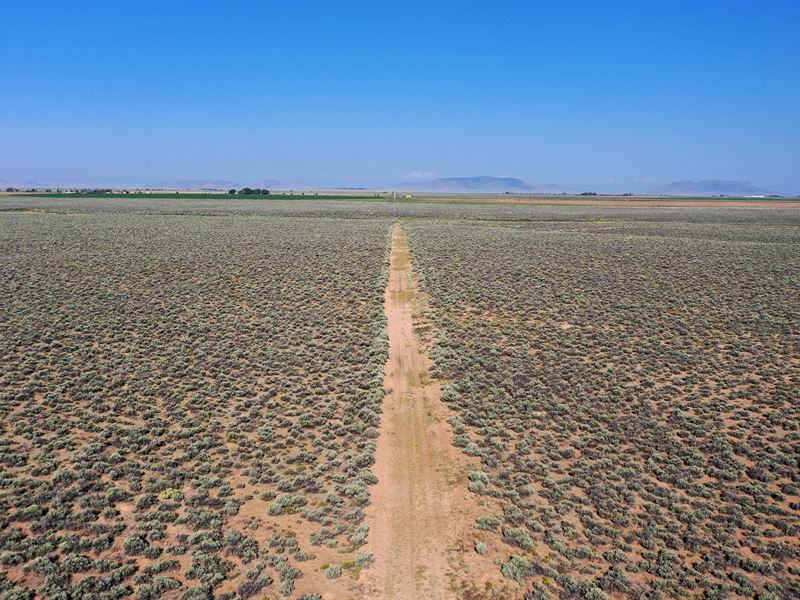 Land Description
Important Notes:

- All of the information we have about this Property is contained here.

- We ask that buyers do their own Due Diligence.

- You can visit any of our properties at any Time. GPS Co-ordinates and Driving Directions Given.

- Please call the Applicable County offices for any Specific Questions about the Property.

Property Description:

Welcome to your 40Ac Land where everything is Game. All you want, and everything you need is good, around here or on here at this under contract 40Ac slice of Heaven property. It even has Elk Hunting nearby if you really want so how can you really go wrong?

This lot is flat and buildable with few restrictions, so all you need is your thinking cap to let those creative ideas flow. This would make an Excellent High-Country Horse lot, Family compound, or off-grid homestead. Access is easy being just a short distance from Highway 159 right on County Road J. Missing the essentials? San Luis, Costilla County's most Populous town of about 1000, is 10 miles north for basic supplies, groceries and gas. Alamosa town, San Luis Valley's central hub, has your Walmart for all your other needs.

Local Sights and Attractions to keep you Busy:

Taos Ski Valley is a short 1 hour drive, there are Quaint Small towns nearby, a 15,000 Elk Herd, Pronghorn, and Mule Deer roam the Area, and you have the Spanish Peaks, the San Luis Hills and even the Sanchez Reservoir State Wildlife Areas around you. The Great Sand Dunes National Park is maximum an hour drive away in case you feel the urge to Sled The Dunes. Not feeling so Adventurous? Then the Rio Grande Scenic Railroad through Colorado's Breathtaking Mountains is your ticket.

This is The Lot you have been looking for. What's keeping you?

Pricing:

Discounted Cash Price: down and a month for 60 months. We can work with your budget but mainly looking at around these numbers but call us to help you get your Real Deal Lot.

Please Note that a One Time Non Refundable Documentation Fee of is on top for either Cash or Terms Sales. Monthly Terms Sales exclude a monthly Property Tax Payable plus a monthly Transaction fee.

Property Information:

County: Costilla

State: Colorado

Parcel Size: 40 Acres

City: San Luis

Zip Code: 81152

Gps Center Coordinates: 37.11540461105009, -105.53681855556302

Gps Coordinates (4 Corners):

37.1131806451299,-105.534612769986

37.1168128490113,-105.534672367129

37.1150087354463,-105.539150047914

37.1131159551804,-105.539118316518

Elevation: 7,729 ft

Access to Property (Dirt or Paved): Dirt (Easement with Direct Access)

Zoning: Estate Residential

Terrain: Flat/Level

Tax Amount: (2020)

Hoa: None

Water: Would need to dig a well

Sewer: Would need to install septic

Power: Not connected but is available in the area.

Allowable Uses:

Suitable For: - Accessory Dwelling, - Accessory Structures 120 sq. ft. or larger, - Accessory Structures smaller than 120 sq. ft, - Duplex, - Mobile Home - Single Family Dwelling Outside of Mobile Home Park, - Single Family Dwelling

Camping Allowed? - Yes, 14 Days every 3 months

RVs Allowed? - Yes, 14 days every 3 months

Mobile Homes? - Yes with Provisions

Tiny Houses/Small Cabins? - Yes, must be greater than 600 Sq. Feet

Disclaimer: Buyer is responsible for verifying all information with the County as to what can and can't be done with the land. Buyer will need to work with the County to obtain the proper permits if needed. Buyer will also need to confirm the availability of any utilities needed or serviced on the property. Seller makes no warranties or representations about the land, its condition, or what can be built on the lot parcel.