Fulfill Your Outdoor Fun Dreams
Apex Rd : Yucca, AZ 86438
Mohave County, Arizona
Expired Listing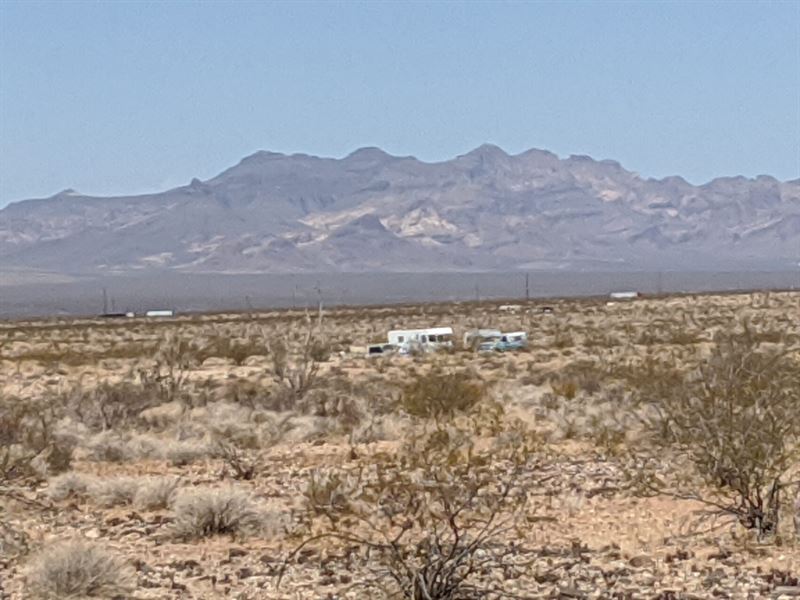 Land Description
Fulfill All Your Outdoor Fun Desires Here in Sunny Yucca, Az - Just Mohave County, Az.

Yucca Arizona is a great spot to escape the city and enjoy the western feel of this beautiful desert property. Bring the horses and trail ride all over, enjoy taking in the views of the mountains by horseback. This 2.35 acre lot is the perfect quick weekend getaway…just over 2 hours away from Las Vegas and only about 31 minutes from Kingman. Mohave County has fun for everyone. Whether you like hiking, biking, kayaking, fishing, exploring, camping, or relaxing…you can find it all here.

You can enjoy the peace and quiet with no sound and light pollution, and you'll have very few neighbors in sight. It's exactly what you've been looking for in a weekend getaway spot. Truly relax and unwind on this off-grid acre. It's also a great spot to turn the kids loose on dirt bikes and watch them make memories that will last them a lifetime. Get them off of the PlayStation, and into the fresh air.

Yucca ( 12 Mins / 5.4 Miles )

Kingman ( 31 Mins / 23.3 Miles )

Flagstaff ( 2 hr , 33 mins / 169 miles )Las Vegas ( 2 hr , 7 mins / 128 miles )

The property is only a 12 minute drive to the nearest small town where you can stock up on any quick supplies, and Kingman is a larger town with anything you'd need.

Pricing:

Discount Cash Price: or alternatively…

Owner Financing Price: doc fee non-refundable as a down payment. Monthly payment: NO prepayment penalties and NO hidden fees.

We are a small family business and can be flexible and can make this fit any budget that can meet our minimums. Our owner Dave Denniston enjoys making land ownership available to families like ours who want to make memories for years to come. We can owner finance with a land contract. We can transfer with a warranty deed and guarantee a clean title.

Property Details:

Subdivision: Golden Valley Ranchos

Street Address: Apex Rd

City: Yucca

State: Az

County: Mohave

Zip Code: 86438

Size: 2.35 ac

Apn: 208-21-305

Legal Description: Golden Valley Ranchos Unit ONE South BLK T Lot 12

Coordinates: Nw Corner: 34.924499, -114.126551 (Road) / NE Corner: 34.924499, -114.125510 / SW Corner: 34.923606, -114.126551 (Road) / SE Corner: 34.923606, -114.125510

Annual Taxes: or Ag/Residential - 178 sq ft minimum to build. Mobile homes are allowed. No camping. Can live in an RV. 14 days max each occupancy, 30 days total for calendar year. If longer is desired, the RV shall be connected to an approved wastewater disposal system, and obtain a special permit. RV shall be connected to an approved wastewater disposal system, and obtain a special permit.

HOA/POA: None

Access: Dirt road

Sewer: Septic can be installed

Water: Would be well or water hauling

Utilities: Solar, generator, or wind

Contact today.