Corner Lot with Power In CO
Fort Garland, CO 81133
Costilla County, Colorado
Expired Listing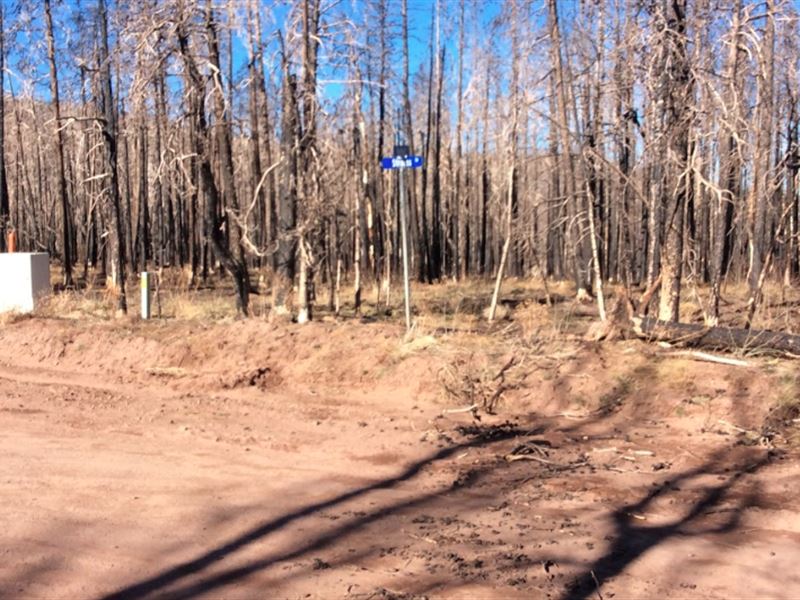 Land Description
Looking For a Corner Lot with Power & Internet in the Colorado Mountains? Look No Further...Its in Forbes Park - Get it on a Fire Sale for Only a Month.

Ft Garland , Costilla County, Colorado

Have you been wanting to spend more time in nature this summer? Have you been dreaming about Colorado mountain land where you can have easy access to great fishing, hunting, hiking, and camping? This is it. This 1.17 acres was affected by the fire in 2018, but you can get it at a fantastic price.

Check out the pictures and video below to see this gorgeous property.

The lot has the power and fiber optic boxes right at the street, so you don't have to go fully off grid to enjoy the peace and quiet of the gorgeous mountains.

Imagine having a cabin with acres and acres of trees at your doorstep. Lakes, streams, and animals await you in Forbes Park. This property was fully burned in the fire, but is a Great deal and will heal and be as beautiful as ever.

This land is available for a tremendous value, and there's nothing quite like having the Sangre de Cristo Mountains essentially in your backyard. Escape the city whenever you want and come camp on your property. If you've ever wanted an off grid cabin or tiny home, this is a great place to do it. No neighbors for miles.

This stunning property will make the perfect getaway in the Colorado countryside. Forbes Park is a covenant protected community, located in the Sangre de Cristo Mountains in Costilla County Colorado. Check out the video below and get a feel for the property.

This property will make you feel like you are in the middle of nowhere, but you aren't too far away from plenty of towns.

Fort Garland, CO - 29 min (17.9 miles)

Pueblo, CO - 1 h 44 min (92.7 miles)

Cañon City, CO - 2 h 31 min (132 miles)

Colorado Springs, CO - 2 h 30 min (138 miles)

Pricing:

Discount Cash Price: or alternatively…

Owner Financing Price: doc fee non-refundable plus in equity, total of as a down payment. Monthly payment: /Mo. NO prepayment penalties and NO hidden fees.

I am flexible and can make this fit any budget. I am a family man and enjoy making land ownership available to families like mine who want to make memories for years to come. I can owner finance with a land contract. If paying in cash, I can transfer with a warranty deed and guarantee a clean title.

Property Details

Subdivision: Forbes Park

Street Address: Corner of Strauss Dr and Korlkoff Ln

City: Ft Garland

State: Colorado

County: Costilla

Zip Code: 81133

Size: 1.17 Acres

Apn: 70118020

Legal Description: F.P. Unit H-1 BLK 103 Lot 1882 Cont. 1.166 Ac

Coordinates: Nw GPS 37.4804, -105.2069 (Corner Road) NE GPS 37.4807, -105.2063 (Road) SW GPS 37.4799, -105.2066 (Road) SE GPS 37.4801, -105.2060

Annual Residential - Single family dwellings, other than mobile homes and manufactured homes, must have finished living space of at least 600 square feet. Mobile Homes ARE allowed. Camping - Must contact the ECC for a permit for stays longer than three days, the Covenants limit any camping to a maximum stay of three weeks (21 days) then you must vacate the park for 24 hours before another camping permit can be issued. RVs - Permit required for more than 2 weeks in any 3 consecutive month period.

HOA/POA: Forbes Park Land Owners Association - or Road

Sewer: Septic can be installed

Water: Would be well or Cistern

Utilities: Power & Fiber Optic on the road, could also use generator or solar

Contact Us Today.