6.48 Acres In Yosemite Lake Park
Long Hollow Dr : Coarsegold, CA 93614
Madera County, California
Expired Listing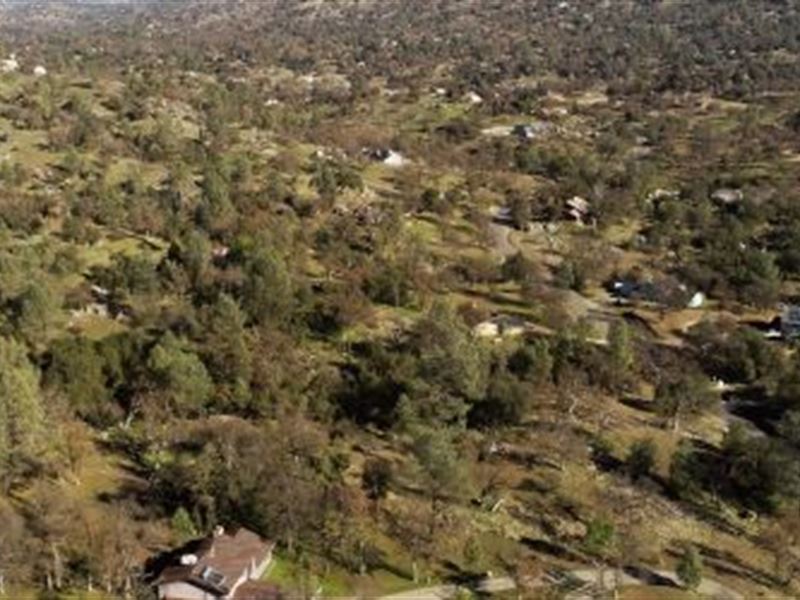 Land Description
Discounted Cash Price Only: your home in Yosemite Lakes Park w/million dollar views of Blackhawk Lake & the Sierras on those 6.48 Acres.

Enjoy all the amenities of YLP including the club house, restaurants, coffee shop, tennis courts, swimming pool, horse trails and stables, fishing lakes and the Golf course with it's own restaurant.

YLP has it's own water company so there's no need to worry about your own private well drying out.

Easy access to Fresno, Madera and Yosemite.

PLEASE Compare this YLP 6.48-Acre parcel with any other for only You will not find anything at that price. We both know that : )

Come and take a look.

Property Details:

Map Reference 1: 8-C3

Property Address: Long Hollow Dr

Property City: Coarsegold

Property State: Ca

Property Zip Code: 93614

Lot: 877

Legal Description 1: Yosemite Lakes Park Lot 877

Subdivision Name: Yosemite Lakes Park 168

Tax Amount: / Current

Land Use: 460

Property Indicator: 80

Acres: 6.48

Land Square Footage: 28226

Zoning & Planning Info:

This parcel is Lot 877 of Yosemite Lakes Park.

It is Zone Ae-5/Mha.

The parcel abuts Long Hollow Drive, a county road.

The zoning allows for agricultural and residential uses.

There should be a community sewer and water system.

Please Contact Public Works Department at for information. Contact PG & E and At&T regarding electrical and phone service. If there is a residence, the occupants can store their RV on site (can not be occupied).

A manufactured home can be installed on the property provided it is a minimum of 20 feet wide and has minimum 12 inch eave projections.

Nearby Attractions

San jose - 2hr 43mins

Fresno- 38mins

Merced-1hr 7mins

Turlock

Modesto - 1hr 56mnins

Valero gas station- 1min

Sierra national forest - 32mins

Yosemite grill restaurant - 5mins

Raymond General store - 22mins

Cash Discounted Price: information we have on this property is disclosed within the content of the listing page.

Any and all other information on this property should be directed toward the city or county of which the property is located in.

Your due diligence should be performed, to ensure the property meets your needs and criteria.

About the Seller:

We are a husband and wife who love to invest in land.

We review thousands of properties for everyone that we buy in order to bring you the Best deal possible.

The pricing we get them at is reflected in the pricing of what I am selling them for. They are priced at half the current market price or less TO Sell.

Because of their price they don't usually stay for sale for very long.

The buyer is responsible for learning all the restrictions from the county/ township/ planning and zoning office.

What you can or cannot legally do on the land is controlled by the local government, not by us or any seller.

Please contact the county, providing them with the parcel number, to confirm zoning, access, and available utilities.

Thank you for searching and talking interest in our land.

Patrycja & Tom with Land Addiction

If you have any questions, Text Patricia.